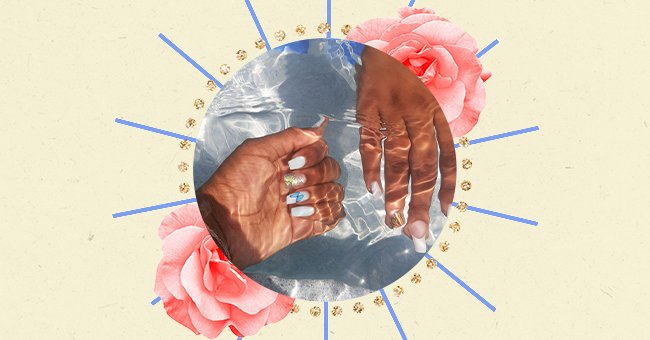 A Comprehensive Guide To Caring For Gel Nails
As the world begins to open up again, there are many women whose first stop will be the beauty salon. Long-awaited haircuts and nail appointments will finally be fulfilled, and women all over the world will get the chance to be pampered again.
Some women will be returning to their usual beauty treatments, and others will be treated for the first time. Whichever one of these ladies you are, if you are getting a gel manicure done, you need to know how to take care of it.
Gel nails can be highly damaging to the nail bed if they are not looked after properly. We're taking a look at how to properly care for your gel manicure.
Good Gels
One of the most important things to consider when getting a gel manicure is how good the product is to apply to your nail. Some gel polishes have harmful chemicals in them that can be harmful to your nail and body overall.
You can ask your nail tech whether or not the gel that they use contains chemicals such as formaldehyde, dibutyl phthalate, and toluene. If the gels do contain these chemicals, they can be harmful to your nails. Try to find a salon that has gels without these ingredients in them.
Cuticle Care
Your nail bed starts in your cuticle, which means that your cuticle health directly affects the health of your nails. You have to keep your cuticles healthy the entire time you have gel on your hands to keep your nail bed healthy.
To keep your cuticles healthy, you should keep them well hydrated and dry. You don't have to use all the fancy cuticle oils that the salons use. You can simply use bio-oil or any other carrier oil like avocado or coconut oil.
Removal Is Important
While the application process is the most exciting part of getting a gel manicure, it is essential to remember that the removal process is perhaps the most critical part of a gel manicure next to cuticle care.
You should never pick your gel manicure off, as this can lead to the top layers of your nail bed lifting. If you lose your nail bed's top layer, you will likely weaken the nail bed altogether. Ensure that you always get your gel manicure removed professionally.
Hot Water Damage
While the gel is a strong substance, it can be damaged by hot water. If you spend an extended period of time with your hands in hot water, you could run the risk of your gel manicure lifting. The manicure will most likely begin lifting from the sides or the back.
You should avoid putting your nails in hot water. You can do this by showering in lukewarm water, not leaving your hands under the water in the bathtub, and not washing dishes in boiling water.
Give 'Em A Break
Every woman wants to look her best head to toe at all times, and that includes fingernails. While we would love for our nails to be perfectly manicured all the time, it's not suitable for your natural nail bed.
You should take a break in between gel manicures to allow your natural nail to breathe. This break doesn't have to be a long one. Two to three weeks will be more than sufficient to let your natural nail get some time to regenerate.