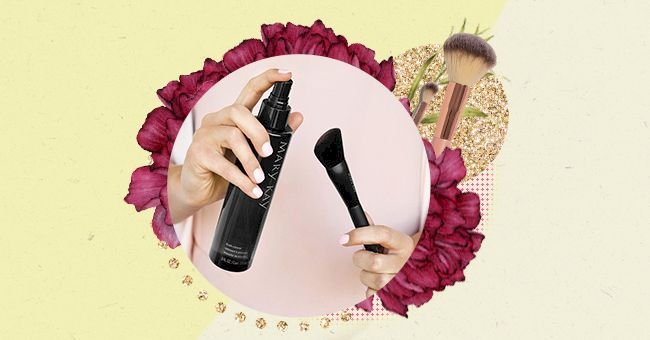 A Comprehensive Guide To Caring For Your Makeup Brushes
If you're a makeup fanatic, the kind of person that wears a full face of makeup every day, you'll know that your makeup brushes are probably an essential part of your makeup routine.
Without your brushes, you can't apply your makeup. Your brushes are the tools with which you build that beautiful face that you take out into the world every day, and without them, we would be lost.
Considering our brushes are so crucial to our makeup routine, we should be taking care of them properly to last longer and keep our skin healthy. Here's how to do that.
Makeup brushes are continually being exposed to bacteria on our faces or in the air; then use those brushes to apply makeup to our skin and eyes, so we want them to be as clean as possible.
Ideally, brushes should be washed after each use, but not everybody has the time for that, so to keep your brushes clean in between washes, you can spray disinfectant between the bristles. It's like dry shampoo for your brushes!
If you cannot wash your brushes after each use, you should be washing them a minimum of once a week. Make it part of your weekly self-care ritual to clean your brushes so that they're ready for the week.
You can use a brush cleaning mat and a brush cleanser to wash your brushes. Apply warm water to your brushes, and then apply a small amount of brush cleanser to the brush before swirling it around on the cleaning mat. Rinse the brush until the water runs clear, and you have a beautifully clean brush.
You'll want to dry your brushes so that they are the same shape as they were when you first bought them. You shouldn't swirl them around on a towel to achieve this, though.
You should always let your brushes air dry. If you have brushes with natural bristles, apply a small amount of conditioner to the bristles before letting them air dry. If your brushes are synthetic, you can skip this step. A hack you can use to dry your brushes is to buy a pool noodle, slice it down the middle to be placed onto a counter, and then cut it along the side in sections where the brushes can slot in. Place the brushes upside down and let the noodle work its magic.