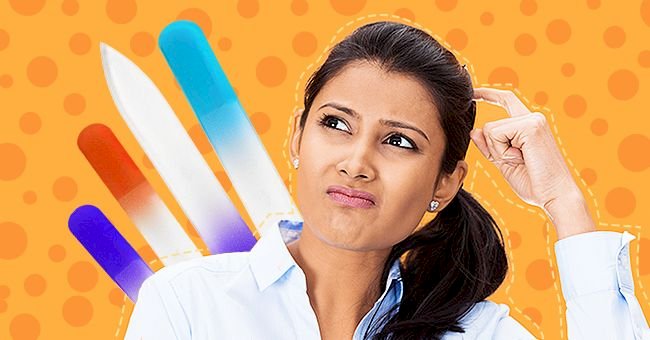 A Comprehensive Guide To Glass Nail Files
Beautiful nails can make hands attractive. While the nail polish is a quick and easy way to get perfect looking nails sometimes we yearn for an easier tool. This is where glass nail files come to the rescue.
Glass nail files are an essential tool in your manicure kit. Here we are providing a comprehensive guide to glass nail files.
What Are Glass Nail Files?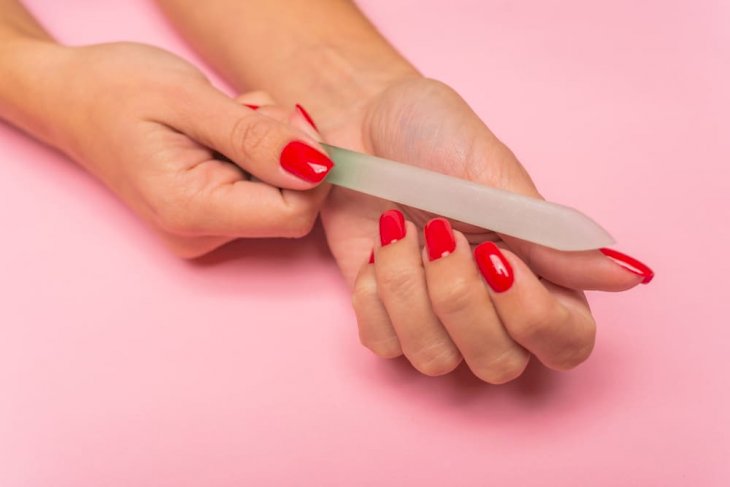 Shutterstock
A glass nail file is a tool used to manicure your nails. Every woman wants their nails to appear professionally manicured, but sometimes you aren't able to go to the salon. A glass nail file will help give your nails a full salon look.
Glass nail files help you shape your nails and smooth out the rough edges of your nails. Breakage of nails is a common problem that can be avoided by using a glass nail filer. These glass nail filers give you gleaming natural nails without the need of going to the salon.
Benefits Of Using A Glass Nail File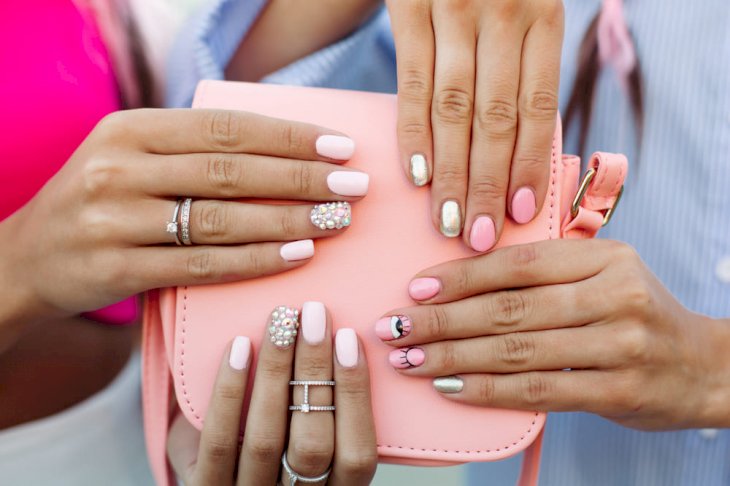 Shutterstock
• First of all, your nails are very delicate, so you need a tool that smooth them without any trouble. For that, a glass nail file is the best. They are very soft on your hands.
• The glass nail file is rust free, unlike traditional metal file.
• Glass nail files are easy to carry and provide you a natural shine that a metal file will not give you.
• Glass nail files are long-lasting. You can use them again and again without ruining the file's grit.
What To Look For When Buying A Glass Nail File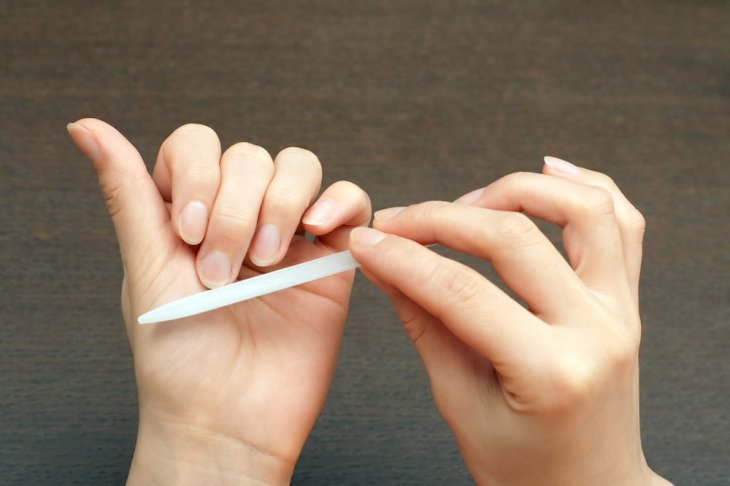 Shutterstock
Nail files come in a variety of shapes and sizes. Choosing the best nail file can be exhausting. Here is a quick guide on what to look for when buying a glass nail file:
Backing Material
Nail file buyers usually ignore the backing material. The durability of the nail file depends on the backing material.
The backing should not be made with paper as it is not water-resistant. A cloth backing is gentle on your nails but cannot last long. The best backing material is Mylar, as it is waterproof and durable.
Tip Of The Glass Nail File
Choose a glass nail file with a pointed tip. It will make cleaning the dirt trapped under your nails easier. Go for the rounded ones if you want to use your file merely for filing, and not cleaning.
Length Of The Glass Nail File
If you want to carry the glass nail file in your pouch regularly, choose a small-sized filer. For an at-home manicure, medium-sized nail filers are highly recommendable.
Best Glass Nail Files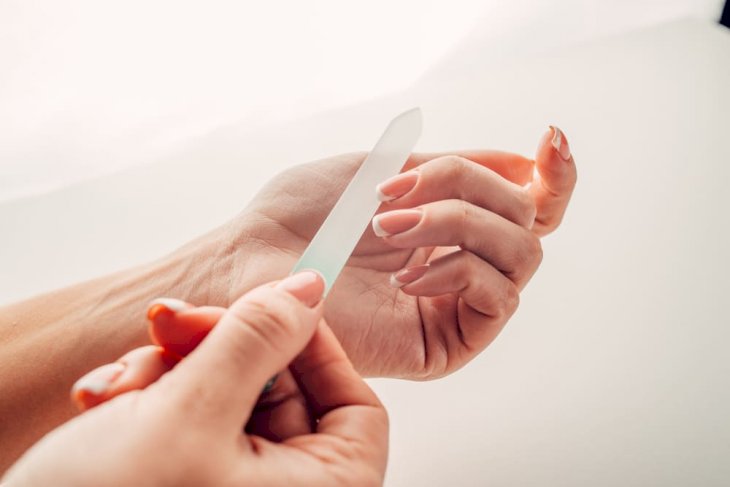 Shutterstock
To make buying a glass nail file more convenient for you, we recommend you the best glass nail files. The OPI Crystal Glass Nail FIle; it is made from hardened glass to ensure durability.
Another great option to consider if you want a stylish nail file and other benefits, then the Mont Bleu Czech Made Glass Nail File 5 1/2" Swarovski Crystal Elements is the one for you.
Cleaning Glass Nail Files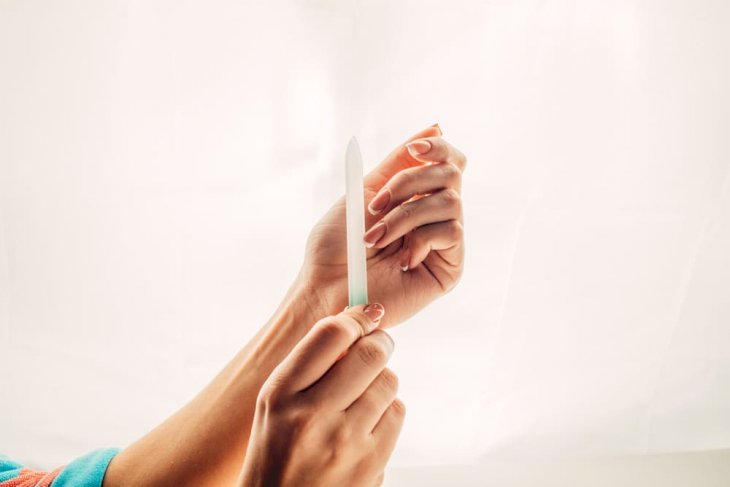 Shutterstock
Cleaning these nail files is not a big task. Simply clean the glass nail files with soap and water.
Spraying some antiseptic on them is another safe option to clean the glass. You can also sterilize your glass nail files with disinfectant liquids.