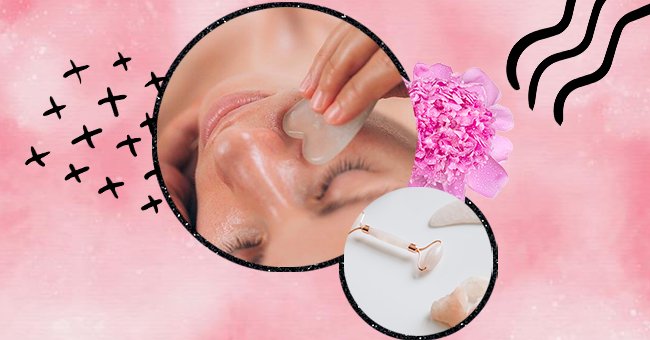 A Comprehensive Guide To Lymphatic Drainage Facials
The non-surgical facelift facial massage technique is taking social media by storm. Toned, depuffed, and glowing skin, this miracle massage might be the answer to all of your skin concerns!
In recent years, beauty gurus have incorporated facial lymphatic drainage into their beauty routine to help tackle a puffy, dull complexion and skin irritation. Some have gone so far as to call it a non-surgical facelift!
There has been much debate regarding the effectiveness of this technique, but does it actually work? To find out more, take a look at our step-by-step face lift massage guide.
Lymphatic Drainage
The lymphatic system is an important part of our immune system. Running through the course of our body are the lymph nodes which carry a fluid called lymph, and the white blood cells that help you fight infections.
Lymph moves through the body with muscle contractions as opposed to blood which moves with heart circulation. Lymphatic massages can be used to prevent the buildup of lymphatic fluid as it promotes muscle movement.
Lymphatic Massage
There are different types of lymphatic massages, which focus on pressure, direction, and speed to aid lymphatic drainage. An example of a lymphatic massage is the facial massage meant for dry skin, which centres around circular and upward motions that drain fluids containing toxins away from the face.
Your facial muscles don't get much movement throughout the day, which is why a lymphatic massage can help stimulate circulation and aid with puffiness. These massages can be done at home, using a jade roller or a Gua Sha, but your hands are the best tool to create the motions required to stimulate circulation.
You can make the facial massage a part of your skincare regime.. Facial oils, serums and moisturizers will help you achieve the ample glide that you need so that you don't hurt your skin. Follow a thorough guide to target your specific concerns for achieving the best results.
Does it work?
To see maximum results from the lymphatic drainage massage, you need to build a proper routine.. However, experts remain on the fence with its effectiveness to achieve a more youthful look, as not much research or evidence exists.
Whether it could be considered as a mini facelift, that is based on your individual experience and routine. However, lymphatic drainage massages help reduce puffiness by delivering nutrients to the skin for a healthy, glowy appearance.