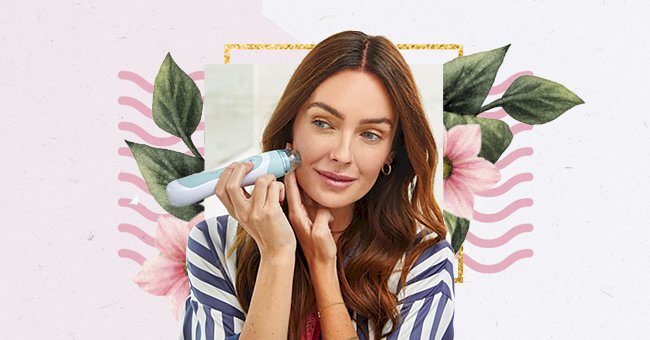 A Comprehensive Guide To Microdermabrasion
Smooth and untextured skin can take a while to achieve with a gentle skincare routine. Sometimes you need a deep exfoliating solution to take care of those clogged pores.
Skincare has evolved so much in the past few years, allowing people to get treatments from home. Nowadays, there are many skincare techniques to try out instead of visiting an aesthetician every month.
Microdermabrasion may sound like a complicated surgery, but it's an easy to achieve treatment. Whether you want to try it out at home or in-office, read more to explore the details of a microdermabrasion treatment.
What Is Microdermabrasion?
Microdermabrasion is a skin brightening and smoothing treatment achieved with a handheld exfoliator. Dermatologist Morgan Rabach explains how the treatment works to result in glowing and smooth skin.
"Microdermabrasion is an exfoliating that takes off the outer layers of dead skin to improve your skin's texture, pore size, and pigmentation,"

Says Morgan Rabach
The handheld exfoliator tools used for this treatment may differ with each expert you visit for it. Typically, the treatment tools blast the skin with fine crystals or buff it with a diamond-coated tip tool.
Who Should Consider Microdermabrasion
Microdermabrasion is a minimally invasive treatment, so there aren't too many risks to trying it out. However, it is still an exfoliating treatment, which could be harsh to sensitive and inflamed skin.
Dermatologists recommend that people with active acne breakouts and skin conditions avoid this treatment. Otherwise, the treatment is generally well tolerated by most skin types and is worth the time.
If you have fine lines, hyperpigmentation, sun damage, and textured skin, this treatment may be fantastic. Tenderness, swelling, and redness are common side effects but should not last more than a couple of hours.
At Home Vs. In-Office
Any aesthetic treatment requires plenty of budgeting consideration and time. Although you may not get expert-level results at home, it is possible to practice this treatment with your own Microdermabrasion tools.
Getting this treatment at a spa or dermatologist's office will give you results that you'll be happy with for a while. As a result, you will only need to schedule this treatment once every month or two months with an expert.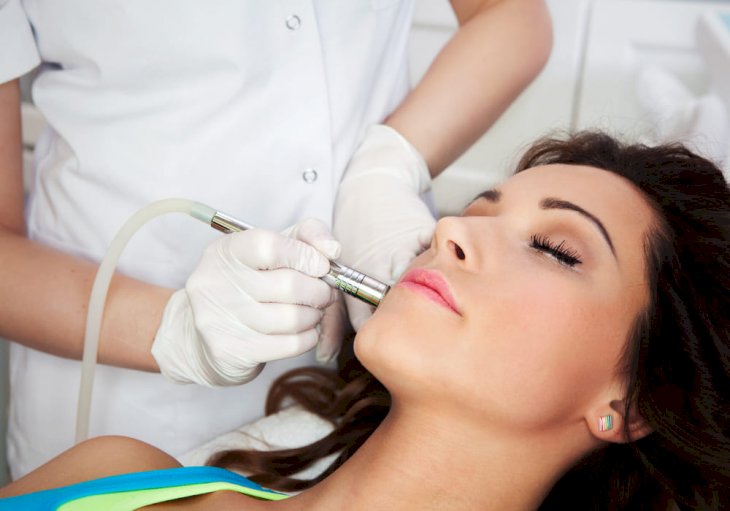 Shutterstock
If you have your own tools at home, you may need to consider treating your skin at least weekly for a similar result. Experts warn not to overuse your devices at home as it can cause scarring from raw and burnt skin.
Microdermabrasion is an excellent treatment to make skin radiant and support your regular routine. However, it will not fix issues like deep wrinkles, growths, and dark skin spots, so consider that beforehand.