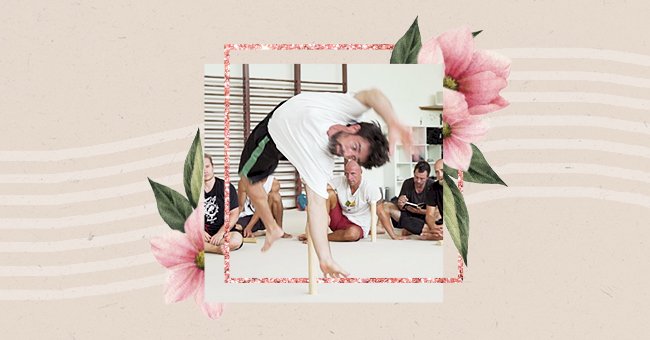 A Comprehensive Guide To Movement Practice For Beginners
Would you like to know a bit more about the movement practice and how to start? Get ready to break a sweat and feel fantastic -- movement might even change your life.
Opposed to what many people believe, movement isn't a quick fix and it is not something you do "until you feel better."
To get the best out of the movement practice, you should start with a holistic overview. That includes who you are as a human in emotional, mental, physical, and even spiritual levels. With consistent practice and awareness, you can heal your body with this beautiful practice.
The Israeli Ido Portal was one of the pioneers and founders of the movement culture -- which the #movementculture on Instagram has over a million posts.
According to Ido's website, "Movement Culture represents a contemporary paradigm shift in physicality, moving us away from main culprits in movement and fitness as well as the separation between health, aesthetics, performance, and art."
In a nutshell, movement goes beyond physical activity, as we already said. Movement practice follows the body's natural movement, often with nothing more than their legs and arms, the floor, and maybe the occasional tennis ball.
During an Ido Portal's class or any movement class, you can find students working on joint mobility, jumping, maneuvering through trees, and mocking animal movements.
Ido decided to develop his own method, the Ido Portal's movement technique. WIth an Afro-Brazilian Capoeira and Traditional Martial Arts background, and after countless searches, he then decided to mix them up together and take the movement culture to the next level.
A small community and culture started from that. Now the movement culture (and tribe) is huge and spread all around the world. From dancers to yogis, athletes, fighters, and circus performances, Ido has spread the movement worldwide.
To start your practice, you need some basics. There's no right or wrong in movement; it's quite intuitive. There are several videos on YouTube that you can follow or watch before you attempt your practice. Simply type 'primal movement' on YouTube.
There's no need to buy fancy gym gear or apparel for this kind of practice. You can wear comfy gym clothes, place a mat and find a space that allows you to explore your movements.