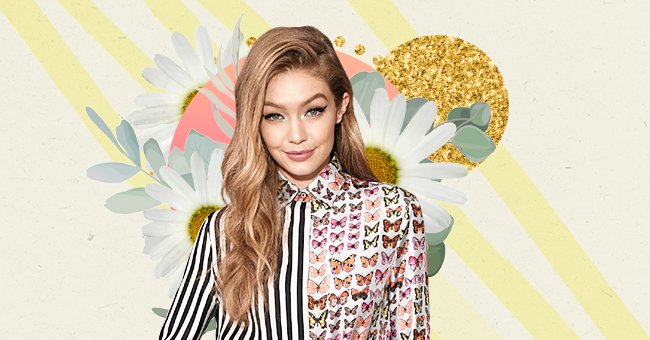 Gigi Hadid Returns To Runway After Giving Birth In September
Gigi Hadid and Zayn Malik have been in the headlines since their baby girl, Khai was born. The couple has had people talking since they announced their baby's birth in September 2020.
This week it wasn't Zayn or Khai that made news, but rather mama bear Gigi. Just six months after giving birth to her first child, she is back on the runway and just as fierce as ever. Gigi shows us that mom-life and work-life can easily coexist.
We're taking a look at everything she has done since baby Khai's birth last year.
Maybelline
Gigi is an ambassador for Maybelline and collaborated on her own beauty line in 2017, so it comes as no surprise that her first gig back was a Maybelline shoot. The shoot came just four months after giving birth to her baby girl.
The star shared behind-the-scenes snaps on her Instagram stories all day and posted a picture on her Instagram feed, captioned "workin' 9-5". She looked stunning, dressed in all white with a fresh and dewy makeup look.
Vogue
Gigi didn't stop at Maybelline campaigns, and once she was back at work and the ball was rolling, she couldn't stop. The star modeled for the cover of the March 2021 issue of Vogue magazine. Ethan James Green photographed the cover, and Gigi was dressed in Prada for the occasion. The cover was shot in December, four months after the birth of her daughter.
The issue takes a look at her life since motherhood. She speaks about what it was like to have a natural birth and how she pictured herself as an "animal woman" while pushing. Shooting the cover so soon after Khai's birth, Gigi said she would be on the cover as long as they did not expect her to be a size 0.
Versace
Having modeled for both Maybelline and Vogue on camera, we had yet to see Gigi back on the runway. Until March 6th, that is. Gigi walked for Versace in their Winter/Fall '21 show. The model shared the news via her Instagram, where she is seen getting her makeup done for the show.
The post was simply captioned "surprise". This post came after one in which she did a shoot for Versace where she expressed what an honor it is to both open and close for Versace and how lucky she is to be both healthy and working.