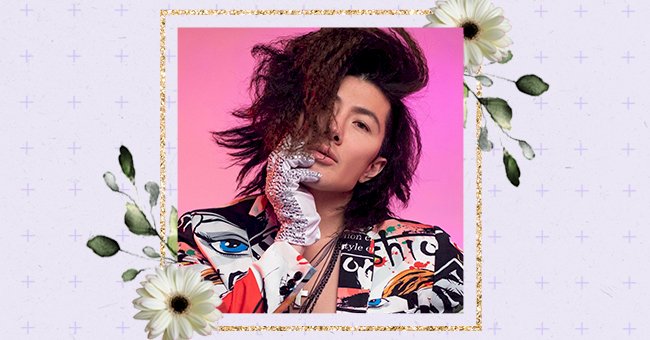 A Glimpse At 5 Hairstyles From The '70s Making A Comeback
We all know that style repeats itself every few years. Things that you wore as a child and vowed never to wear again are now becoming fashionable again, and as much as it pains you, you'll go out and repurchase the items.
The same is true of hairstyles and beauty, too. Some hairstyles have been recycled time and time again. Recently we have seen a resurgence of the traditional mullet, and now we see hairstyles from further back beginning to make a comeback.
Curtain Bangs
Curtain bangs have been around since the beginning of this year and only gain more popularity as the year marches on. Many women are opting for curtain bangs, and there is a myriad of video tutorials on how to style them.
This style is a beautiful way to frame your face and rock the '70s comeback hairstyle. They are relatively easy to style and not a huge commitment because they are easy to wear and require very little maintenance.
Crimped Hair
Crimped hair has been creeping back onto the scene for quite some time now but is officially here and ready to take the world by storm. While this is not a hairstyle that you can wear daily, it is a lovely way to spice up your usual hair routine.
Having crimped hair for a party or a special occasion is the perfect way to show the fun side of yourself without having a loud outfit. This will allow you to be classy and fun all at the same time.
Afros
As more and more women start embracing and celebrating their natural hair, we see a resurgence of the afro hairstyle. This hairstyle was long overdue to make a comeback, and we are so excited that it finally has.
It is being worn more often as the days wear on, and the different Afro styles being seen are beautiful. If you have naturally curly hair, it's time to embrace those curls and start growing your afro.
Middle Part
Millennials might still be a little upset about this one, but the middle parts are making a comeback, and there is no stopping the movement. The middle part is back and here to stay - at least until the next fad hairstyle comes along.
The middle part is such a simple and straightforward style to wear, and that is part of the reason we love it so much. It can be worn with any hairstyle and will always pull off an elegant and classy look.
Flipped Ends
Now, this hairstyle hasn't been seen much yet, but with all the fashionistas wearing it on the streets of fashion week, it is sure to make it into your local salon soon. It is a fun hairstyle that can add some texture to an otherwise dull hair moment.
If you're not brave enough to wear this style just yet, try adding subtle texture to the ends of your hair by curling them up slightly. Doing this will allow you to get the feel of the hairstyle without having to commit to it yet fully.