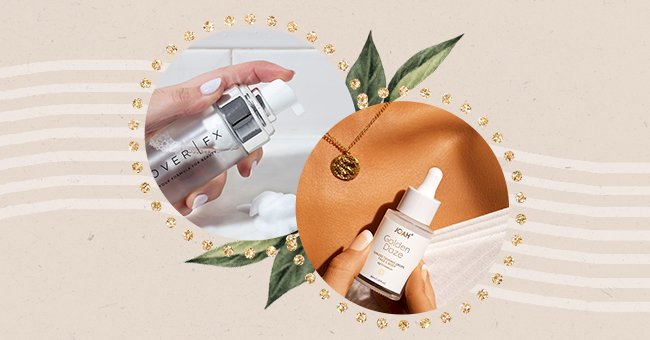 A Glimpse At Exciting New Skincare Products Arriving In May
The summer season is just around the corner, which means it's finally time to change your skin-care routine. To help you out in your journey, we've collated a list of all the splurge-worthy products launching this month. You're welcome!
Every seasonal change requires you to upgrade your skin-care regimen consciously. This is because the same products that work wonders during winters and spring do not promise the same results in the hot weather.
Finding the right set of products to get your summer-ready can be hectic, so you can trust us to introduce you to the ones worth trying. Below, you will find the most exciting skin-care products hitting the shelves in May so that you can embrace the hot season with complete preparation.
Drunk Elephant Sugared Koffie Almond Milk Scrub
Drunk Elephant Sugared Koffie Almond Milk Scrub is a body exfoliator that washes away dead skin cells and targets dark spots without disrupting the skin's natural barrier. It contains roasted and powdered coffee beans to give you the smoothest skin of your dreams.
Also present is almond milk which deeply nourishes the skin, leaving it soft. The brown sugar crystals provide gentle exfoliation, and plant-based oils like jojoba and virgin marula offer soothing effects for a youthful, healthy appearance.
Circumference Daily Regenerative Gel Cleanser
Circumference Daily Regenerative Gel Cleanser a gentle, daily-use formula containing active compounds and antioxidants to clarify and rejuvenate the skin. It contains olive leaf extract obtained from Brightland Olive Oil as part of a collaboration to upcycle their organic byproducts.
This daily cleanser helps remove impurities and buildup without weakening the skin's moisture barrier. Also present are moringa and marula oils, which calm the skin, reduce inflammation and provide deep nourishment.
Joah Beauty Sun & Seoul Golden Daze Sunless Tanning Drops
Joah Beauty Sun & Seoul Golden Daze Sunless Tanning Drops will help you get summer-ready in no time. You can add a few drops to your favorite moisturizer and for achieving a sun-kissed or deep bronze glow of your liking.
These sunless tanning drops contain plant-based squalane and vitamin E to hydrate and brighten your skin deeply. Also present are jojoba and sunflower seed oils that boost the skin's natural healthy glow and soothe inflammation.
Cover Fx Future Perfect Water-Optional Cleanser
Cover Fx Future Perfect Water-Optional Cleanser can be used without water to help wash away any impurities, debris, or makeup from your face. You can also use this cleanser with water if you like by rinsing the foaming solution gently from your face after a good massage.
It contains skin-nourishing plant-based ingredients like grapefruit, chamomile, and cucumber, which boosts the skin's moisture content and prevents dryness. Also present are amino acids to ease the process of removing product buildup to reveal clarified skin.