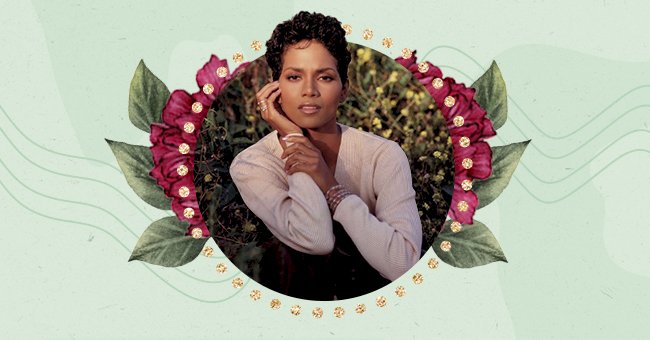 A Glimpse At Halle Berry's Skincare Routine
Halle Berry uses quite a simple routine to keep her skin looking flawless! The times have changed, but it's as if Halle Berry's skin politely declined the memo. The secret has got to be in her skincare routine, and we've got a look inside!
Halle Berry takes good care of her skin and body. She works out, eats healthily, and drinks her fair share of water, she also watches her alcohol consumption because what you put into your body matters, and it shows on her skin!
She treats her body well enough that the times haven't had any effect on her. Her beauty routine is fairly simple, but she also has a few more tricks up her sleeve, which could be the secret to her ageless beauty!
Cleanser
As all skincare routines should start, Halle Berry uses the Olga Lorencin Rehydrating Cleanser. She cleanses her face twice a day, and she uses a handy cleansing brush to do it as well!
She uses the Phillips cleansing brush with her cleanser. We all love a good cleansing brush; it's supposed to get all the gunk out of your pores better than your hand could!
Scrub
After cleansing, she scrubs her face with the Ole Henriksen Pore-Balance Facial Sauna Scrub, which helps remove any dead skin cells. The eucalyptus scented scrub is her go-to exfoliator that she loves!
Toner
After patting down, she uses the Olga Lorencin Rebalancing Toner. It keeps your skin's oil production well-balanced, which leaves your pores unclogged so you can have clear skin!
Serum
Nex,t she uses the Olga Lorencin Lactic Acid Hydrating Serum, which keeps your skin hydrated and helps get rid of the dead skin cells! You're left with well-hydrated fresh skin cells the next morning, which is what Halle Berry is after!
Eye cream
For her eyes, she uses the RoC Retinol Correxion Eye Cream. It's great for tackling the puffiness and dark circles while also keeping those wrinkles at bay!
Moisturizer
She then locks all the goodness in with the Olga Lorencin Weightless Moisturizer, which is great for keeping oily skin hydrated! It has anti-aging properties and doesn't contribute to your skin oils because it's oil-free!
Sunscreen
She loves her time out in the sun, but never without the Supergoop! Play Everyday Lotion SPF 30 With Sunflower Extract! It's a lightweight sunscreen that offers great sun protection.
The formula has UVA, UVB, and IRA protection, everything you want in sunscreen! For Halle, SPF 30 has always worked well enough, and if her skin looks that good, she might be on to something!
Face Masks
She does a homemade turmeric and green tea facemask regularly! It's something she loves doing on her self-care Sundays!
She also uses the Skinceuticals Hydrating B5 Masque, especially in the winter! The cold can leave your skin dry, so she adds the hydrating using the facemask, which she finds refreshing on her skin!
Halle Berry puts her skincare in Olga Lorencin's hands! The aesthetician's products might be the secret to her agelessness, so you might want to get shopping ASAP!