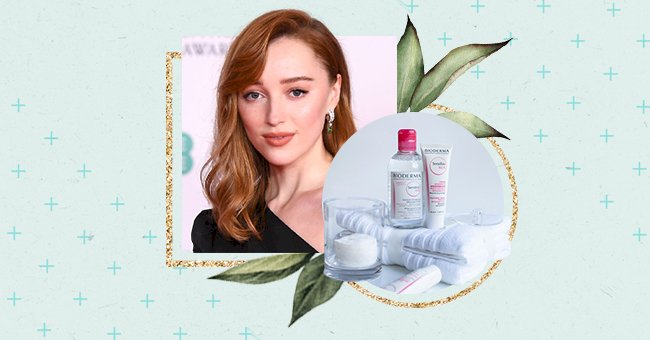 A Glimpse At Phoebe Dynevor's Skincare Routine
With all the hype around 'Bridgerton' season two with old cast members leaving and new cast members is added, it is little wonder that those who have watched it are eagerly waiting for the second season, and those who hadn't watched it have now started.
The show is filled with beautiful people, but one of the cast members that stands out in terms of her flawless skin is Phoebe Dynevor, who plays Daphne Bridgerton. Her skin is like porcelain, and all we want is to know how she does it.
We've done a little research and found out how Dynevor achieves her perfect skin.
Skin Prep
Being on camera meant that Dynevor obviously had to have makeup on, and the key to flawless makeup is flawless skin preparation. Dynervor made sure that her skin was adequately prepped for makeup each time for a perfect finish.
She did this by applying sheet masks by Beauty Pro at home and wearing under-eye patches also by Beauty Pro while traveling to set and taking them off only when her makeup was ready to be applied. Dynevor's makeup artist says that keeping products such as these in the refrigerator is a good idea as the coolness reduces puffiness.
End of Day Skincare
After having been on set for as long as Dynevor was, it is essential to remove the makeup well so that your skin is immaculate before getting into bed. Wearing makeup to bed can cause breakouts and speed up the aging process.
Dynevor cleaned her face with Bioderma micellar water before cleansing with Liz Earle Beauty Co. hot cloth cleanser and followed up with the skin tonic, closing her pores. She then applied her moisturizers to lock in hydration.
The moisturizers were a combination of the La Roche Posay ultra cream and Drunk Elephant facial oil, which provided her skin with the hydration that it needed throughout the night. The entire combination of products made for a fresh and healthy face and skin. The best part about this routine is that it is possible for anybody to achieve it and it is affordable, too!