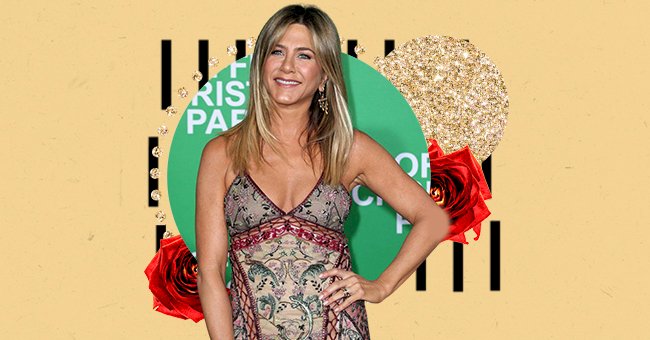 A Glimpse At Some Of Jennifer Aniston's Best Roles After 'F.R.I.E.N.D.S'
Jennifer Aniston was iconic in "F.R.I.E.N.D.S.," but there are many other roles that she has played that we loved her in. Many people know her only as Rachel, but she has brought many more characters to life.
Aniston's career took off after she finished filming "F.R.I.E.N.D.S." when she started landing roles for films. Everyone loved Rachel, but as soon as Aniston started showing how versatile she could be, we loved her even more.
Here are Jennifer Aniston's best roles that didn't involve her being "on a break" with anybody.
Mickey Dawson in "Life of Crime"
This movie is the perfect way for Aniston to exhibit comedy moments, even in a serious film. This character is a woman who is kidnapped for information from her husband before he decides that he doesn't want her back.
Sandy in "Mother's Day"
While the movie was not as successful as some of Aniston's other films, the character she played was endearing and quietly funny, Aniston plays a mom whose ex-husband has married a younger woman. The situation is all too familiar for a lot of women, and Aniston plays the role perfectly.
Linda Gergenblatt in "Wanderlust"
A woman in a mid-life crisis who seems to find her way with a hippie group seems like something that many women can relate to. That may be why everybody fell in love with Aniston's character in this movie. The movie is hilarious, and Aniston plays her character flawlessly.
Nicole Hurley in "The Bounty Hunter"
Aniston in a revenge movie is a beautiful way to show how she can be funny while being serious. Aniston's power is that even the way she acts out sarcasm is hysterical. The character that she plays in this movie is the perfect way for Aniston to act this out.
Rose in "We're The Millers"
We all know that Aniston is gorgeous, and this movie further illustrates that, showing Aniston in every type of outfit from skimpy to matronly. Aniston is hilarious in this role as a stripper who must act like a mom of two.
Eloise Chandler in "Love Happens"
A cute, feel-good movie is the perfect place for Aniston to make an appearance, and "Love Happens" is an example of this. This character is a lovable woman that has sworn off love but will ultimately fall in love anyway.
Julia Harris in "Horrible Bosses"
Although this movie's character was a horrible (excuse the pun) woman, Aniston played the role perfectly. "Horrible Bosses" is a hilarious movie, and we see Aniston at her most comfortable in a comedic setting in this film.
Lucinda Harris in "Derailed"
"Derailed" showed that Aniston could play serious roles. Although this role is challenging to watch Aniston play, it is impressive that Aniston played such a severe role so convincingly. This movie showed Aniston's versatility.
Brooke Meyers in "The Break-up"
This is a character that so many people fell in love with. The actress plays the role of a heartbroken ex-girlfriend who bounces back beautifully. Many people related to this character, and it was one of Aniston's most successful roles.
Sarah Huttinger in "Rumor Has It"
Aniston is beautiful in this dramedy about broken families and curious children. This is a comedic role that has some profound moments. This movie shows that Aniston can be severe and funny in one movie.
Katherine, in "Just Go With It"
"Just Go With It" might be one of the best movies of all time, and we love that Aniston is one of the main characters. She plays a quiet receptionist that makes an extraordinary transformation into a gorgeous and stylish woman.
Polly in "Along Came Polly"
The quirky, unorganized, and gorgeously flamboyant, this movie showed a different side to this comedic role played by Aniston. Aniston usually plays the put-together it girl, but she played a slightly different role that we loved in this movie.
Carol in "Office Christmas Party"
This was a chaotic movie, and Aniston's character mirrored the chaos perfectly. The movie is a work of comedic genius that we had a good laugh at. Aniston is brilliant in comedic roles, and that is perfectly exhibited in this film.
Beth, in "He's Just Not That Into You"
This movie is no exception to the rule that Aniston is a fantastic actress. This movie has been watched and loved by millions of people, which is partly due to Aniston's character stealing the hearts of so many people.
Maureen Murphy in "The Yellow Birds"
Another one of Aniston's more severe roles shows that Aniston has the capacity for comedy and drama. This movie allows us to see a different side of Aniston that isn't always exhibited in her comedic roles.