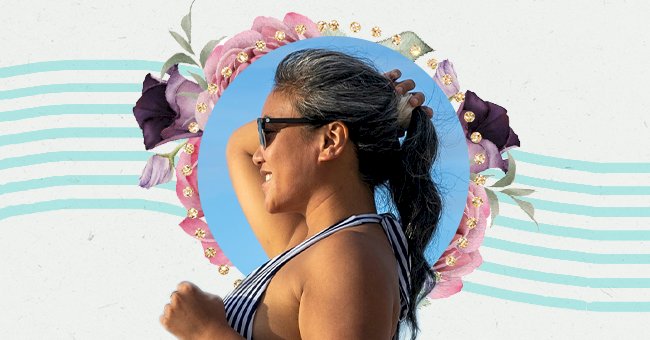 A Glimpse At The Best Colors To Cover Up Gray Hair
As we age, we all start to experience the odd gray hair here and there. It's an inevitable part of getting older, and we will all have to deal with it at some point. The struggle is figuring out how to deal with it, though.
Some women can rock gray hair and look even younger than they did before, while others are at the salon every three weeks to get their roots dyed again to cover up the grays. Whichever way you prefer to do it is excellent, but some women want to know how to cover their grays.
We have compiled this guide on how to cover your grays with certain hair colors so that you get more wear out of your hair color.
Decide Between Cover And Disguise
If you're in the early stages of graying, you could probably get away with simply disguising your gray hairs. You can do this by adding a few lighter colored highlights to your hair or simply parting your hair in such a way that your grays aren't visible.
Doing this will mean that you don't have to have the total commitment of dying your entire head, which will be less maintenance and easier to manage on a day-to-day basis. The downside to this solution is that you will most likely have to get it done at a salon because giving yourself highlights will be very tricky.
Coloring Your Hair
If you choose to color your entire head, it is probably best to go with a lighter color. You will notice your gray hair regrowth much more on darker toned hair than you would on a lighter tone. You should go for an ashy brown or blonde color to make sure you don't see your grays.
If you're not ready to let go of your dark hair color, you can keep it! Just make sure that you are scheduling regular salon appointments or box dyeing your hair as soon as you see the gray regrowth so that your hair always looks great.
Rocking Your Grays
Gray hair is fashionable at the moment, so you could leave your gray hair to grow out and rock the gray hair look. You should make sure to treat and trim the hair often so that it stays healthy, though.
If you have darker toned hair, it is probably best to dye your hair lighter colors until you finally have enough gray to stop getting your hair colored. The transition from black hair to gray hair will take much longer than ash brown to gray.
You should make sure to regularly get your hair trimmed and have regular treatments done, no matter how you decide to handle your grays. As we get older, our hair gets more brittle and needs more care than when we were younger.