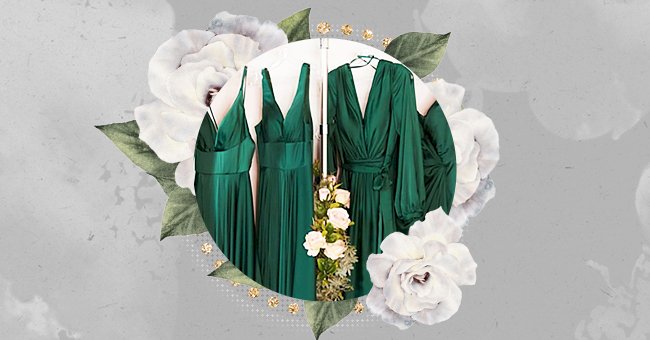 A Glimpse At This Seasons Bridesmaid Dress Trends
With everything finally starting to open back up, you can finally have the wedding that you've been postponing for the last year. It might be smaller and more modest than you imagined, but it will be no less memorable.
Wedding planning is stressful at the best of times, so right now, it's more stressful than ever, but there are a few areas in which we can help. One of these is wedding trends in 2021, which you can use either to make sure that you don't do what everyone else is doing or to make sure you're staying on-trend.
These are the bridesmaid's dress trends that you will be seeing on the wedding circuit this season.
Jumpsuits
We love this trend, but if you're a more traditional bride, it may not be the one for you. Bridesmaids in jumpsuits are such a fun twist on the classic bridesmaid's dress and comfortable for the wearer.
Jumpsuits are a little more versatile than the classic dress and easier to wear than a dress for the bridesmaids. Bridesmaids wearing jumpsuits will also give the bride's gown its time to shine, being the only dress in the wedding party.
Cowl Necklines
The cowl neck dress trend is more traditional. The neckline is usually worn with a dress, so if you prefer for your wedding party to look more conventional, this is the perfect trend to follow.
The cowl neck is flattering for most body types as it draws the eye to the top of the dress and draws attention away from the rest of the body. If you have a bridesmaid that is insecure about her body in any way, a cowl neck might be a solution.
Luxe Fabrics
A trend that has become increasingly popular in terms of bridesmaid's dresses is choosing luxury fabrics. Luxury fabrics are anything from satin to silk and look gorgeous when made into bridesmaids' dresses.
Next to the bride, the luxe fabrics make the entire wedding seem fancier and put together. Not only will the fabrics look amazing, but whoever is wearing them will feel great, and the confidence will exude from them.
Patterns
Patterns are gorgeous on any type of dress, and standing next to a bride dressed in white is the perfect way to set the patterns off. The patterns can be subtle or loud. Any way they are worn will look beautiful.
This trend ensures that the bride's dress and the bridesmaids' dresses get their time to shine. If you choose to have your bridesmaids wear a patterned dress, consider whether the wedding calls for a louder or more subtle pattern.
Black Dresses
The black bridesmaid's dress is another trend that the more traditional bride might not want to go for. Many people say that you should never wear black to a wedding, but against the white of the bride's dress, black is stunning.
Black dresses are stunning for any occasion, and having them as bridesmaid's dresses will add a sense of mystery and class to your wedding that you would not have with a more traditional wedding dress.