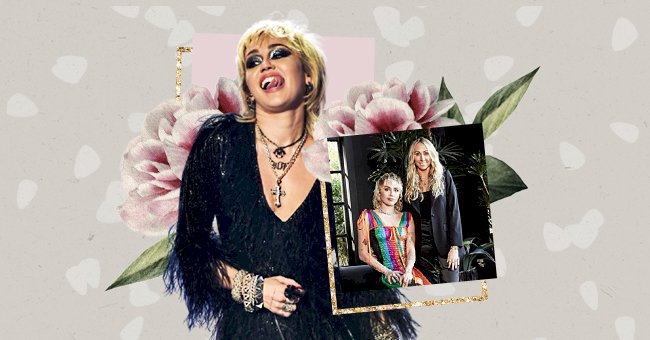 A Glimpse Inside Miley Cyrus's Eclectic Los Angeles Home
Every rockstar's home needs to reflect its personality and style through its unique interior decor. Miley Cyrus recently updated her Los Angeles home to match her rocker persona, and it's fabulous.
Miley Cyrus has made significant changes to her image over the years, and they've been great. Her latest rock star image seems to fit her best, and the star would agree since her home is starting to adopt the style.
With the help of her mother, Tish, Miley turned her L.A. home into a rock and roll paradise. Read more to catch a glimpse inside Miley and Tish Cyrus's eclectic decor work in her Southern Californian mansion.
The Bolder The Better
According to her mother, Tish, the theme for Miley Cyrus's home is 'more is more' is more. Her home is filled with bold colors, uniquely shaped chairs, and extraordinary chandeliers perfect for her rocker persona.
"My biggest thing is that when you walk into someone's house, I want you to know who lives there, what their personality is, what they love, and what they're like," Says Tish Cyrus
Tish reveals that she loves when people's homes reflect their personality, which she did for Miley. While many would expect a coastal vibe in a Southern California house, the duo went eclectic instead.
The six-bedroom, seven-bathroom home spans over 6800 acres of land, so there was much work to be done. However, the big feat didn't overwhelm the Cyrus's who came up with the perfect extravagant rocker's paradise.
Stand Out Furniture Pieces
You do not get to see a rainbow-colored chair in your living room every day unless you are Miley Cyrus. The 'Wrecking Ball' singer's mother was careful to pick items that would be unique to Miley's style.
Inside Miley's house, you can find various types of furniture with unique colors and shapes. There is a mouth-shaped chair, a peacock chair, and a clam chair that no one would expect in the home.
Another unique furniture item in Miley's home is a Gulla Jonsdottir Puzzle table. Tish did not compromise on the lighting in the house and boisterous chandeliers in the living rooms and bedrooms to catch guests' eyes.
In addition to the bold colored pieces, Miley also has a set of zebra print chairs at her dining room table. Lastly, her outside area is fully equipped with chic black pool lounge furniture that could be from a hotel.
Art And Finishing Touches
The best thing about Miley's interior decor is all the not-so-small details that tie everything in together. Her glam lounge is covered in leopard print Gucci wallpaper and has a picture of her hanging on the wall.
Before you can catch a breath from the fantastic lounge area, the powder room makes even more of a statement. The gorgeous bathroom is also covered in Gucci wallpaper, except in a bolder tiger face print.
No space is left untouched in Miley's house, and everywhere you look is an adventure. Even her ceiling received a kaleidoscope treatment by artist Brian Robles, and we do not get to see that in any regular house.