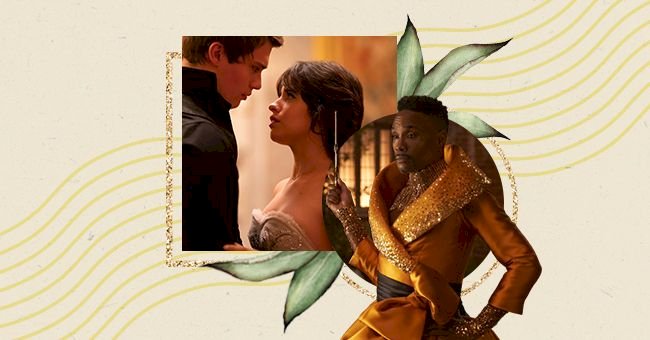 A Glimpse Into Amazon Prime's 'Cinderella'
Live-action remakes of classic Disney movies have been quite the trend over the past couple of years. It seems like there is a new live-action remake coming out every couple of months, and fans can't get enough.
Most recently, Amazon Prime has announced that they will be airing the live-action remake of the Disney classic 'Cinderella,' and the cast looks outstanding! It's going to be one for the books.
We're taking a look at everything we know about the film so far to give you all the information you need.
The Cast
The film was first announced earlier this year, and only a few of the cast members had been announced. Camila Cabello was announced as Cinderella herself, and Idina Menzel was given the role of the evil stepmother.
It was also announced that Billy Porter would be playing the role of fairy godmother and Nicholas Galitzine would be playing Prince Robert. Maddie Baillio and Charlotte Spencer will play the evil stepsisters.
The famous seamstress mice from the animation will be played by Romesh Ranganathan, James Corden, and John Mulaney. With a cast like this, it is undoubtedly going to be an incredible film.
The Plot
Taking a quick look at the cast will tell you that this film will not be the original story of 'Cinderella' simply told by different actors. This remake will be an entirely new take on the original story, told in a much more modern way.
The plot will follow a similar storyline to the original 'Cinderella', but Cinderella herself will play a much more 'vocal and active' role in the story. Writer and director Kay Cannon has said that this version of 'Cinderella' is much more relatable to young girls today.
Cinderella has taken on an entirely different look and will face new challenges with a renewed sense of self that modern young women can relate to and a woman in which they can see themselves.
With the fairy godmother role being played by Billy Porter, it is clear that this version of 'Cinderella' will be far more relatable to a modern audience. Porter has said that the role will be played genderless because "magic has no gender."
Porter also revealed that Cinderella acts as the alpha and the prince as the beta in this remake, which is not usually the case. It has also been said that in this remake, everyone around Cinderella learns something from her instead of the other way around.