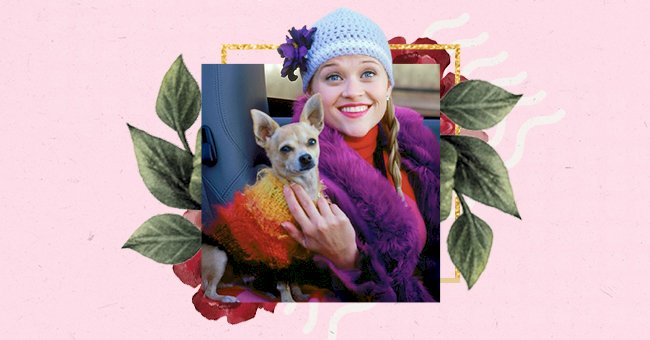 A Glimpse Into 'Legally Blonde 3'
It has been eighteen whole years since Elle Woods last bent and snapped on our screens, and it's safe to say that we never stopped missing the 'Legally Blonde' franchise. We have all been hoping that we would get to see more of Elle in the future.
As the years went by, it seemed like we would never get our wish, but recently Reese Witherspoon has confirmed that 'Legally Blonde 3' is definitely going to be on our screens soon enough.
Elle Woods
Elle Woods was a beloved character in the early 2000s, and it is safe to say that everyone who enjoyed the original movies is hugely excited to watch the third installment. The third movie will be focused on Elle Woods later in life.
When the last 'Legally Blonde' movie was released, we saw Elle Woods as a 21-year-old woman. Eighteen years later, we will see what life is like for Elle Woods, being 40-something. The movie will still be focused on fashion and feminism and will have some of the original cast returning.
Jennifer Coolidge will definitely be back for the third installment, and Luke Wilson has expressed his excitement to possibly be back on-screen as Elle Woods' love interest. These details were all discussed following a 20-year virtual reunion of the cast.
Mindy Kaling
While the original producers of the 'Legally Blonde' franchise are back in full effect for the third installment of the franchise, the third movie does have a new writer. Mindy Kaling has been writing for the third movie.
Witherspoon announced via her Instagram page that Kaling would be writing for the third movie. Kaling has since confirmed this and expressed her excitement in contributing her ideas toward the project.
Kaling is writing alongside Dan Goor to bring viewers an entirely new and fresh take on the original script while maintaining the humor and style that we fell in love with during the first movie.
The Release Date
Witherspoon announced via her Instagram page that 'Legally Blonde 3' was happening by posting herself in an iconic Elle Woods bikini. This photo was posted way back in 2018, though.
Initially, the movie was set to be released on Valentine's Day in 2020, but filming was 'quietly derailed' even before the pandemic struck and we were sent into lockdown. However, a new release date has finally been set.
We will have Elle Woods and all of her accompanying cast members back on our screens in May of next year.