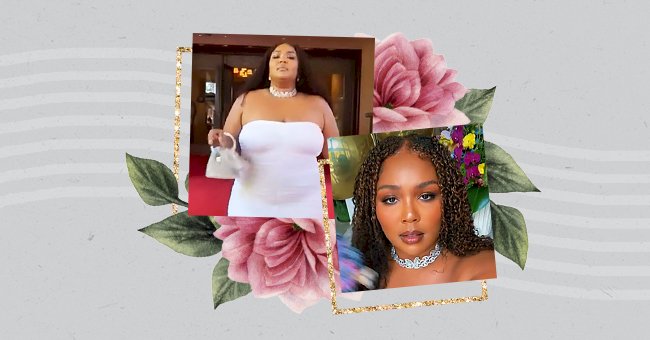 A Glimpse Into Lizzo's 33rd Birthday Celebrations
Lizzo ushered in Taurus season in style with her extravagant 33rd birthday celebrations. The pop singer was feeling good as hell in Las Vegas as she welcomed 33 with friends, fashion, and fun.
Lizzo turned 33 years old on Tuesday, 27 April, but her birthday celebrations started days before the actual event. The 'Truth Hurts' singer traveled to Las Vegas for a whirlwind birthday experience that we envy.
Lizzo's Instagram feed has been filled with highlights that include private jets and Gucci gifts. Read more to take a glimpse inside Lizzo's extraordinary 33rd birthday celebrations over the past weekend and week.
Private Jet Setting
Lizzo kicked off her birthday weekend like a true luxury-loving Taurus by gathering her friends in a private jet. The pop star and her friends landed in Sin City for an epic celebration and didn't hold back once they did.
From the second they landed in Vegas, Lizzo was serving up looks and major boss girl energy. She stepped out in a stunning strapless white midi dress, sunglasses, and dripping in glimmering jewelry.
The celebrations commenced with the singer sharing a slideshow of the first few hours of her girls trip. In the post, we saw the singer sipping on a cappuccino with a portrait of it on it and celebrating in a car with friends.
Dress Up And Turn Up
After a couple of hours of landing in Vegas, Lizzo changed into a custom monochromatic look for the evening. The brown satin dress was covered in crystal embellishments from Swarovski and had a matching feather shawl.
Her sandals were also feather embellished, and she further embellished her outfit with jewels from House Of Emmanuele and Shine Like Me. Later, the star shared a stunning photoshoot she had with her girl gang.
The star and her friends then danced the night away and were even joined by RuPaul Drag Race winner Symone. Needless to say, the girls vogued, twerked, and boogied their butts off for the rest of the night.
Birthday Suit
In true Lizzo style, the birthday celebrations did not end until there were extravagant bikini-clad celebrations. The singer wore an animal-printed bikini with balloons tied to her hair to wrap things up.
This was not the first bikini celebration she had during the birthday escapade in Vegas. Earlier in the trip, Lizzo shared a video of herself twerking in a neon bikini as topless men sprayed her with water.
If you thought Lizzo's birthday celebrations ended there, you are mistaken. Lizzo shared a glimpse at her last stop at a casino where she wore a tight black animal print embellished dress and a blonde wig.