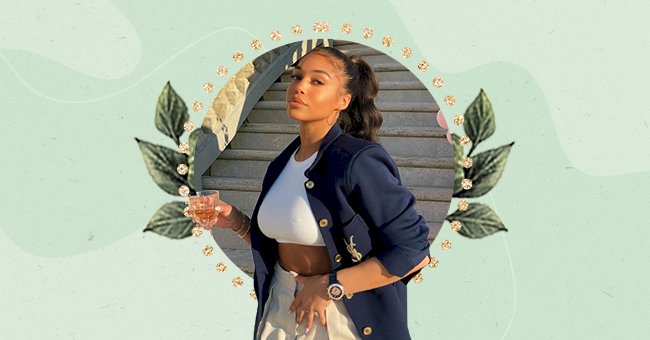 A Glimpse Into Lori Harvey's Makeup & Skincare Routines
Lori Harvey shared with Vogue her beauty and makeup secrets to her radiant and glowy skin.
With a luminous visage to make every walking woman on this Earth jealous, the 24-year-old model Lori Harvey talked about her obsession with skincare and said she's about to launch her own line pretty soon.
Harvey reveals that when she was a teenager, she didn't know how to take care of her skin properly, so she often had acne issues. Since then, she decided to take her skincare routine seriously.
"I tested all my products, of course, on myself, but I also tested them on my boyfriend – he has become my live test model"

Lori Harvey
She told Vogue that her boyfriend, Michael B. Jordan is now into skincare too, and he often gets compliments from makeup artists when he's onset.
To start her day, Harvey applies a daytime serum with vitamin C and hyaluronic acid. Then, she goes for an eye cream of her own brand, and in sequence, she preps for makeup with a Laura Mercier's Primer.
Then, she does the trick she learned from a makeup artist to make the skin look flawless with no pores. She powders her face with a loose powder right after applying the primer.
She then sets with the classic Urban Decay All Nighter Makeup Setting Spray before applying a mix of two Giorgio Armani's Foundation shades.
The next steps are countering and concealing. She conceals with the classic NARS Radiant Creamy Concealer, then powders her T-zone and under the eyes with the loose power again.
After filling her brows with gel and powder and highlighting under her brow bone, it's time to move to the eyes. Harvey opts for shadowing her eyes with "bronzy, brown, taupe, nude" shades.
Then time to blush the cheekbones with the NARS Blush (her fave), and slicks on Pat McGrath's LUST Lip Gloss.
Her final touch is a duo. First, she adds radiance with Tom Ford's Sheer Highlighting Duo. Then she finishes with her "little secret"—the Anastasia Beverly Hills' Dewy Set Setting Spray to give an extra glow.