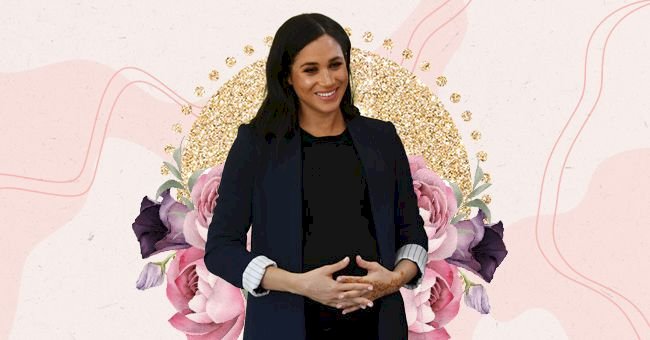 A Glimpse Into Meghan Markle's Best Maternity Looks
Meghan Markle and Prince Harry welcomed their second child Lilibet "Lili" Diana, last weekend. In honor of the arrival of Lili, let's take a look at Meghan's best looks throughout her pregnancy.
Lilibet is Queen Elizabeth's family nickname, but she will be known as Lili. Meghan, the Duchess of Sussex, wore chic and stylish looks during Lili's pregnancy, and let's be honest, they're so inspiring to every woman.
That said, we decided to pay our tribute to the birth of Prince Harry and Meghan Markle's baby girl and have a glimpse into the chic and inspiring looks Meghan wore while expecting Lili.
Shared in their official Instagram page to announce baby Lili's arrival, the couple shared a lovely family portrait. Meghan wore a classy floral long gown from La Ligne.
In March, Prince Harry and Meghan Markle sat with Oprah from an exclusive primetime interview. For this occasion, Meghan chooses a formal and classy long black silk dress by Armani and three bracelets - one from Princess Diana's collection, a Cartier 'Love' bracelet, and one other bracelet that remains unidentified.
Even the royals like affordable options, sometimes. During her visit to Mayhew, one of her new royal patronages, the Duchess of Sussex, wore a maternity dress from H&M with an Armani coat and heels.
To a campaign chair for the Global Citizen VaxLive concert, Meghan wore a floral-print red Carolina Hererra, Princess Diana's Cartier Tank watch, and Awe Inspired Woman Power Charm Necklace.
This year, the couple announced they were expecting a second child with another lovely family portrait on Valentine's Day this year. Meghan wore the same Carolina Herrera maxi dress when she was pregnant with Archie.
For a casual visit to the Moroccan Royal Federation of Equitation Sports in Rabat, Megahn decided on a casual outfit too. She picked a black and white striped sweater, black jeans, and Stuart Weitzman boots.
During a visit to the charity Education for All in Asni, the Duchess of Sussex in Morocco opted for a sophisticated look. She wore a navy blue Alice and Olivia blazer, black jeans, Birdie slippers, and Illesteva sunglasses.