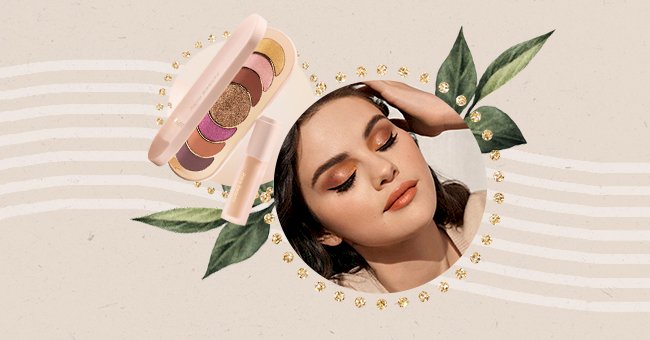 A Glimpse Into Selena Gomez's Skincare Routine
Selena Gomez is known for many things. She is an incredibly talented musician, a businesswoman, and has the best skin out of almost any celeb that we can think of. She is always glowing and beautiful.
Naturally, because of this, everybody wants to know what her skincare routine is so that we might be able to recreate her perfect complexion. We have all of the secrets to the peachy skin and rosy cheeks right here.
No Bed Makeup
This is a beauty secret that we have all been told since we started wearing makeup. You are not meant to wear makeup to bed, and it is vital to follow this rule. Wearing makeup to bed will clog your pores and cause breakouts.
Gomez has said that she never ever goes to bed while she still has makeup on, no matter how tired she might be. She told 'Elle' in 2016 that sleeping with anything on her face is just not her vibe.
Always Wear SPF
While we are all told about how beneficial it is to wear sunscreen every day, some people are still skeptical and think it is okay not to wear sunscreen if they are only going into the sun for a little while.
Gomez knows that even the shortest period of time in the sun can be damaging, and for this reason, she has found an SPF that works with her skin that she can wear every day so that she is always protected from the sun.
Rich Moisturizer
Rich moisturizers may not be for everybody, but if you are like Gomez and have combination skin, it might be for you. However, if you have oily skin, you might want to find a different kind of moisturizer.
Gomez uses a rich moisturizer because she is dry in some spots and oily in others, which means that she only has to use a small amount of the rich moisturizer to make sure that her skin is hydrated.
Soothing Cleanser
Having combination skin can often mean that your skin is sensitive to many products, which is why it is a good idea to have a soothing cleanser on hand. Using a gentle cleanser will make sure that your skin is never irritated.
Gomez has said that she uses a soothing cleanser for this reason and the fact that you can use it along with a rich moisturizer without ever having your skin be irritated or cause a breakout to happen.
Mist Your Face
Many of us apply setting mist to our faces once we have finished doing our makeup, but it can be highly beneficial to do this before your makeup as well. Misting your face can add some moisture to your skin before you apply makeup.
Having extra moisture on your skin when you start to apply your makeup will help to give you the glow that Gomez always seems to have. It will also ensure that your foundation sits on top of your skin, rather than seeping too far into it.