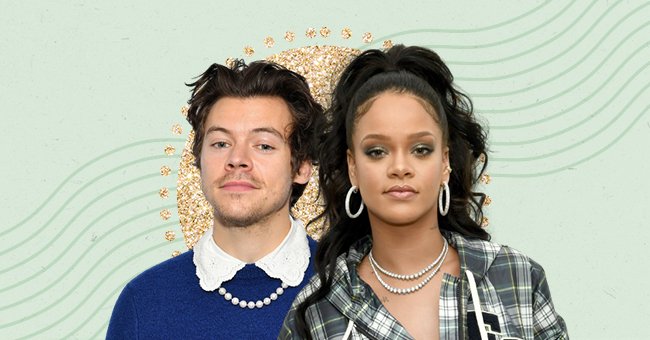 A Glimpse Into The Signature Scents Of The Stars
I don't know about you, but out of all of the celeb collaborations that come about each year, the ones that I get most excited about are the fragrances. I love smelling good, and I love thinking that I smell like a celebrity.
However, how can we be certain that our favorite celebs are wearing their fragrances? The answer is simple - we don't. There is a way to make sure that we smell like our favorite celebs, though, and that is to find out what their signature fragrances are.
Here are a couple of celebs and their signature fragrances so that you can smell like a celeb.
Victoria Beckham
There is no doubt that there are people who would love to smell like posh spice. If you're one of them, you need to get your hands on the fragrance Room Service by Vilhelm Parfumerie. It combines fresh mandarin, blackberry, and musk - an Old Hollywood kind of scent.
Harry Styles
Harry Styles is an icon in many ways, and smelling like him would be an absolute dream. You might even pretend he was there if you wore this cologne. Styles' favorite fragrance is Tobacco Vanille by Tom Ford. It is a smoky gourmand scent.
Kate Moss
Kate Moss is one of the most famous supermodels to walk this earth. Yes, there have been some controversies surrounding her, but there is no doubt that we would still love to smell like her. Her signature scent is Serge Lutens Fleurs d'Oranger.
Ashley Graham
Another model on the list is Ashley Graham. This queen has been championing body positivity and inclusivity since the beginning of her career, and it would be an honor to smell like the royalty that she is. If you want to smell like Ashley Graham, you'll need to pick up Chloé Eau De Parfum.
Rihanna
It is a well-known industry fact that Rihanna smells incredible. Many celebs have expressed this fact, so it is no wonder that everyone is dying to know what her signature scent is so they can smell like her. You need to get your hands on Love Don't Be Shy by Kilian if you want to smell like Rihanna.
Chrissy Teigen
In recent months there has been quite some controversy about Chrissy Teigen and what she has said to other stars over the years, but to some, she remains an icon that they would be honored to smell like. If you want to smell like Chrissy Teigen, you should purchase Hypnotic Poison by Dior. This fragrance is also a favorite of Adele's.
Meghan Markle
Meghan Markle has been on quite the journey over the past couple of years but has finally come out of the other end smiling and content with her life once again. If her journey has inspired you and you want to smell like her, you'll need to purchase London's Wild Bluebell by Jo Malone. It is a light and fresh fragrance, perfect to use as an everyday scent.
Emma Stone
Emma Stone's signature scent is no surprise. It is a sultry and feminine scent that perfectly matches the star's personality. She loves it so much that she brings it along to spray on her pillow when she is traveling. The scent is Gardénia by Chanel.
Naomi Watts
If there was a more sophisticated yet casual and strong yet feminine woman than Noami Watts, we have not seen her yet. Anybody would want to smell like this icon, and you can easily do so by spritzing yourself with Original Musk Eau De Toilette by Kiehl's.
Sophie Turner
As if being one of the most loved actresses on 'Game of Thrones' and becoming an icon at a young age wasn't enough, Sophie Turner went ahead and married a Jonas brother. It's safe to say we all want to smell like her to embody this energy. To do this, you will need to get your hands on Santal 33 by Le Labo.
Hailey Bieber
Hailey Bieber is one of our favorite celebrities because of how effortlessly chic she always is and the fact that she managed to bag up the OG heartthrob that is Justin Bieber. Her signature scent is Bond No. 9 West Side. The star revealed that she liked it because it was not a 'super-girly scent.
Susan Sarandon
Speaking of OG heartthrobs, Susan Sarandon has been a celebrity crush on many people's lists for a long time. If you would like to smell like this absolute icon, you should pick up Eva by Santa Maria Novella or any fragrance with top sandalwood notes.
Rosie Huntington
Rosie Huntington is one of the sexiest celebs out there without even having to try, so it is no surprise that her signature fragrance contains notes of vanilla and is innately feminine. Huntington's signature fragrance is Gypsy Water by Byredo.
Margot Robbie
Calling all Margot Robbie fans, if you're telling us that you haven't researched every aspect of this Australian beauty's life, we know you're lying. However, just in case you missed her favorite perfume, we're here to tell you that it's Deep Euphoria by Calvin Klein.
Kylie Jenner
Kylie Jenner's favorite scent must be one that Kim released, right? Right?! Wrong. Jenner's signature scent is not even a perfume at all. She explained that she is not big on perfumes and instead simply enjoys Coconut Passion spray by Victoria's Secret.