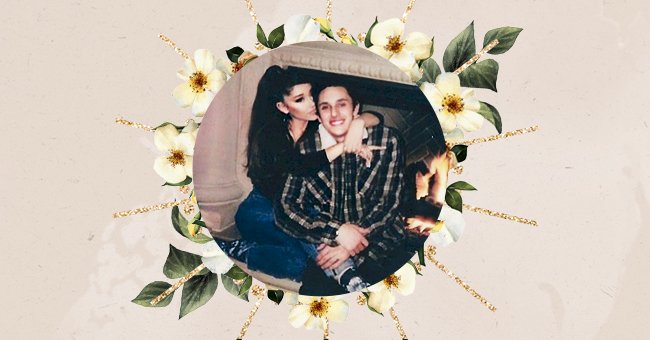 A Glimpse Into The Timeline Of Ariana Grande & Dalton Gomez's Relationship
Ariana Grande got married! The pop star, 27, celebrated her wedding with luxury real estate agent Dalton Gomez. The two had a small ceremony in California in front of very few people.
There aren't many details about the wedding at the moment, and neither Ariana Grande nor Dalton Gomez has commented on the news or posted photos on their social profiles.
The singer was engaged to Dalton last December. Ariana confirmed the news with an Instagram post, sharing some photos with Gomez, on her finger a diamond and pearl ring.
February 2020
The couple was first spotted together in February 2020 as they were out dining with friends at Bar Louie in Los Angeles. In March, a source told Us Weekly that Ariana Grande and Dalton Gomez are officially dating.
However, she didn't confirm the news until May 2020, when the lovebirds danced slowly to Grande and Justin Bieber's "Stuck With U" music video.
Their Relationship Became Instagram Official
Ariana Grande finally made her relationship with Dalton Gomez public on Instagram in June to celebrate her 27th birthday. She shared photos and videos of her dogs and a childhood photo.
This was not all, as she also shared a cute selfie of her and Dalton, as he put his arm around her, and she snuggled into him. Arianna Grande loves to bury some of her most important pictures in photo dumps, so this was not the first image on the dump.
How Did Their Relationship Start?
It is unclear when Ariana and Dalton met. According to rumors, the couple began dating early last year and spent the coronavirus lockdown together.
Confirming the report was the same singer when last May, she had appeared together with Dalton Gomez in the music video Stuck with U.
In October, a source said, Ariana Grande was madly and madly in love with Dalton. The source also said that theirs is a very healthy relationship.
They love to be 'normal,' and Ari loves the fact that he's a straightforward guy who has nothing to do with the crazy industry she's in. They spend a lot of time at home and try to stay out of the spotlight.
Their Marriage
The couple, whose engagement was announced six months ago, tied the knot in a private ceremony Sunday, May 16. The ceremony was at the 27-year-old singer's California home.
It was surrounded by about twenty people, including their close friends and family, that the two lovebirds celebrated their union.