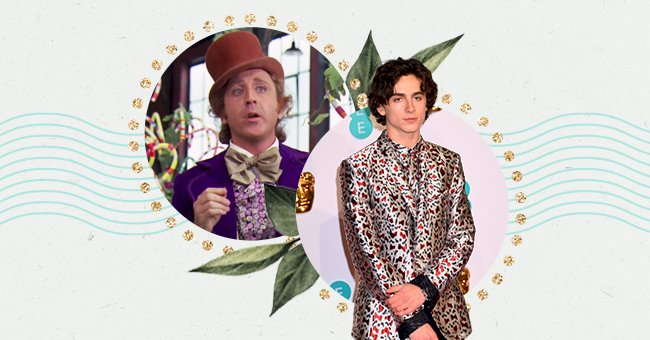 A Glimpse Into 'The Willy Wonka Origin Story'
Watching 'Charlie And The Chocolate Factory' might have lead you to think that while being possibly one of the most enigmatic men on earth, Willy Wonka must also have had a fascinating upbringing to turn out as he did.
It's certainly something that I have thought of and been concerned about since I saw the movie. Only a person with an extraordinarily strange childhood could become the person that Willy Wonka is.
If you're like me and you've always wondered why Willy Wonka is such an enigma, his origin story is coming soon!
The Film
Roald Dahl Story Co. and Warner Bros. have teamed up to bring us the origin story of one Mr. Willy Wonka. The film will be a musical based on the early life of the eccentric chocolatier before he became the famous chocolatier.
The film will focus on his life before becoming the Willy Wonka we know and love (or fear) today and will be directed by Paul King, who also directed 'Paddington' and 'Paddington 2'. Timothee Chamalet will play Willy Wonka.
The musical will be the first time that we get to see Timothee Chamalet's singing and dancing capabilities and see him in a more fun and adventurous role than the more serious roles he has played in 'Call Me By Your Name' and 'Little Women.'
The rest of the cast for this musical has not been announced. Still, the fact that Chamalet could be Depp's (who played Willy Wonka in the Tim Burton version of 'Charlie And The Chocolate Factory) relative makes him the perfect fit for the origin story.
There have been no further details released about the film for now, but many fans of both Willy Wonka and Chamalet express their excitement and anticipation for the new film.
Fan Reactions
While there have been many cynics saying that the backstory of Willy Wonka is not necessary and nobody asked for it, many fans of Chamalet and the Willy Wonka franchise are excited about this adaptation.
It will be the first adaptation not to feature Charlie Bucket and his family or any of the other children who were a part of the 2005 Tim Burton film. Therefore, it would be completely different than any other movie that has ever been done about Willy Wonka.
There has been no release date set yet, but we will be sure to let our readers know when it does come out!