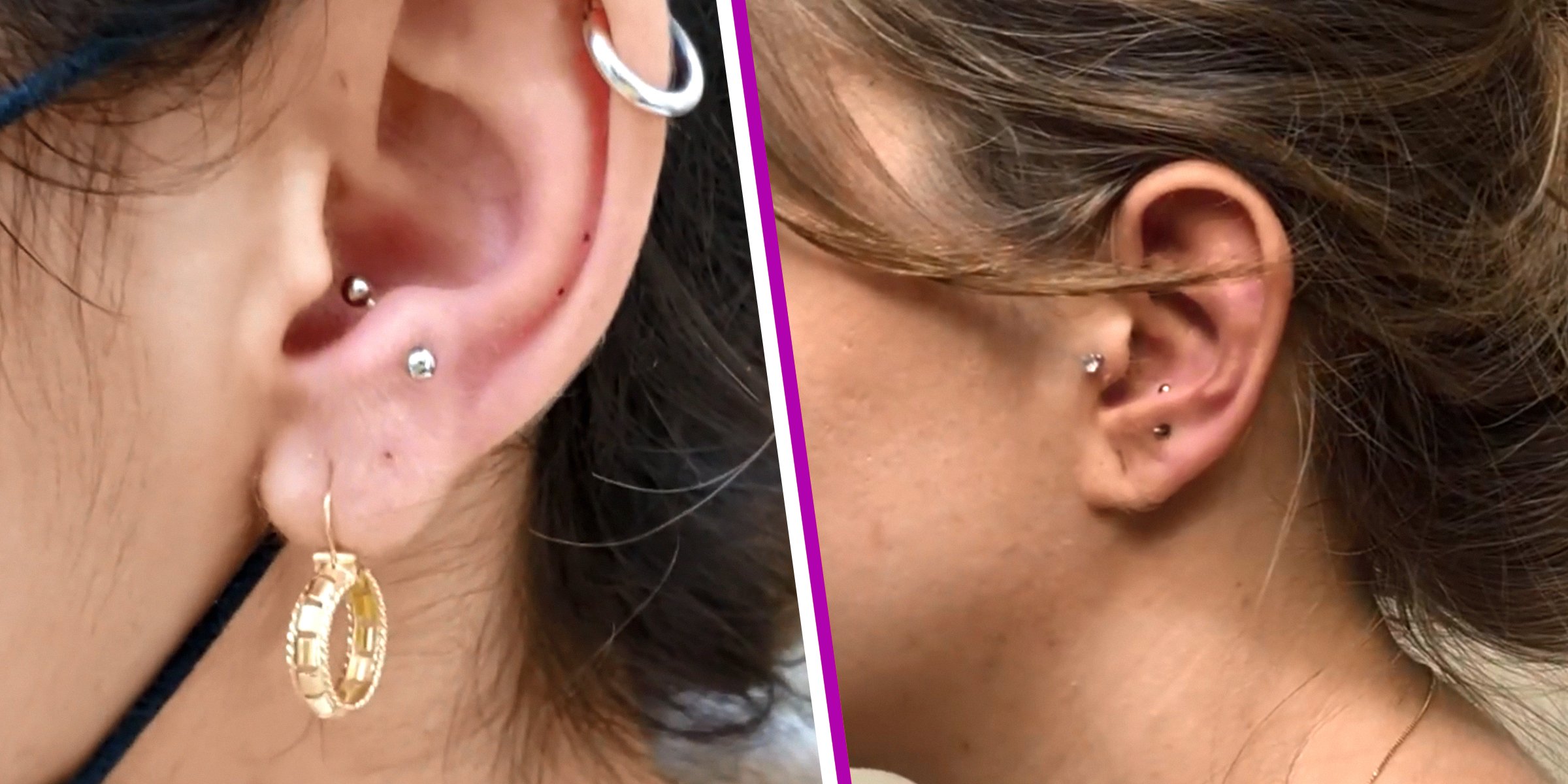 A Close-up Photo of a Woman with an Anti-tragus Piercing | Source: YouTube/Nick Piercing
A Guide to Anti-tragus Piercings That Has Gained Popularity in Recent Years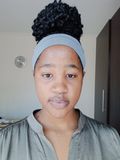 Although the anti-tragus piercing is uniquely located on the ear's anatomy, it's one of the few ways to individualize an aesthetic. Celebrities and influencers have often gone for this minor body modification to wear stunning and elaborate jewelry, making it a trend in recent years.
The anti-tragus piercing is one of many types of ear piercings, standardly categorized as lobe, outer, and inner ear piercings. Unlike its counterpart, the tragus piercing, the anti-tragus is typically done on the fold of the cartilage above the lobe.
It is usually positioned at the highest point of this cartilage fold, such that it is opposite the tragus. Before embarking on an anti-tragus piercing, a few things are worth considering first. Each person's ear anatomy is different, and whether an anti-tragus will be suitable is determined by that anatomy.
Pain tolerance may be another factor that would cause reluctance, as some outlets measure the pain threshold to be seven on a scale of 1-10. Still, the look achieved with an anti-tragus is stunning and encouraged, with a standard healing period of approximately 9-12 months.
It would also help to determine how much the anti-tragus piercing costs by inquiring at local piercing studios to prepare a reasonable budget. Once the commitment is made, the piercer may also discuss the kind of jewelry one prefers, ranging from surgical steel, glass, gold, or titanium.
Ideas of Anti-tragus Piercing to Copy
The anti-tragus piercing is usually paired with other ear piercings, the same way the first Maria Tash model has done below. Her anti-tragus rests between two lower helix piercings and three lobe piercings.
This second Maria Tash model is rocking the same look as the previous one with gold jewelry. Tash has studios worldwide, including in New York City, Los Angeles, Dublin, London, and Paris.
The Adrian Castillo model below has three lobe piercings but is only wearing small gold hoops for her anti-tragus and the rook piercing above. Castillo's studios are based in Los Angeles and New York City.
Another aesthetic worth trying with an anti-tragus is pairing it with a helix, a rook, and a standard lob piercing, styling it with small gold hoops and a gold diamond stud with a tiny dangling chain like this model.
This Maria Tash look took it up a notch, adding class and elegance with pearled gold jewelry. Along with her anti-tragus piercing are a daith, a helix, and standard lobe piercing. All these looks can be done in one go at specialized studios like Adrian Castillo's and Maria Tash.
Other Options For Ear Piercing
As mentioned above, the standard categories for ear piercings are inner, outer, and lobe piercings. Some have already been mentioned as part of the aesthetics achieved with an anti-tragus. The anti-tragus falls under inner ear piercings, including the helix and the daith.
Examples of the ones located in the outer ear are the snug, industrial, and forward helix piercings. Above is a guide for the different locations and names of each ear piercing. They can be done individually but are usually styled with other types.
Opposite to the Anti-tragus Piercing Is the Tragus Piercing
The tragus piercing sits on the inner corner of the ear cartilage, which covers the ear opening and is directly opposite the "anti-tragus" – hence the name. It has another variation called the "surface tragus piercing," which can be slightly more painful to get done.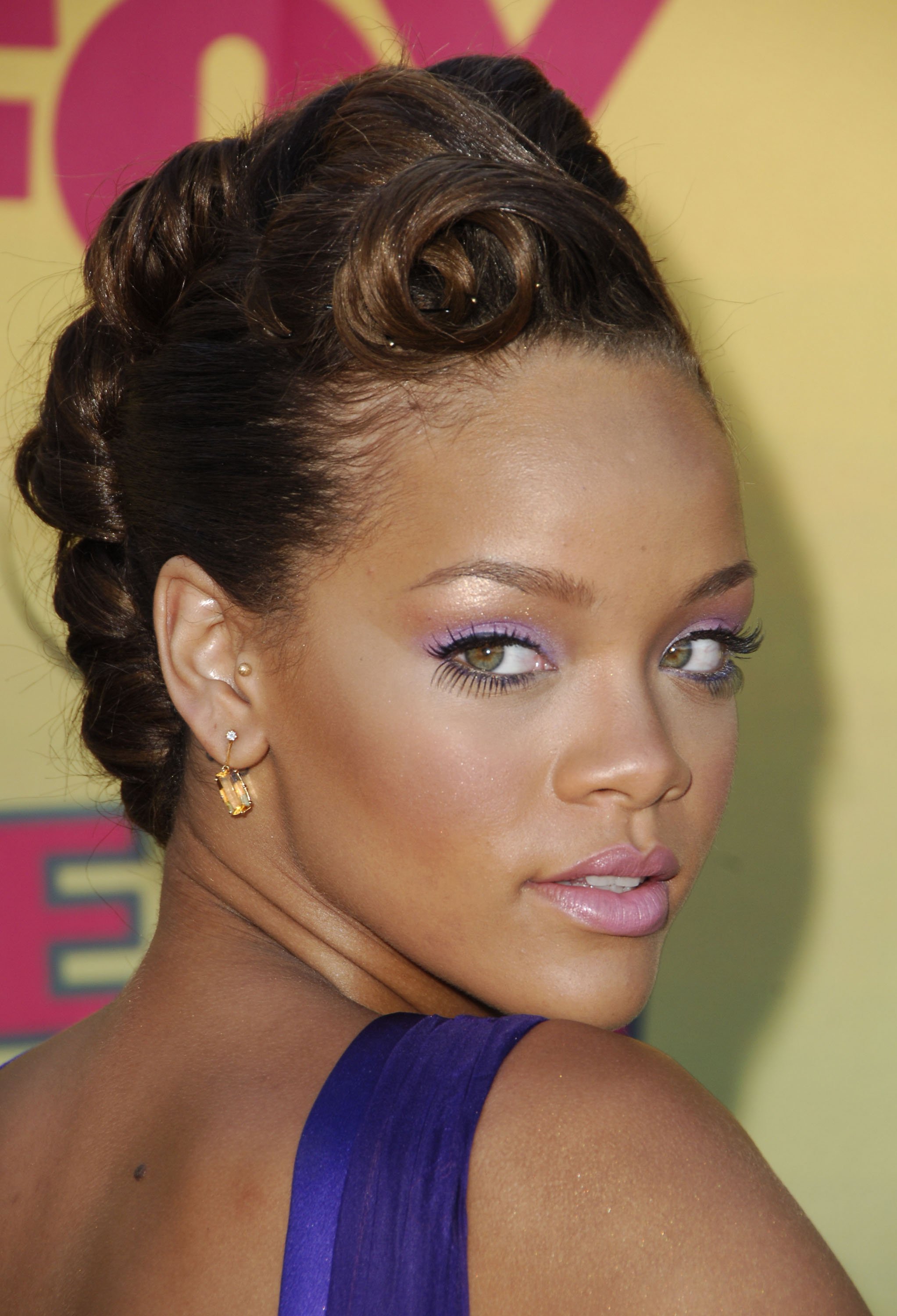 Rihanna poses at the 2006 Teens' Choice Awards at the Gibson Amphitheatre in Universal City, California | Source: Getty Images
Rihanna rocked her tragus piercing at the 2006 Teens Choice Awards with a gold stud. However, like with the anti-tragus, it can be combined with other types to achieve any desired look or done individually.
After getting an anti-tragus piercing, or any other ear piercing mentioned above, proper aftercare is vital to avoid infections or unnecessarily prolonged healing. Experts advise always washing hands before touching a fresh piercing and cleaning it at least twice daily with saline solution and disposable paper towels.
The information in this article is not intended or implied to be a substitute for professional medical advice, diagnosis or treatment. All content, including text, and images contained on WomanlyLive.com, or available through WomanlyLive.com is for general information purposes only. WomanlyLive.com does not take responsibility for any action taken as a result of reading this article. Before undertaking any course of treatment please consult with your healthcare provider.