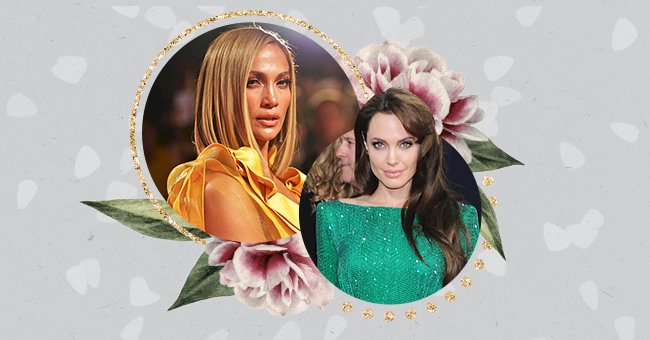 A Guide To Choosing The Best Clothing Colors For Your Skin Tone
Yes, choosing the right color for your skin tone makes a whole difference. Learn what your skin undertone is and find the color that makes you shine.
It's easy to resort to black or pastel tones when we don't know which color we should wear on certain occasions. But color can be so beautiful. Finding the one — or a few — that flatter your specific skin tone can help you stand out in a crowd.
The secret lies in knowing what your undertone is. The undertone refers to the shade that is within the skin tone. Knowing your undertone will help you to find not only the best clothing colors but makeup too. That said, we'll help you to discover what your undertone is so you can shine from the inside out.
"Color is the number one most important thing to me when it comes to styling; it's what makes my service unique."

Cristina Ehrlich, stylish, told InStyle
It's true — the right color can make you look stunning, the same way the wrong color can kill a look. For instance, have you ever wondered why Beyoncé and J.Lo look so gorgeous in yellow or gold? That's because they're matching the most flattering color with their undertone.
There are three types of undertones: warm, cool, and neutral.
Warm
If your skin tone has an olive, golden, yellowish, and peachy undertone, the celeb stylist Philippe Uter tells InStyle that warm skin tones can choose warm clothing colors, like orange, yellow, and gold. You can also opt for bright colors as well as natural earth tones such as browns, deep tonal reds, and rich shades of green.
Celebrities with warm skin tone are Jessica Alba, J.Lo, Izabel Goulart, Beyoncé, Meghan Markle, and Katie Holmes
Cool
If your skin tone has a Pink, redi-sh, and blue-ish undertone then your go-to colors would be dark purple, violet, cool blues, green, pink and soft yellow. But the stylist recommends being careful with wearing oranges and yellows or intense colors such as electric blue or green grass. So, avoid these as much as you can.
Celebrities with cool skin tone are Nicole Kidman, Lucy Liu, Cate Blanchet, Jennifer Lawrence, Lupita Nyong'o, Oprah, and Kirsten Dust.
Neutral
If you're a neutral skin tone, you really can't tell if you're warm or cool. Your go-to colors would be neutral tones which look great in neutral colors, but if you're reading to shake things up a bit, you can resort to go a bit further then than pastel colors have to offer. Include in your wardrobe colors like dusty pinks, soft rose, peony pink, and placid blue.
Celebrities with neutral skin tone are Amal Clooney, Angelina Jolie, Rachel McAdams, and Julia Roberts.