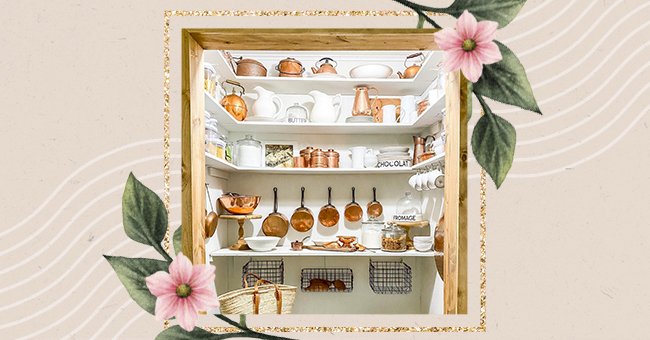 A Guide To Choosing the Best Walk-In Pantry Design For Your Kitchen
No kitchen is complete without a pantry, and there are a lucky few people who even have a walk-in design. This coveted storage area may be great, but there are many things to know before getting one.
Every home has a pantry to store food, snacks, and other kitchen items; however, not all pantries are the same. Some spaces can accommodate large walk-in pantry designs, while others have to accept a few shelves.
A pantry layout design requires tons of planning before going ahead and making it work for your kitchen. As a result, we've collated a guide to choosing the best walk-in pantry design for your kitchen.
Innovative Storage
Walk-in pantries may seem impossible in small spaces, but innovative storage designs can help aid this issue. Ensuring that there's pull-out storage in your walk-in pantry will allow for easy access, especially in small spaces.
Install pull-out storage solutions in your walk-in pantry shelves to make the most out of the available space. Optimize the empty vertical spaces with other storage solutions like high risers and lazy susans.
Counter Space
Try to incorporate counter space in your pantry if you have enough space to do so. Adding a counter to this multi-functional space will make it much more functional, thus optimizing the entire idea of a pantry.
Shelf Depth
Although it seems like a minuscule detail, getting the correct shelf depth can make a huge difference to your pantry. Many experts agree that a shelf depth of 16 inches to 20 inches deep is the most suitable.
However, those with smaller spaces can consider shelves that are four to five inches deep, enough to fit a tin can. It is also possible to have too deep shelves, causing clutter, so it is essential to avoid that.
Use The Door
Many people forget about the space on the pantry doors when choosing their designs. However, there are many functional opportunities with this space, such as creating chalkboards, spice racks, or install a sliding door for space.
Pantry Zones
It may seem premature to do so, but designating zones for different items in the design stage is vital. Incorporating this as early as possible will help you pick the perfect storage depth for your niche items.
You can use different color coordinating techniques to make things easier to visualize as well. This categorizing technique will make your pantry unique to you and even more organized and visually appealing.