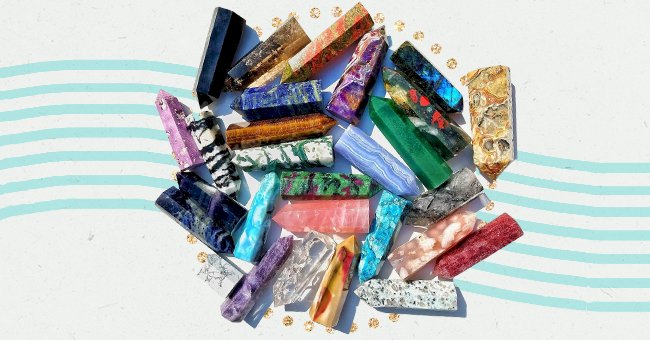 A Guide To Choosing The Right Crystals For Each Room In Your House
Indeed, the use of healing crystals as a form of self-care and healing tool has gone through the roof over the last few years. The #healingcrystal has more than 3 million photos and YouTube videos about them are rising.
Even though healing crystals have been used over centuries by our ancestors as a healing tool and had gone forgotten for a few decades, Millenials and Gen Z are getting more and more interested in holistic health and alternative practice, hence the rise of things that used to be seen as woo woo or new age-y.
Crystals are powerful if you know how to use them — they can neutralize negative energy and create a nurtured environment. However, crystals aren't all the same and each type of crystal has its own properties and emits different energies.
But we might feel overwhelmed when trying to pick our first few crystals because there are so many, right? So where to start?
Bedroom: Rose Quartz
Rose quartz is a gentle stone, that opens our hearts. It's called the self-love stone and it's associated with unconditional love.
This is the perfect crystal to have around your bedroom. You can place a couple of stones next to your bed and on your sleeping table.
Kitchen: Clear Quartz
Clear quartz is known as the master healer and it amplifies the energy around it. It neutralizes background radiation, keeping pure and clean energy.
Place a few clear quartz crystals on your kitchen table and transform your family meals into a positive and relaxing experience.
Living Room: Amethyst
This crystal can be placed in any room, but it's always a good idea to have a feel amethysts in your living room — a soft and healing stone.
Amethysts generate relaxing and soothing energy and act as an air purifier, clearing negative energy and emitting positive energy.
Bathroom: Selenite
Named after Selene, the goddess of the Moon, the Selenite crystal wand is known as the cleaning crystal and "liquid light".
It can unblock stagnant energy and allow energy (especially positive energy) to flow freely. It dispels all negativity from your system, bringing calming energies and deep peace.
Doorway: Black Tourmaline
A power stone for protection against negative energy of all kinds, the Black Tourmaline a great crystal to have anywhere in your house, but it can be potent by a front door, window, or entryway.
The Black Tourmaline crystal works like a mirror and it washes off anything from the outside you don't want to come into your home.