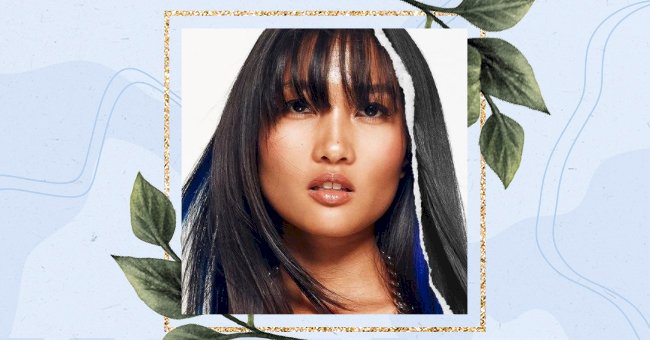 A Guide To Cutting Your Own Bangs
During the lockdown that happened due to the covid-19 pandemic, many people became easily bored and decided that the way to curb that boredom was to carry out their own beauty treatments at home.
This involved a lot of dye mishaps and misshapen bangs being cut. While the dye may have been a recent discovery, cutting bangs has been around for quite some time, and not many people have managed to get it right so far.
If you want bangs and feel compelled to cut them yourself, do yourself a favor and read through this guide first.
Gather Tools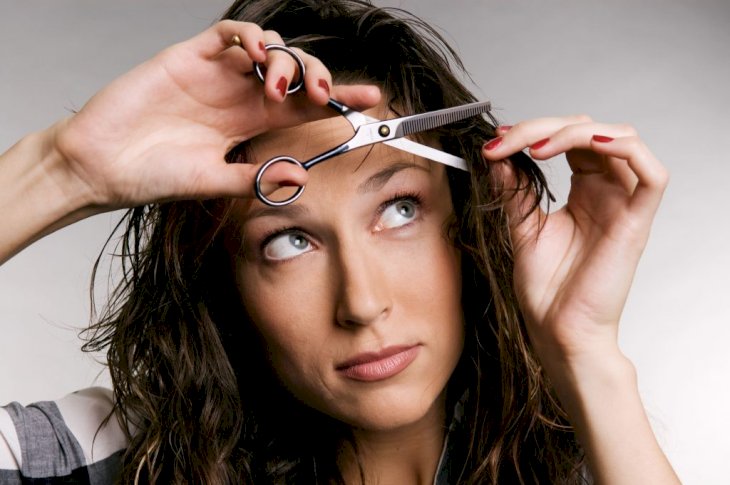 Shutterstock
The first thing you will need to do when you decide that you would like to cut your own bangs is to grab the right tools for the job. You might think that your old kitchen scissors will work, but that is not so.
You will need a good pair of hairdressing shears as well as a good comb and something to catch the hair around you, like a towel or a mat. Now that you have all of your tools in order, you can begin chopping.
Dry Hair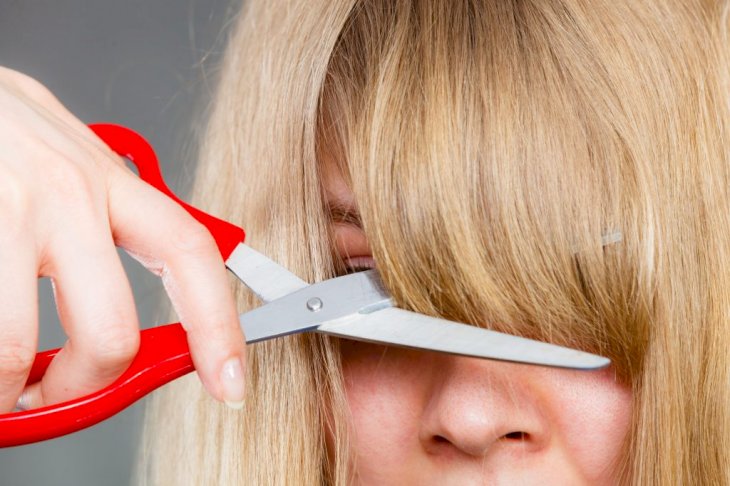 Shutterstock
When you go to the hairdresser, they usually cut your hair while it is still wet and straight out of the wash. When you're cutting your own bangs, you should always do it while your hair is dry so that you can see exactly what you're doing.
Your hair is longer when it is wet, and as it dries, it tends to shrink slightly. This means that if you cut your bangs when your hair is still wet, your bangs will likely end up being much shorter than you would like.
Layers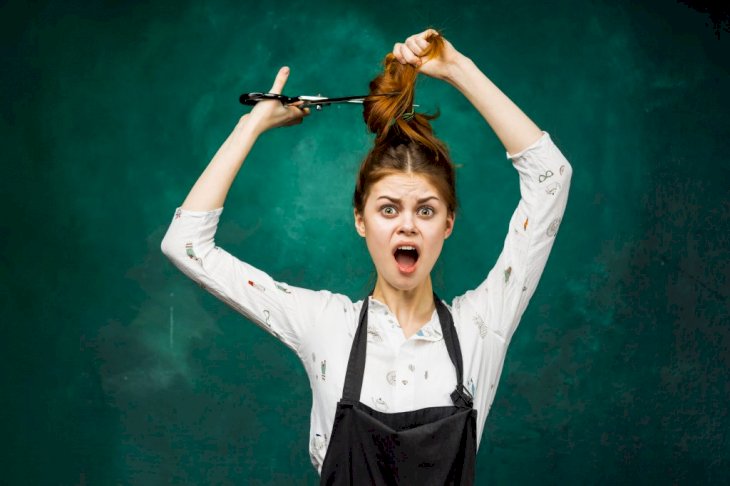 Shutterstock
The most important thing to do when attempting to cut bangs is to make sure that your hair around the bangs is layered because that will ensure that the hair melts effortlessly into each other without creating harsh lines.
To create layers, tie your hair up in a half-up half-down ponytail and then bring the ponytail over the front of your head and twist it in a clockwise direction. Once you have done this, you must shear off the bottom inch of the ponytail. Once you have done this, remove your hair from the ponytail and clean up around the places you have layered the hair but shearing the hair at a diagonal.
Frame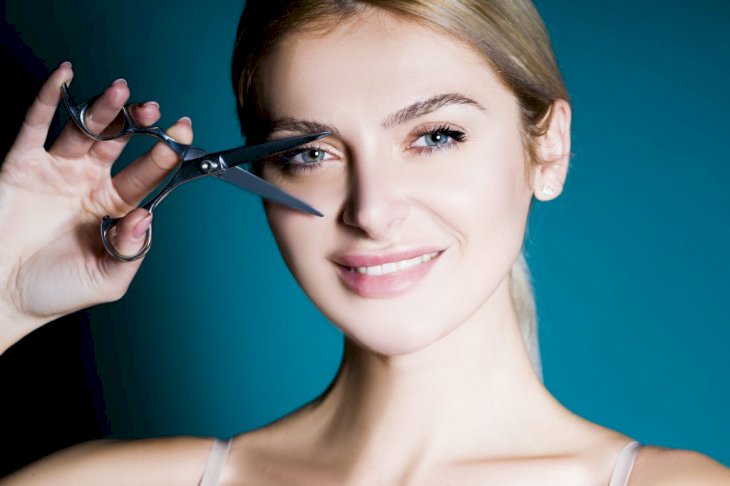 Shutterstock
Make sure that the way you cut your layers frames your face; this will be important in the final product of your bangs because if your face is not framed, you will end up with harsh lines around your face.
You can ensure your face is being framed by checking that the strands of hair around your face lean into your facial structure. If you notice that the strands are a bit long, twist them clockwise once again and trim the edges until you are satisfied.
Create A 'V'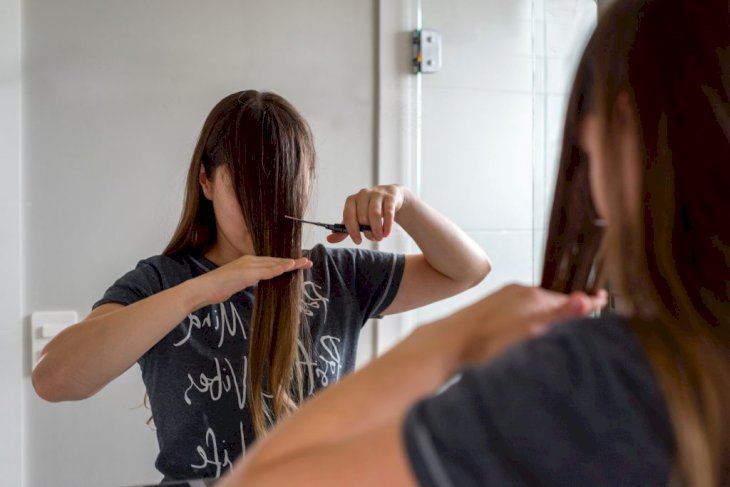 Shutterstock
Now that you have framed your face, you can cut your bangs! Section off a piece of your hair at the front of your head into an upside-down V. This will allow your hair to fall in the correct way when it has been cut.
You should start the V at the corner of your eyebrow; this will give you the best shape for your bangs. Once again, twist the hair clockwise, and then you can begin snipping.
Angles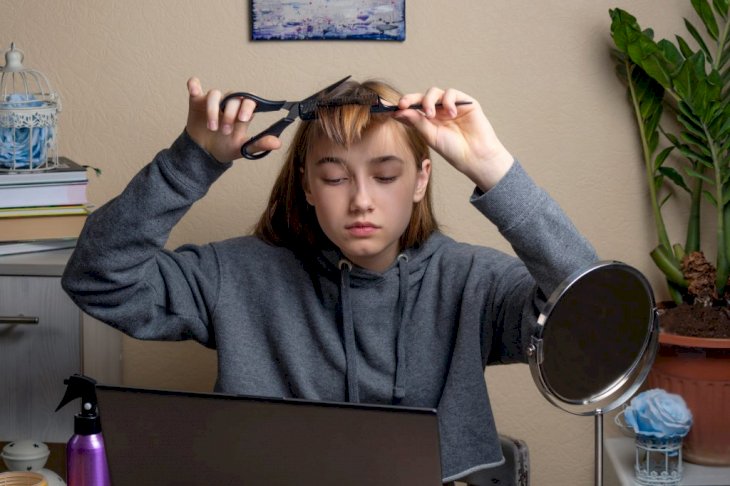 Shutterstock
When you are cutting your bangs, it is important to remember that you have collected hair from opposite sides of your head and brought them together in the middle, which will mean that you can't cut straight across the twisted section.
Instead, you should cut at a downward angle so that you can even the hair out for either side of your face.