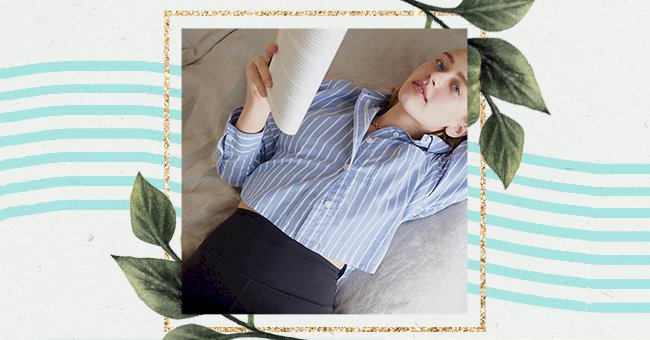 A Guide To Dressing For The Office As We Return
Working from home has given us many luxuries, such as working in pajama pants or no pants at all. However, many people are returning to their offices now, and just a nice blouse won't work anymore.
If there is one thing most of us are grateful for from the pandemic, it's being able to wear or not wear comfortable clothes. Every day is a casual day at home, and we take it steps further by ditching some garments altogether.
Dressing formally seems to be a concept from centuries ago to many people after the past year. As a result, we've collated a guide to dressing for the office as we return after the height of the pandemic.
Comfortable Materials
There is no denying that comfort is king when it comes to our fashion choices nowadays. Leggings, t-shirts, hoodies, lounge sets, and sweatpants may be most people's go-to styles since the outbreak.
Although it is fair to expect comfort in the workplace, the space may not be the best for your old sweats. However, there are ways to incorporate the elements we love from those items into our workwear.
Fabrics and materials can play an essential role in how comfortable a garment can feel. Therefore, seeking comfort in elevated materials may be the best way to incorporate comfort in your formal wear.
Think of finding, buying, or making items that are made of materials such as jersey silk or crisp cotton. Georgette, linens, and crepe are also fantastic materials to incorporate into your comfortable workwear.
Cuts And Fits
Now that getting dressed up has taken a whole new meaning, tailoring styles may look a bit different now. Power dressing consisted of structured and tailored garments before the pandemic, but we predict a change.
Silhouettes are becoming bolder and have more room to breathe since they are more oversized than before. So, you may still be wearing a blazer at work, but it may be a little larger than you're used to.
Trousers will soon be flared and wide-legged designs, as seen in recent Stella McCarthy collections. Vintage lovers may also see some vintage-inspired silhouettes make a bang in the office this year.
Boxy, oversized, and flared are the shapes and cuts of this season but fitted, and tailored options aren't gone completely. These more tailored cuts will just adopt more casual and comfortable materials instead.
Time For Fun
While plenty of us are sad to see the days of wearing a t-shirt all day go, we can't wait to get dressed up. Fashion has ushered in a new experimental and colorful phase that many of us will bring into the office.
Your classic power suit may be boxier and a neon color instead of a neutral-fitted design this time around. You may also want to express yourself with fun novelty accessories such as purses and earrings.
Layering may become more interesting with flowy cottagecore styled dresses paired with polished jackets. Embellishments on clothing items are also making a comeback for those who are ready to stand out.
Thankfully, with new hybrid clothing items being produced by brands, we may not have to compromise much at all. As a result, the office will look more comfortable, colorful, and stylish than ever as we return this year.