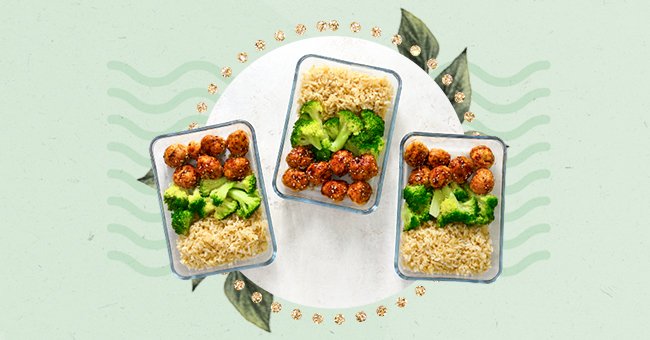 A Guide To Meal Prepping
As we get older, we realize that living a healthy lifestyle will not only make us look good but ultimately, it will make us feel great, too. There are many ways to live a healthy lifestyle, but they can often seem daunting.
Working out at the gym is only one side of the healthy lifestyle coin, as we have heard many more times than we would like, "abs are made in the kitchen." Eating healthily can be difficult because healthy food takes much longer to prepare.
That's why we've compiled this guide for meal prepping so that you can prepare all of your meals for the week on one day and stay healthy all week.
What Is Meal Prepping
Meal prepping is the act of cooking all of your meals for the week in one day and then storing the food in reusable containers until you are ready to eat it. You can also do meal prepping by preparing your ingredients (chopping, seasoning, etc.) for the week and simply taking them out when you're ready to cook the meal.
Meal prepping will save time and money and allow you to stick to a healthy eating plan because you do not have to think about your next meal. All you have to do is take out your prepped meal and start eating.
You can cook in batches, which means that you will cook a big batch of one meal and then either freeze it or eat from it for the rest of the week. You can also cook individual meals that you portion out and store in separate containers.
How To Meal Prep
First of all, you should decide which meal prepping method will be easiest for you. Easiest does not necessarily mean the least complicated; it just means the method that will work best for you and your lifestyle.
If you're looking to find ways to solve the great "what should I eat?' debate, individual meals are best for you. Cooking individual meals provides variety and excitement to your daily meals to don't feel like you're eating leftovers.
If you're just looking not to cook every time you eat, batch cooking will work for you. This doesn't provide as much variety, but it does eliminate the necessity of cooking each of your meals.
If you're just looking to cut down on the amount of time it takes to cook your food, you should go for ingredient prep. Some people just enjoy eating freshly cooked food much more and wish it would take less time to prepare. By preparing your ingredients beforehand, you shave off a significant amount of time from your cooking.
There are many apps and websites that can help you to meal prep and find recipes that you'll actually be excited about eating for seven straight days, and always remember that when meal prepping, you can never have too many reusable containers.