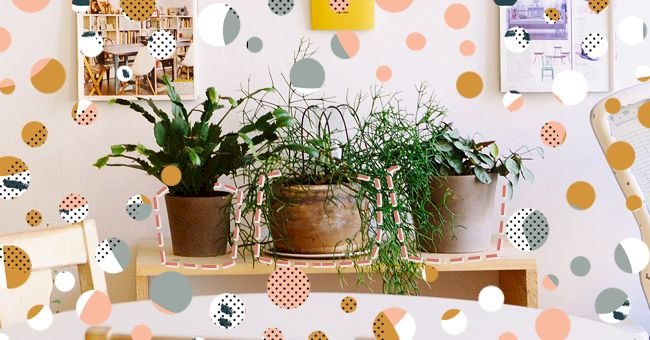 A Guide To Plant Parenting for Noobs
If you haven't already, consider getting a plant or two. It's good for you; it's good for the environment. And it can be so much easier than you think.
Calling all beginner plant parents! Perhaps you don't have the greenest thumb on the block, or you just want to try this plant parenting thing out and are keen on the idea of having some fresh plants in your space. Here are some tips that a beginner plant parent might want to keep in mind.
Besides the air-cleansing and mood-lifting benefits, having plants can cultivate a bit of patience and care in you. The plant parent journey can bring into your everyday life some suitable lessons and reminders to stay hydrated and remember to embrace the sunlight.
Patience Young Padawan
Before you go running off to you your nearest store to find anything green and alive to put in your apartment, you want to do your research.
Different plants have different requirements, and you need to be aware of what they are, so you know what would best suit your lifestyle. For instance, if you tend to be something of a busy bee, you want to try an independent plant. Something that's got its life together and all that, you know?
Avoid Over-Watering
New plant parents tend to make the mistake of over-watering often. This is why research is essential, so you know which plants require more or less water.
When it comes to houseplants, a rule of thumb is that you want the soil to get a little bit dry in between watering. You can stick a finger about an inch in to determine how moist the soil is
Repotting Your Plant
So you've figured out which plant yings your yang, and things with you and your new baby are going well so far (it hasn't died yet). Chances are you've chosen an ideal beginner plant, which is beneficial for you to start getting your head around plants and plant care.
Once your plant has acclimatized, you should be looking to repot and resoil. This can give your plant more space for it to stretch its roots out to grow bigger.
Pruning Your Plants
Not only does pruning your plant keep it looking pretty, but it also promotes removing dead foliage. You could just pull off the dead leaves, for many houseplants, and if you want, you can graduate to a pair of pruning shears.
Always keep in mind that your plant is a living thing. Be attentive to its needs, and it will do just fine.