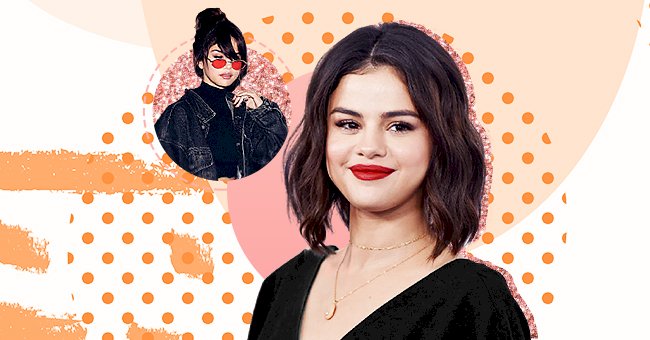 A Guide To Recreating Selena Gomez's Most Iconic Style Moments
Be it designer dresses, crop tops, or denim jeans, Selena Gomez has always made a fashion statement with her changing attires.
Selena is a phenomenal singer, actress, and producer who has a massive following on social media and otherwise. She's popularly known for her impressive acting skills and her impeccable voice.
The Heart Wants What It Wants' singer has always been in the spotlight, both for her talent and brilliant choice of outfits. We have selected some of the best fashion moments by the superstar, which you can appreciate and recreate for yourself.
Opting For Thigh-High Splits & Deep V-Necklines
Selena makes all the heads turn when she dons thigh-high splits. She goes for a deep neckline to spice things up, making for quite a bold and sexy style statement.
Her revealing, deep V-neckline dresses and thigh-high splits make her sparkle for a perfect red carpet look. Whether she wears long length dresses or shorter ones, her silhouette gets highlighted in this clothing style.
Dazzling In Short Body Dresses
The Rare singer is indeed one of a kind, and so is her style preference. Selena makes short body dresses look all the more alluring. In this picture, she's wearing a white strapless Louis Vuitton dress.
She's matched her white dress with Bulgari jewelry. With her hair tied up and red lipstick to complete the look, she looks ravishing.
Stylish Animal Print Dresses
As if we have not had enough already, Gomez is back with another stunning look. She's such a welcome sight in her Ganni animal print dress, which is both comfy and chic.
She matches her dress with knee-high black boots and a bag. Her loose hair is on the flick with golden brown highlights, and a red nail paint completes her crushing look.
Love For Denim
Selena opts for denim shorts when she's keeping things less official and more casual. Though we often see her wearing jeans, her love for denim shorts stands out.
Denim shorts are a comfy yet cool fashion statement. Gomez pairs her shorts with loose tops, oversized shirts, knitted sweaters, and jumpers. However, she chooses to wear those pieces of denim; she looks terrific.
The Good For You singer is also a fan of wearing denim jackets. She pairs them up with her crop tops, sweatpants, and of course, denim shorts. Sometimes, she dons a denim jacket on top of a white dress and rocks the vintage vibes.
Gomez is obsessed with all things denim, and we don't blame her. Her preference for denim shorts and jackets now and then has also given us ideas for our outfit choice.
Choosing Sequined Dresses
Selena is also fond of sequins. She chooses them for on-stage appearances, as well as day and evening events. Be it denim jackets, short body dresses, or even alluring bodysuits, Gomez knows how to dazzle in her sequined dresses.
The Look At Me Now singer knows when to keep things low-key and when to spice them up.
Rocking Hoop Earrings & Retro Shades
Selena is not wearing too much jewelry, but she likes making a statement with her hoop earrings. She's fond of wearing larger and smaller hoops, simple and embellished ones.
She also has a thing for retro sunglasses. They not only give vintage vibes to her overall style statement but also complete her look. Selena's choice of accessories is low-key but brilliant and something to inspire our dressing style too.