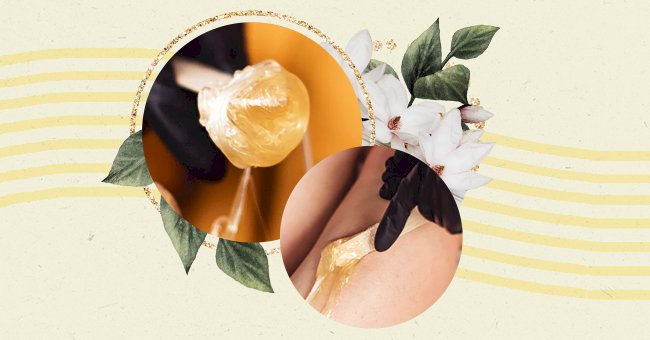 A Guide To Sugar Waxing For Smoother Skin
Sugar waxing has become widely popular over recent years as a convenient way to remove hair and get smooth skin from the comfort of your home.
Sugar waxing (or sugaring) is touted for being a more natural and less painful hair removal technique than traditional waxing.
Because the process doesn't use harsh chemicals, it's safe for many sensitive skin types. Additionally, it can be used on all areas of the body. Here's a guide to sugar waxing to get your skin silky smooth and ready for bathing suit season:
What You Need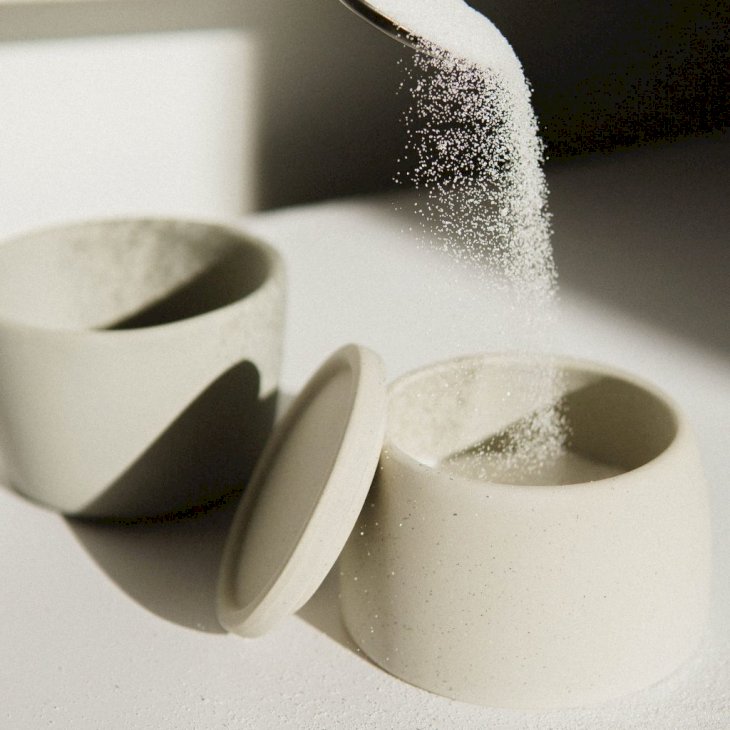 Photo by Mathilde Langevin on Unsplash
The ingredients for making a sugar wax are so easy it's almost difficult to think why it hasn't been more popular than it is. While there are some variations, at its simplest, sugaring requires three ingredients, which you probably already have. You'll need:
Two cups of white sugar
1/4 cup lemon juice (or apple cider vinegar)
2 tbsp. water
If you want to add 1 tsp. Salt or honey, you may, but it's not necessary.
Making Your Sugar Wax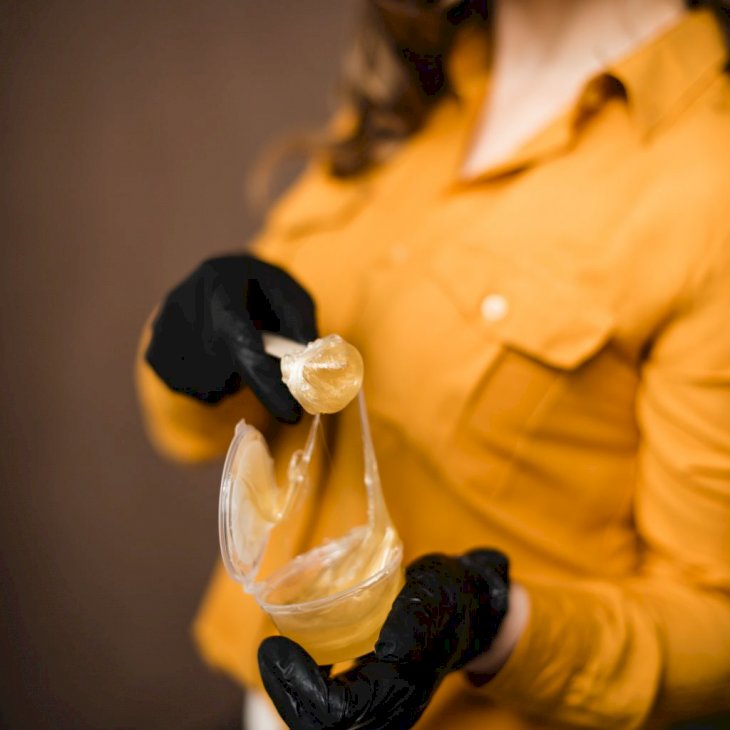 Photo by Kate Hliznitsova on Unsplash
Place a medium-sized pot with your ingredients over the stove at high heat. Once it begins to bubble, turn the heat down to medium and stir the mixture frequently to prevent burning.
Keep a close eye on your mixture because it can burn quickly when unattended. Continue to stir till the mixture goes a golden color (resembling honey). And then, remove the pot from the heat and switch the stove off.
The consistency of your wax at this point should be easily pourable, like warm syrup. Don't worry that it looks runnier than expected; it will start to thicken as it cools. After which, you can transfer it into a container.
Using Your Wax
Now that you've got wax, it's time to prep your skin for the process. Start by cleansing the skin with a gentle soap. It should be free of excess oil. For oily skin, wipe the area with witch hazel or rub on baby powder (or another powder that can help control the oil.)
Now, take your wax; you may use a wooden stick if you'd like to, but it's not necessary. The wax should be slightly warm (feel free to reheat in the microwave). Using your fingertips, smear the wax in the opposite direction of your hair growth.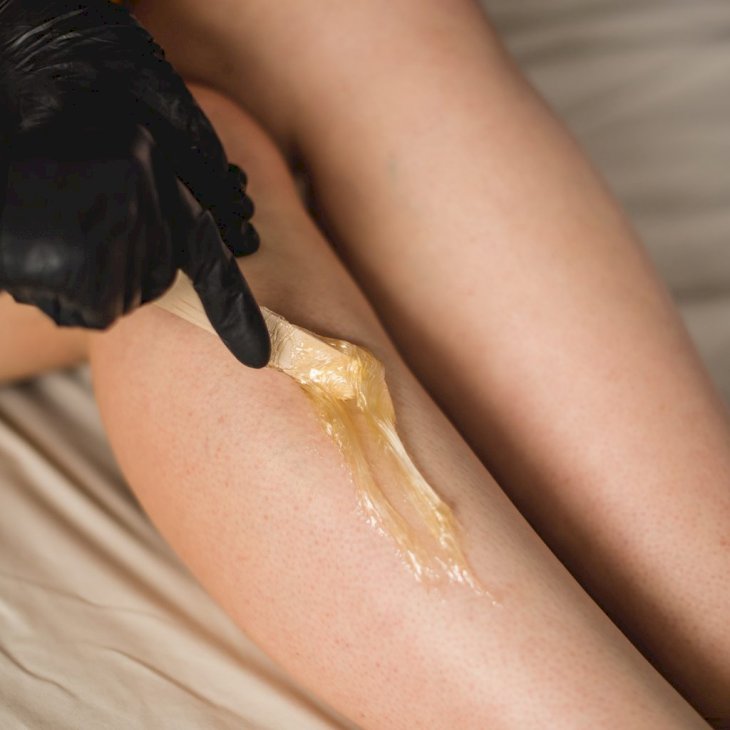 Photo by Kate Hliznitsova on Unsplash
Pull the skin taut and then pull the wax off quickly in the direction of the growth (opposite the direction you applied the wax.) This will minimize chances of ingrown hair and is promoted to grow back in the same direction instead of against.
Aftercare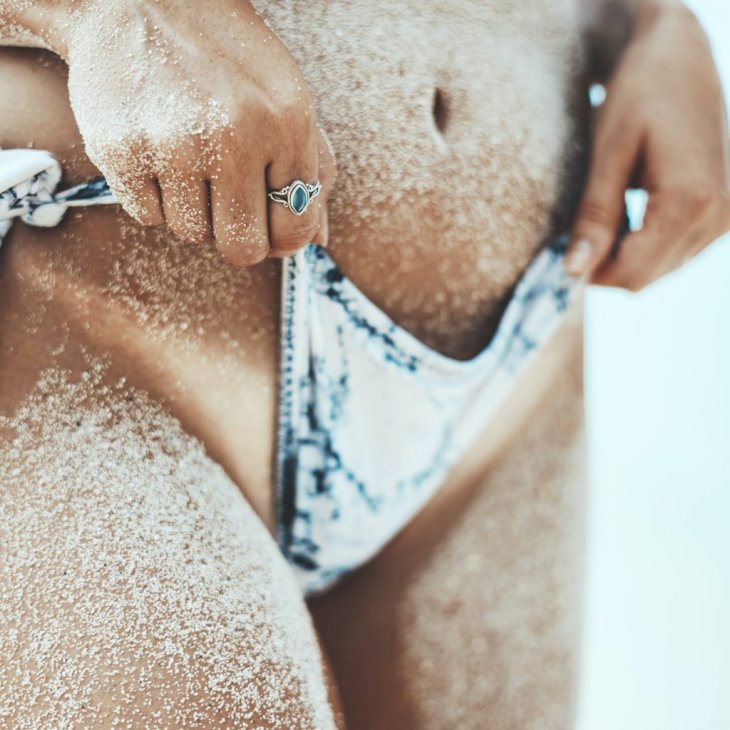 Photo by Marvin Meyer on Unsplash
A good aftercare regimen post waxing is important to avoid bumps and ingrown hairs and keep the skin as smooth as possible.
Clean off the residual sugar with warm water and a washcloth. Keep the area moisturized and clean and if you've waxed your bikini area, avoid working out, and hot baths as the area can be more sensitive to heat.