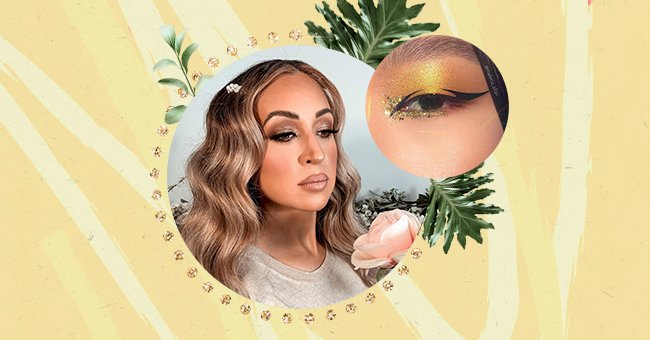 A Guide To Using A Golden Smokey Eye To Enhance Hazel & Brown Eyes
Each eye color has its own specific set of colors that makes the eye's color pop. Usually, one of the first things we learn when we begin doing our makeup correctly is which colors best suit our eye color.
Brown eyes have a wide range of colors to choose from as the eye color isn't bright. This means that colors like deep purples can make the eye pop while the same color gets lost on a blue eye.
You can also make brown eyes pop with bronzes and golds. Here is a guide into how you can make your brown eyes pop using gold and bronze eyeshadows.
Bold Bronze
Bronze makeup looks can take on a gold feel simply because it is a similar color, and it is also metallic. You can use bronze if you would prefer a deeper color, but you can also use it in conjunction with gold.
Bronze smokey eyes are incredibly versatile in that you can wear them with a heavy winged eyeliner or no eyeliner at all; the color pops by itself without needing the help of a liner. This means that a bronze look might be easier to achieve.
However, adding a liner to a bronze smokey eye will make the brown eye stand out even more as it adds a frame to the eye, which will draw people's attention straight to them. If you're looking for maximum definition, use a liner.
Gorgeous Gold
A gold smokey eye is more daring than a bronze smokey eye in that the shade is less forgiving. If you choose to go for a solid gold smokey eye, you need to be extremely precise about the placement of the color.
If you pack the color on too lightly, it's likely that it won't show up, but if you pack the color on too thick, you will look like a golden Tin Man from "The Wizard of Oz". It's a delicate balance that may take a few practices to nail down.
Whenever you're going in with gold eyeshadow, you should use black or brown eyeliner. The color on its own draws attention, but it is incredibly light and doesn't offer much definition to the eye. You can even go graphic with your eyeliner if you're looking for a super daring look.