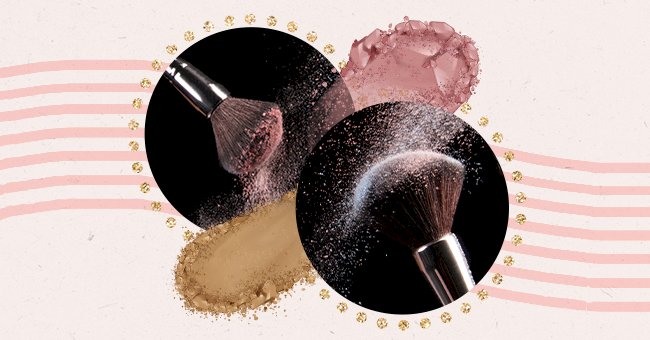 A Guide To Using Setting Powders
A little setting powder can completely change the look of your makeup. It makes it possible for your makeup to stay in place throughout the day and, above all, to reduce excess sebum.
In other words, thanks to the setting powder, you can unify and mattify your complexion. Nobody puts on makeup, hoping it doesn't last all day.
So it's only natural that we obsessively seek out products that last the longest, those that will stay during a working day, a night out, or in the sun. To extend the lifetime of your makeup, you need a setting powder.
All About Setting Powders
Setting powder, also called mattifying powder, is generally used on the face in places where a matte finish is desired. The setting powder comes in loose powder form and requires application with a brush or powder puff. If you have oily or combination skin, you may prefer this powder.
This is because setting powders can remove oil, often just where it is needed. They can help absorb excess oil on your skin and is excellent for keeping your foundation in place. You can also apply the setting powder after applying the concealer to help hold it in place. This helps brighten the underside of the eye and keep the concealer in place longer.
Composition Of Ideal Setting Powders
Talc or mineral-based powder is the best way to maintain the powder's oil absorption mechanisms. Ingredients like silica, mica, and cornstarch are great for creating a soft, texture-free look on the skin that is transparent and almost undetectable.
Interestingly, baby powder is also an inexpensive alternative. Mattifying powders are available in tons of shades or as a translucent veil, depending on the look you want. The colorless versions are universal for all skin tones, while the tinted versions warm-up or deepen the foundation.
How To Apply Setting Powder
Applying mattifying powder is quite an art. We always put it after the foundation. For dry to normal skin, an application to the T zone (nose + forehead + chin) is sufficient.
Powder your concealer, which tends to run into the fine lines under the eyes. Combination skin to oily people will have the possibility of applying the mattifying powder to the entire face to set the makeup while preventing shine.
You should use a soft, fluffy brush with a tapered tip to ensure even but specific application—a powder brush for a volatile, airy, and almost invisible rendering.
Using the sponge may create a clump of powder and show more. However, you must be careful to wash your brush regularly to avoid putting bacteria in the product.
Next, spin your brush in your powder and apply it in circular motions, paying attention to the areas on the sides of your nose and in your T-zone as these are the areas where the skin becomes oilier, and makeup can degrade the fastest.
On the entire face, you can use a large flat powder brush for a softer feel. You can also add a mattifying powder before the foundation and after. This will help keep your shine in check.