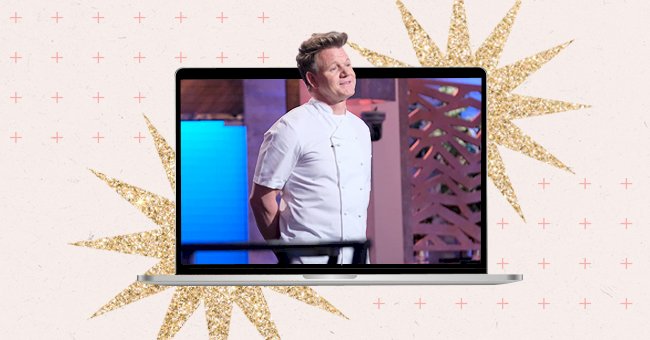 A List Of The Longest Running Reality TV Series
With 'Keeping Up With The Kardashians' ending this year after twenty seasons, it truly feels like the end of an era. The family has been in our living rooms for almost fifteen years. Which got us thinking, who else has been in our living rooms for that long?
We look forward to new seasons of all of our favorite reality TV shows without even thinking how many seasons have already been and gone. Many of these shows have grown up with us, and we didn't even realize.
So we decided to take a look at some of the longest-running reality TV shows of all time.
Cops
'Cops' is officially the longest-running TV series ever, starting in 1989 and still running today. The show's ever-changing cast has been a part of our lives for 32 years now, and there has never been a dull moment.
The Real World
One of the first reality shows of the '90s, 'The Real World' followed the lives of a group of young people living in the same city. Unlike we'd ever seen before, it was a reality show, but it caught our attention enough to still be on screen 29 years later.
Survivor
There's nothing quite like watching people battle for their lives while you're sitting on your cozy sofa eating popcorn, and 'Survivor' definitely cornered the market on that one, which might be the reason that the show is still running 21 years later.
Big Brother
Up until 'Big Brother' came out, reality TV was all about glimpsing the most exciting moments of people's lives. It was a look into the most exciting parts of their day. However, 'Big Brother' followed every detail of the cast's day, even when it was boring. Something must've been done right, though, because 21 years later, we still eagerly await the following season.
The Amazing Race
Gather the four most competitive people in your house and get them to watch 'The Amazing Race' together. Aside from the intrigue that you get from watching the actual show, you'll get a good giggle out of watching your family members get frustrated with the players in the show, which is why it is still on air 20 years after its initial release date.
American Idol
Reality TV was all about following the lives of already semi-famous people or following people who signed up for a competition that had no purpose besides the prize money at the end. However, 'American Idol' brought us a competition that's purpose was to find America's next singing star. Nineteen years and many spinoffs later, we are still glued to 'American Idol.'
The Bachelor
I don't think that I've ever met someone who didn't know what 'The Bachelor' was. In its 19 years on TV, the show has become wildly popular and has had many spinoffs. However, it has been rumored that the show will soon come to an end.
The Bachelorette
We couldn't mention 'The Bachelor' without mentioning its sister show and spinoff, 'The Bachelorette'. The show came out only a year after 'The Bachelor' and has had similar success. The franchise is popular among people of many different demographics.
Hell's Kitchen
The world's first reality TV show about a cooking competition took the television world by storm 16 years ago and hasn't stopped since. Gordon Ramsay's 'Hell's Kitchen' brought an entirely new world to reality TV, and fans cannot get enough.
America's Next Top Model
With TV shows like 'The Amazing Race' and 'American Idol' making competition reality TV exciting and fun, 'America's Next Top Model' was bound to be a resounding success and is still running 18 years later.
The Biggest Loser
Committing your life to be healthy and happy is something that everybody aspires to do, and with the airing of 'The Biggest Loser' 17 years ago, people were and still are being inspired by the contestants on the show.
Dancing With The Stars
Watching beautiful people dance beautiful dances is many people's favorite past times, but the convenience and ease with which people could now do this from their sofas instead of going out to see a show made 'Dancing With The Stars' the 16-year-sensation that it is.
Chopped
With the success of 'Hell's Kitchen,' we were bound to start seeing more and more cooking competitions, and 'Chopped' is one of them that has stood the test of time and run for twelve years and counting.
Keeping Up With The Kardashians
The show that inspired this whole article, 'Keeping Up With The Kardashians,' has been on our screens for twenty seasons and fourteen years with many spinoffs and all the drama that came with the family. However, season twenty is the final season of the show.
Say Yes To The Dress
Every woman that has dreamed of her wedding day since she was a little girl has watched this TV show. Watching all of the women in their beautiful gowns crying over how beautiful they feel is something that many women want to experience and why the show has lasted fourteen years.