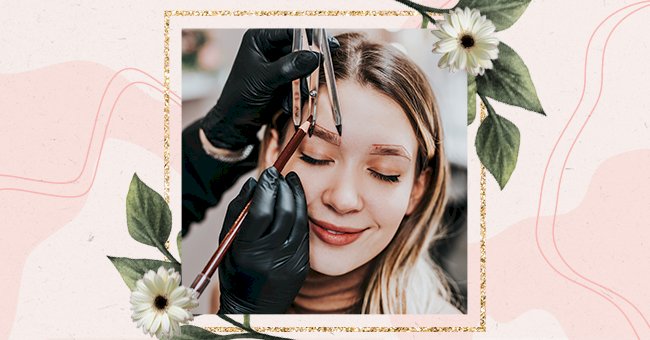 A Look At Eyebrow Mapping For Symmetrical Brows
Although Y2K style has made a comeback, those skinny eyebrows have not. Full and symmetrical eyebrows are all the hype right now, and TikTok users have introduced us to the perfect shaping technique.
Eyebrow mapping is all the rage right now, thanks to viral TikTok videos bringing the technique to light. Many eyebrow specialists have been using this technique to shape their client's brows for years, and it's amazing.
At first glance, eyebrow mapping may look intimidating and extremely technical, but anyone can learn how to. Read further if you are interested in learning about eyebrow mapping for symmetrical brows.
Different Eyebrow Shapes
Eyebrows are considered an important feature as they are very hard not to notice on your face. Although there are several eyebrow trends, they don't work on everyone because our faces need different things.
There are many factors to consider when shaping your eyebrows, such as hair color, face shape, and brow thickness. People's ideal eyebrow shapes should be different because our brows require unique care due to the factors mentioned.
However, trying to figure out which brow shape works for you can be impractical. Threading off eyebrows only to discover that the shape is not for you will require months of waiting for brows to grow back to try again.
Many women and men need a customized approach when it comes to their eyebrows. Eyebrow mapping allows for this custom eyebrow shaping option, and many beauty lovers can't stop raving about it on TikTok.
What Is Eyebrow Mapping?
Eyebrow mapping is a shaping technique used by brow artists to ensure that the arches are proportionate to the face. These artists make sure that all brow angles are even and flatter the client's face perfectly.
"It's performed mostly by brow artists and microblading artists on their clients to ensure precise angles and to find a brow shape that is flattering to the face shape."

Says Celebrity Brow Artist René de la Garza
Eyebrow mapping helps brow artists create a brow shape that is unique to the client's face. Brow artist René explains that one must consider proportion, evenness, makeup style, hair density, and growth pattern when eyebrow mapping.
There are many eyebrow mapping techniques with differing difficulty levels, but they all follow the same method. One must locate the highest arch point, the ideal front point, and the end of the brow tail to determine their ideal shape.
How To Map Your Brows
Thankfully, eyebrow mapping does not need any fancy equipment, so it is easy to do at home. All you need is an eyebrow pencil, powder, concealer, or highlighting pencil to get to eyebrow mapping.
Locating the ideal points of your eyebrows may be one of the trickier steps for this technique. Experts recommend using your nose and eyes to find the ideal points for your custom symmetrical eyebrow shape.
"The inner brow should start straight up from the nasal bridge. The second point should be the highest point (arch) of the brow and should come up from the side of the nose and through the pupil. The third point should come from the outer edge of the nose and along the side of the eye."

Says René de la Garza
The dot method, which is the easiest for beginners, requires you to draw a dot at each of these points. Once that is done, you can connect the dots to create the shape blueprint that you'll follow for the perfect brows.