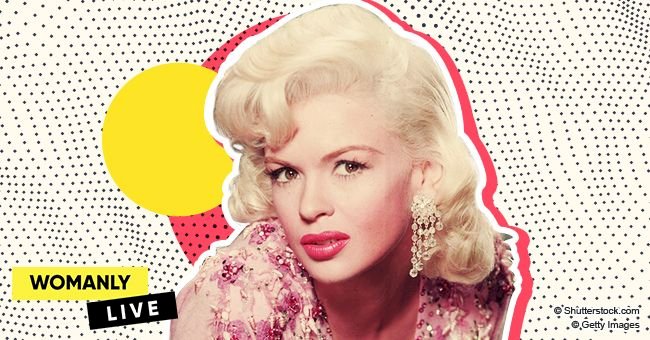 A Look At Jayne Mansfield's Unconventional Approach To Building A Career In Hollywood
Actress Jayne Mansfield made a name for herself as one of the most popular sex symbols in Hollywood in the late 50s and early 60s. Unfortunately, her life was cut short in a tragic car accident.
Though her career was only a little more than a decade long, she left a tangible impact on Hollywood. More than 50 years since she passed, the star mother of five children (including actress Mariska Hargitay) is still remembered for her unconventional and unapologetic career.
The Beginning
Jayne had always dreamed of being an actress. However, when she married Paul Mansfield in 1950 at the tender age of 17 and had her first child shortly after, the dream began to fade.
Unwilling to give up on her dream, Mansfield moved to Los Angeles in 1951 to attend a summer session at UCLA. While in LA, she entered the Miss California contest, but later dropped out.
She then joined her husband at the University of Texas in Austin. During this time, Mariska was again drawn to drama and began acting in local plays including a production of Arthur Miller's "Death of a Salesman." With her love for acting reignited, Mansfield convinced her husband to move to Los Angeles in 1954 to pursue her dream of becoming a movie star.
First Year In Hollywood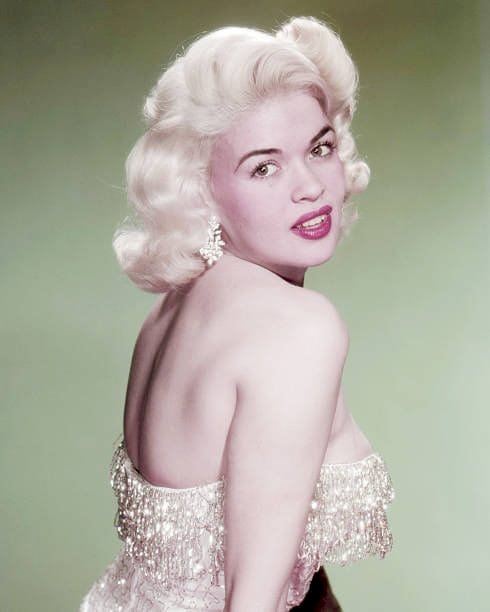 Getty Images
Unfortunately, her first year in Hollywood was far from successful. Mansfield first tried her hand at modeling but was deemed "too sexy" for commercial ads and was even cropped out of an advertisement for General Electric.
Later that year, Mansfield landed her first break by being allowed to audition with both Paramount and Warner Brothers studios. However, she was unable to land a contract with either company.
She realized her competition in the industry was Marilyn Monroe. As a result, Mansfield decided to dye her hair platinum blonde.
Become A Playmate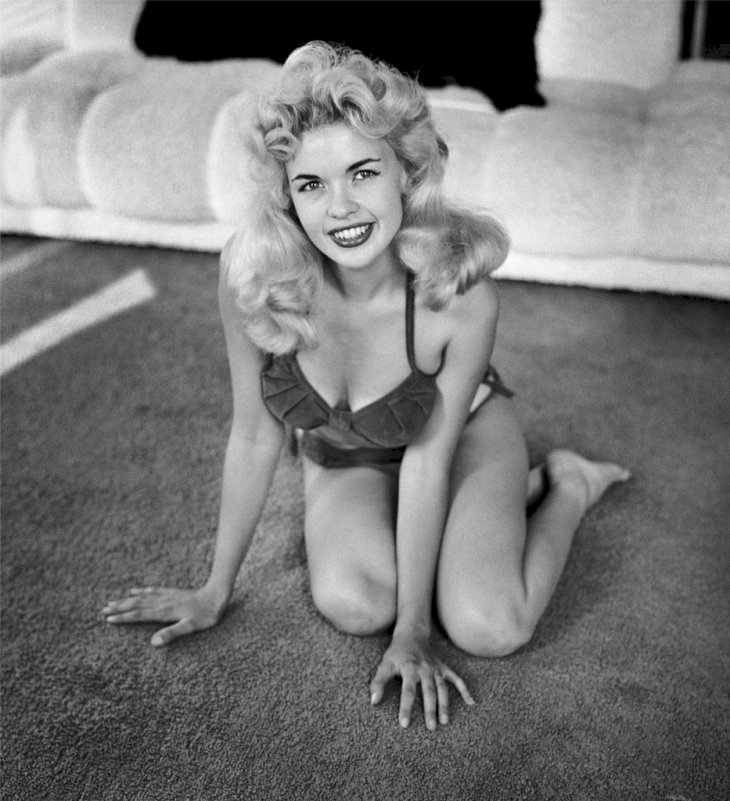 Getty Images
In 1953, Hugh Hefner launched the infamous Playboy Magazine. A year later, Mansfield would be featured on the cover.
Her provocative pose gained her massive industry attention. It also earned her the spot as "Playmate of the Month" in 1955. Thus, Jayne Mansfield found herself in the same category as Marilyn Monroe, and Bettie Page.
Divorced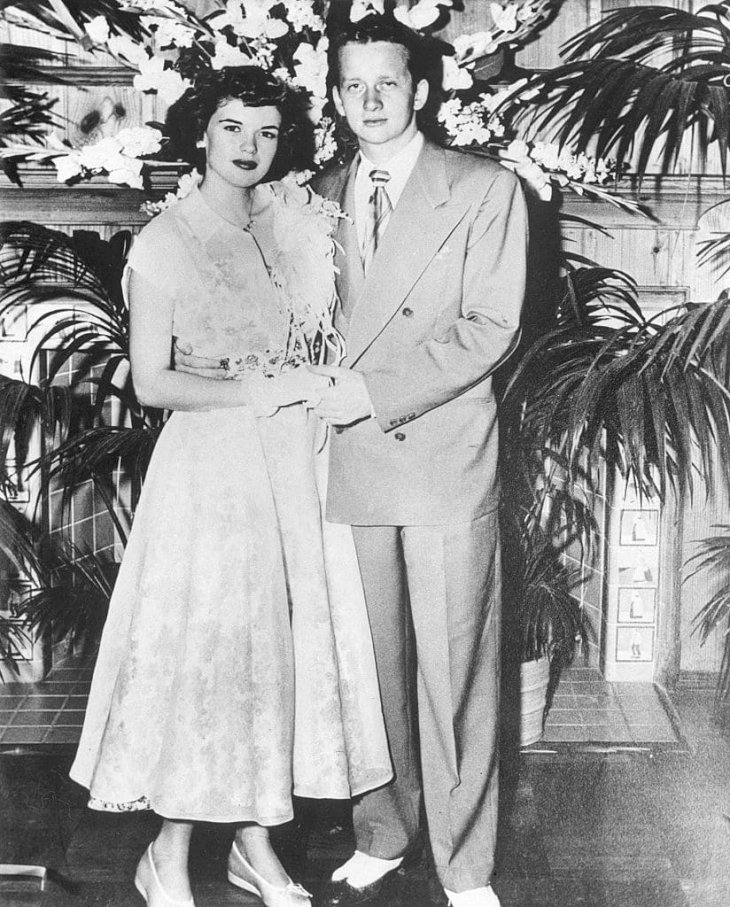 Getty Images
Unfortunately, her husband did not share the same dream for fame. The sudden influx of attention put a strain on their marriage.
Finally, in 1955, the two divorced. Paul returned to Dallas, Texas while Mansfield remained in LA with their young daughter.
Marketing Her Career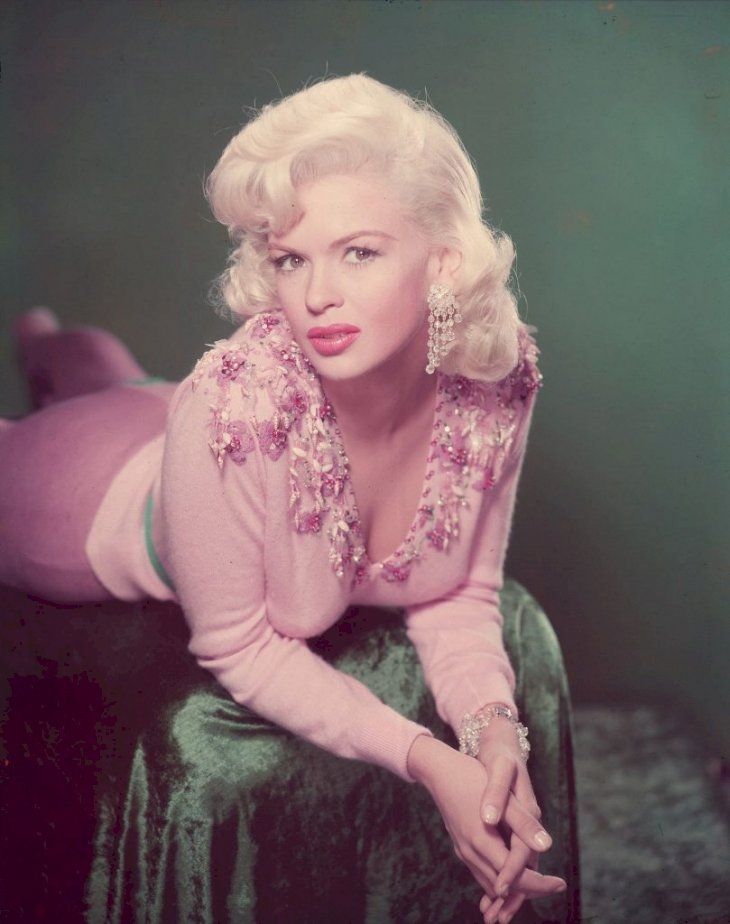 Getty Images
When it came to ensuring she stayed in the limelight, Jayne Mansfield was somewhat a genius. She took an unconventional but effective path to keep the spotlight firmly on her.
"I like being a pin-up girl, there's nothing wrong with it."
Mansfield used her marketing skills to push her new pinup image. She transformed herself into a blonde bombshell complete with pink as her signature color. She even went as far as buying a pink Cadillac to drive.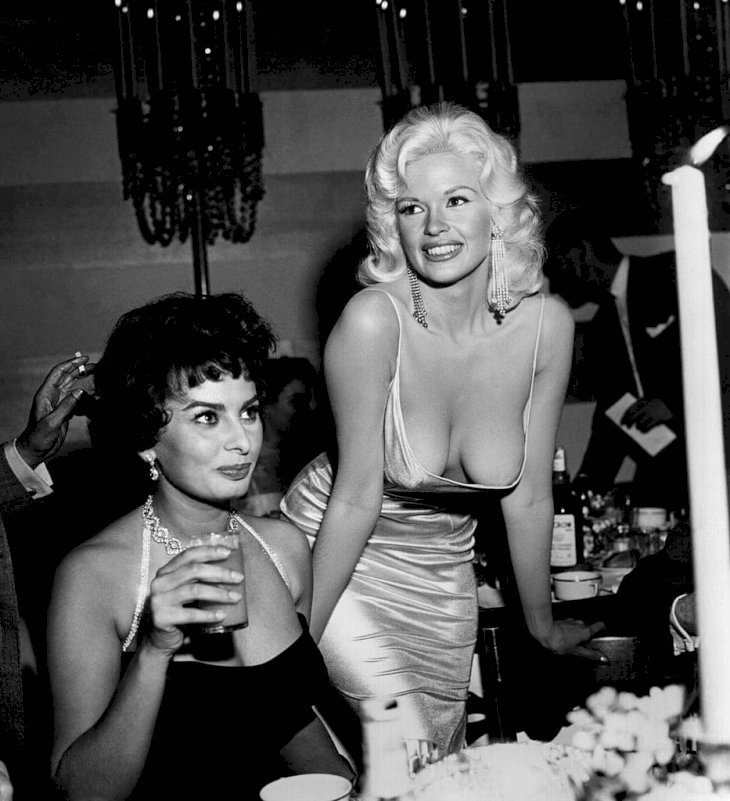 Getty Images
She also became notorious for staging publicity stunts. Using photobombing and wardrobe malfunctions, she gained massive press coverage. One of her most infamous moments was when she crashed a Sophia Loren photo-op.
"We are amused when Miss Mansfield strains to pull in her stomach to fill out her bikini better. But we get angry when career-seeking women, shady ladies, and certain starlets and actresses … use every opportunity to display their anatomy unasked."
Her Initial Break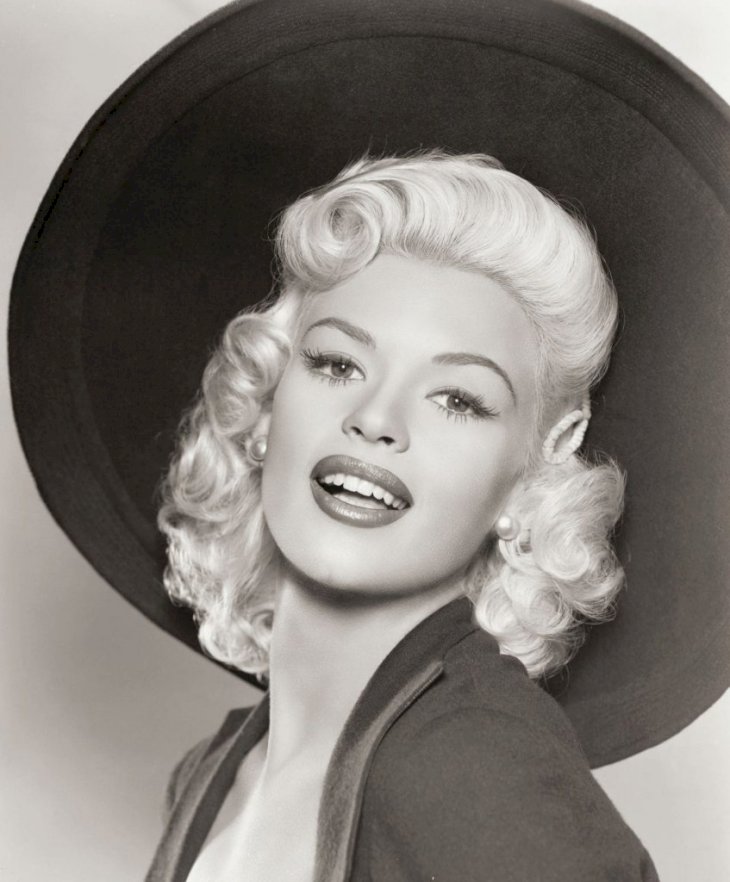 Getty Images
Her controversial tactics paid off in 1955 when she landed her first acting role in the movie "Female Jungle." While it was only a low-budget noir film it garnered her the exposure she needed to officially launch her career.
Following the film, her manager negotiated a seven-year contract with Warner Bros. This helped the star land minor roles in films like "Pete Kelly's Blues," "Illegal," and "Hell on Frisco Bay."
Broadway Breakthrough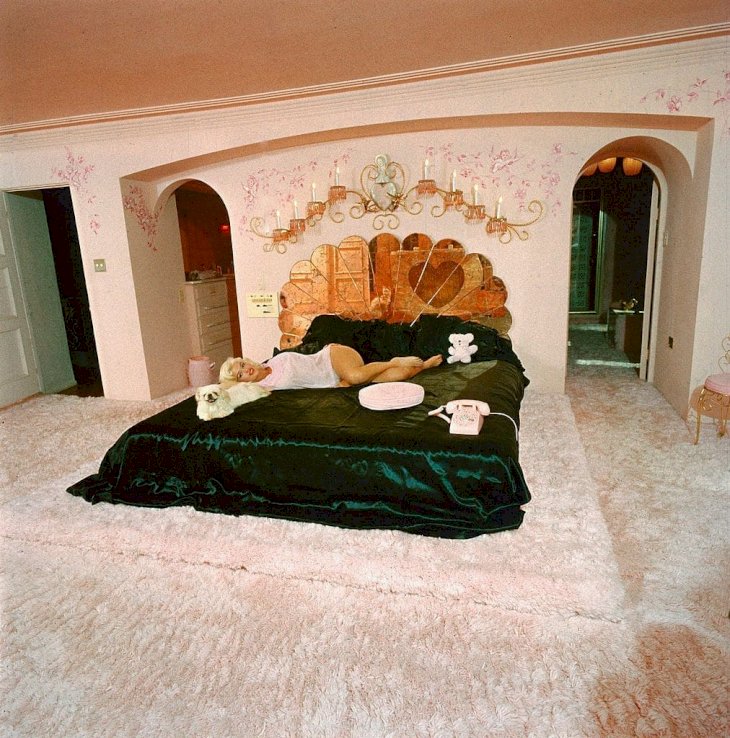 Getty Images
Then in late 1955, Mansfield landed the role of Rita Marlowe in the Broadway production of "Will Success Spoil Rock Hunter?" Unfortunately, after accepting the role, she was dropped from her contract with Warner Bros.
Thus when the show ended and she returned to Hollywood in 1956, she had no studio contract to fall back on. However, 20th Century Fox quickly signed her on with a six-year contract.
Breakout Role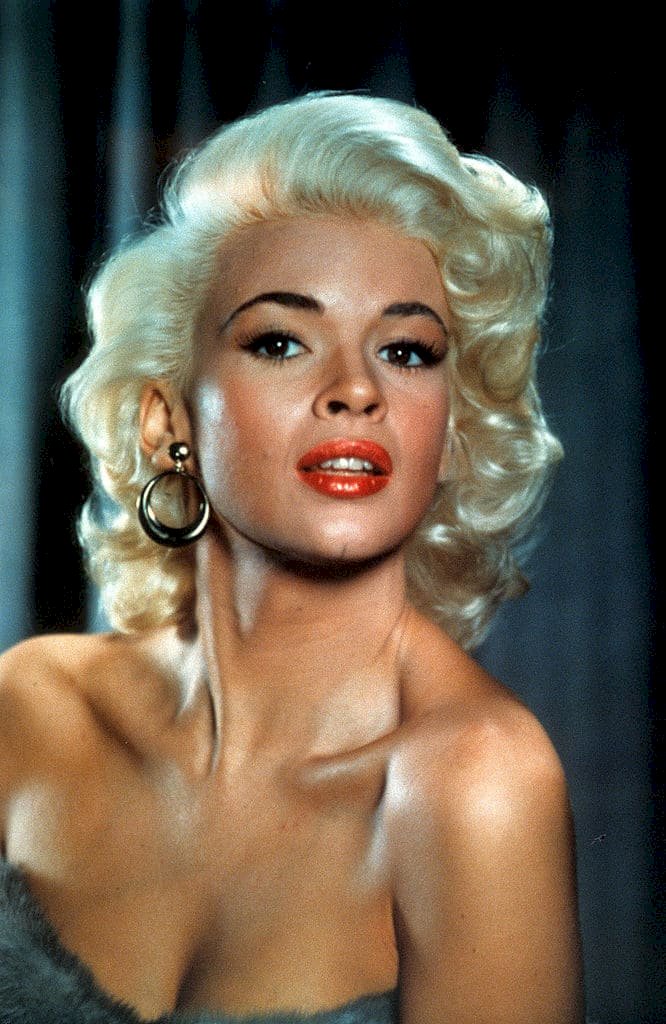 Getty Images
Her hard work over the years paid off when she landed her first starring role in Fox's musical comedy, "The Girl Can't Help It." It was a massive success with critics and box offices and even earned more than Marilyn Monroe's debut film, "Gentlemen Prefer Blondes."
The film bagged Mansfield the Golden Globe for Best New Star of the Year. The success of the film made Fox pay more attention to her and they decided to market her as the "Marilyn Monroe King-Size."
Officially A Star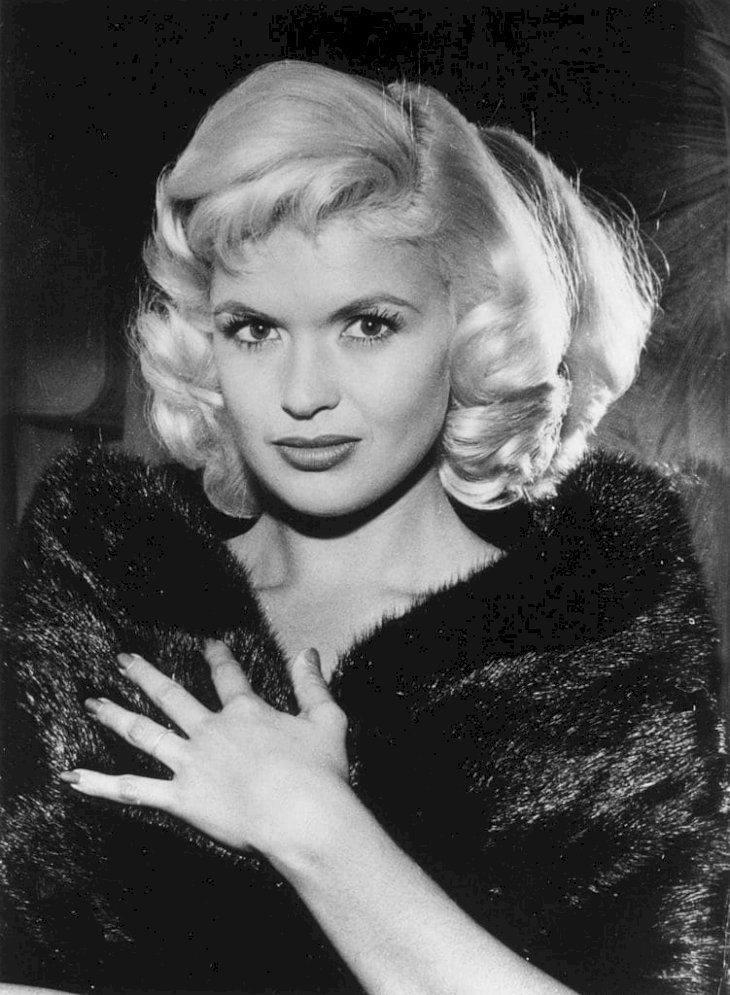 Getty Images
Her career continued to grow. She was officially considered a leading lady in films and starred in the 1957 film adaptation of her Broadway show, "Will Success Spoil Rock Hunter?"
She also landed leading roles in "The Wayward Bus," "Kiss Them For Me," and "The Burglar." She also continued her own photobombing antics. One particularly popular photo from the time was when photographers cause Sophia Loren side-eyeing her for wearing an extremely revealing dress.
More Than Just Her Looks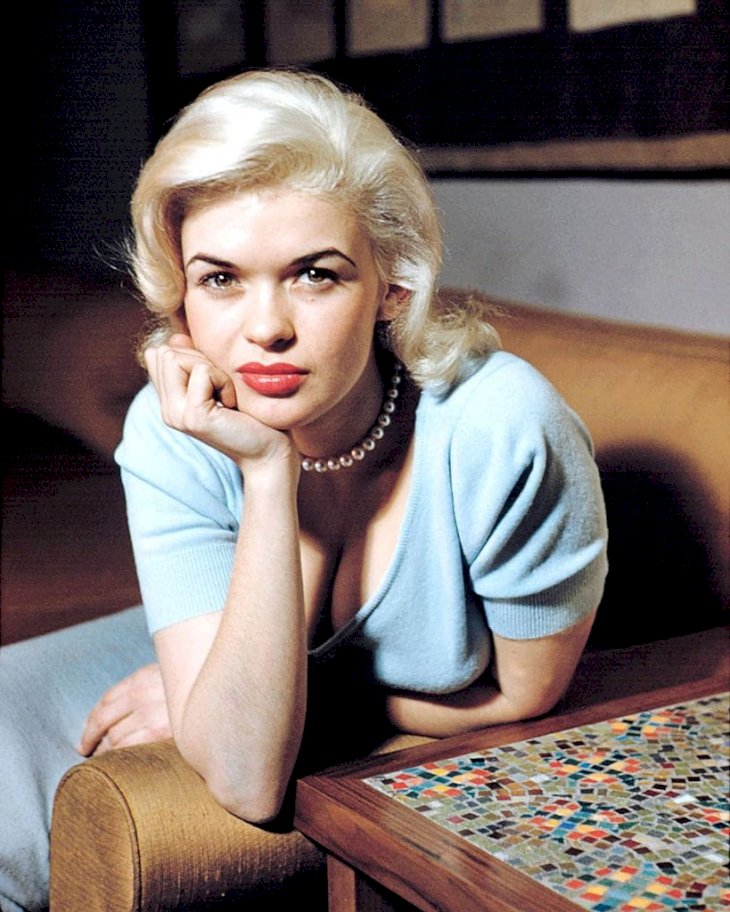 Getty Images
Her scandalous dressing and looks might have been her means to success but they weren't the only things Mansfield had going for her. In fact, she was reportedly a premier student growing up.
The actress had studied voice and violin when she was a child. She also reportedly had an IQ of 149. No wonder, she could turn Hollywood into her own playground and build a career for herself from nothing.
Slowing Down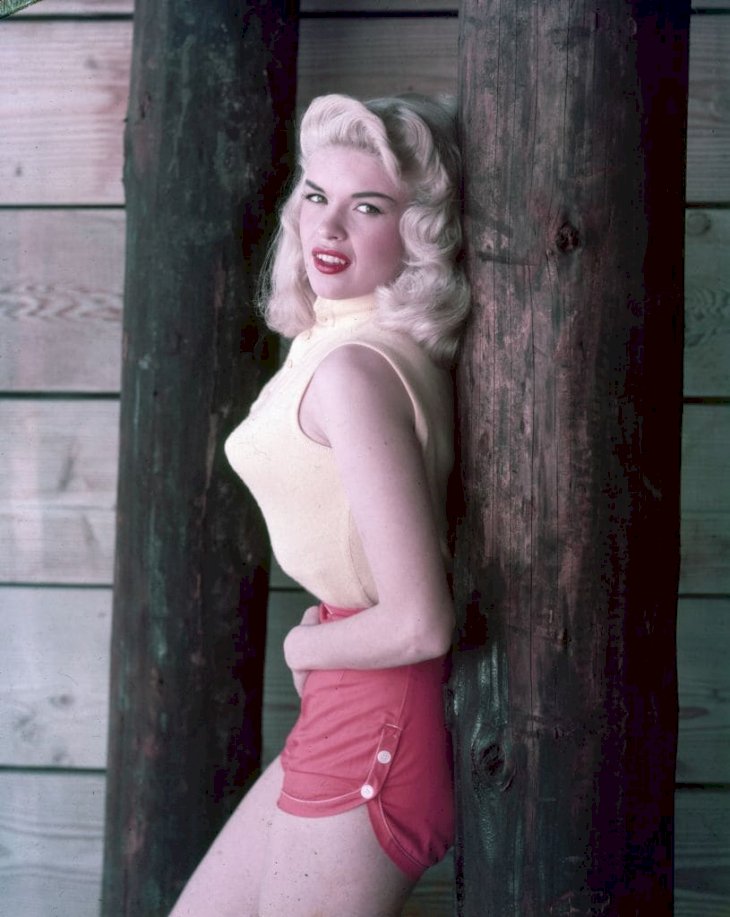 Getty Images
However, by 1959, the public became suspicious of Mansfield's publicity stunts. They noticed that she had one too many wardrobe malfunctions.
[Mansfield] "suffered so many on-stage strap and zipper mishaps that nudity was, for her, a professional hazard,"
Around the same time, Fox stopped pushing pinup stars and Mansfield's career began to slump. She was loaned to English and Italian studios and appeared in "The Challenge" and "Playgirl After Dark." Unfortunately, they were not particularly successful.
More Setbacks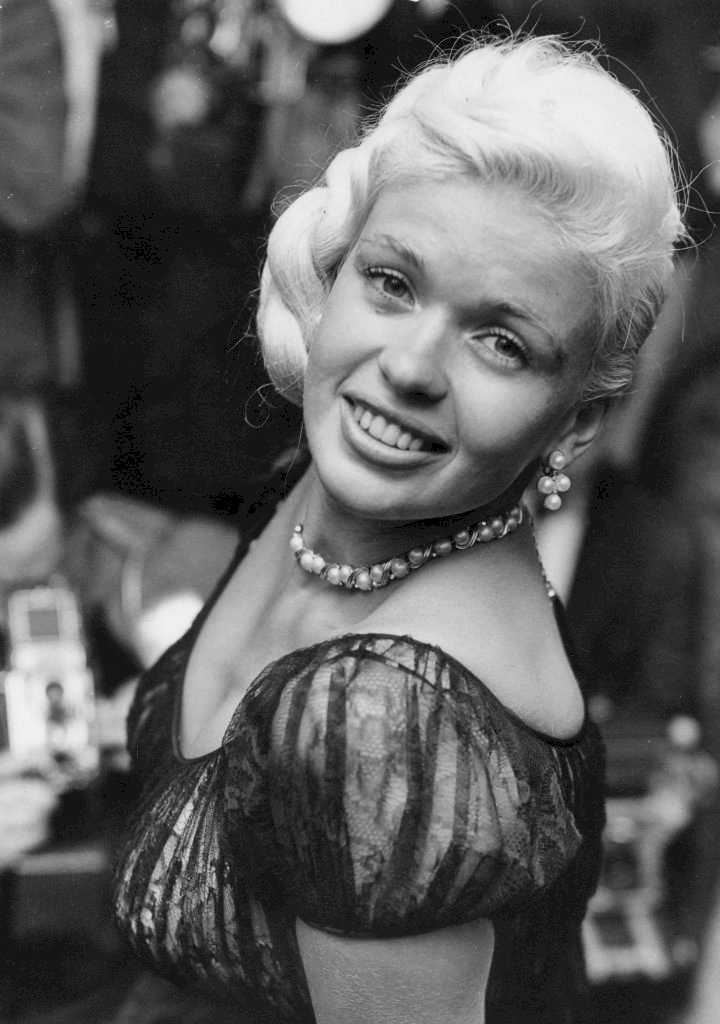 Getty Images
Still in the midst of a down turning career, Mansfield ran into more issues in 1961. She faced her first film censorship when her movie "Too Hot to Handle" was delayed.
The film was deemed scandalous due to a mesh dress she wore in the movie that made her appear nude. A year later she was hit with another major setback when her contract with 20th Century Fox ended and the studio chose not to resign her.
Success Overseas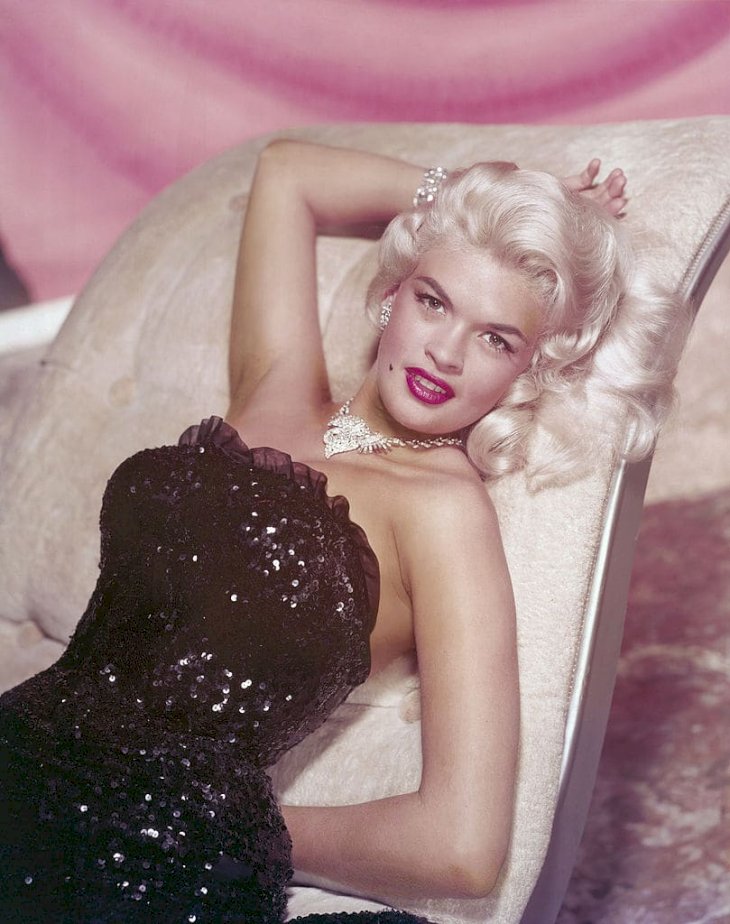 Getty Images
Realizing her career in Hollywood was drawing to a close, Mansfield turned her attention to opportunities overseas. She starred in German, Italian, and English films throughout the '60s.
She starred in the Italian "Panic Button" in 1962. Here she met the Italian producer Enrico Bomba and the pair would later start a very public affair.
Other Gigs & More Censorship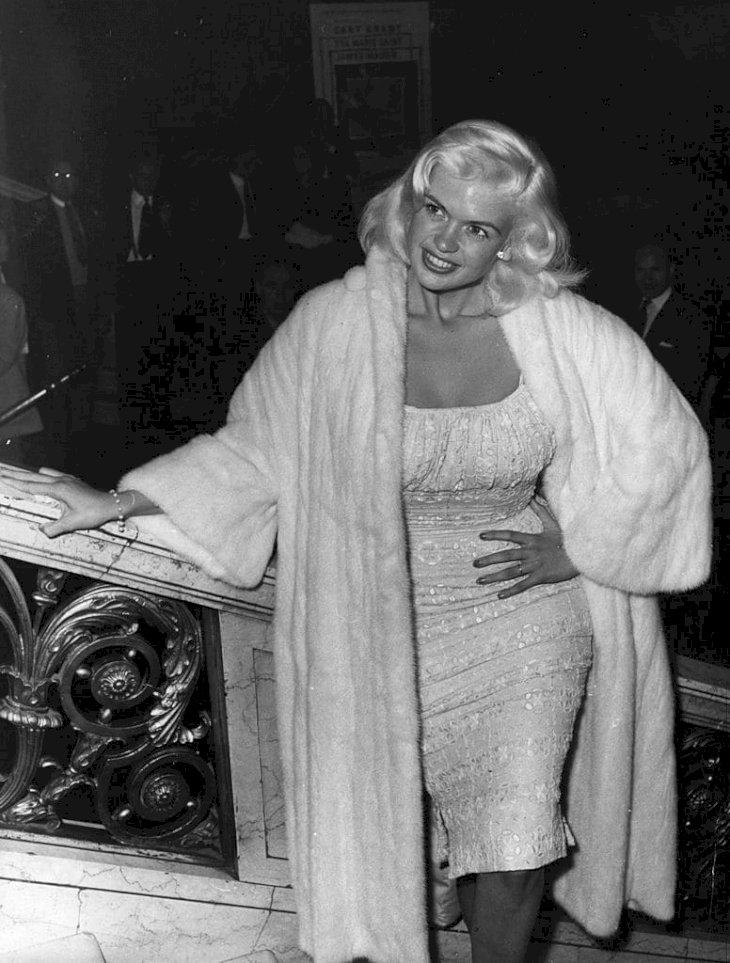 Getty Images
By 1963, acting was no longer Mansfield's main concern. Instead, she used her fame to draw crowds to nightclubs where she would hosts shows across the country.
In the same year, her film "Promises! Promises!" made Mansfield the first well-known American star to appear nude on screen. Unfortunately, the scene was deemed explicit and censored worldwide.
After taking a break to have her fifth child, Mansfield turned to the theater. She appeared in a production of "Gentlemen Prefer Blondes" at the Westbury.
The End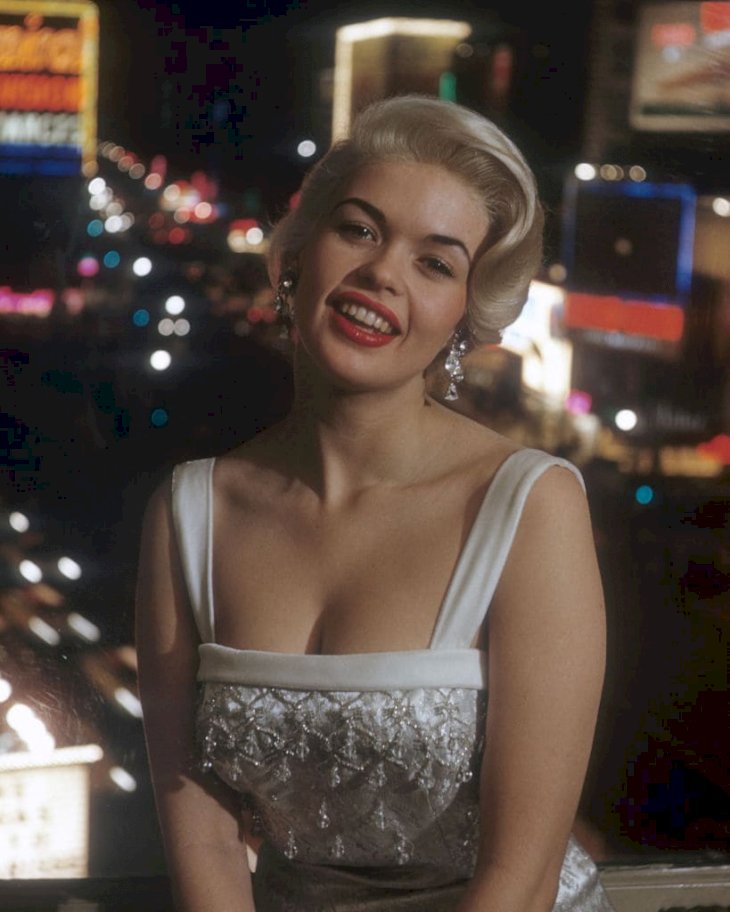 Getty Images
Unfortunately, her career came to a halt when tragedy struck in 1967. The actress was killed in a car accident with a tractor-trailer.
She had been driving from a nightclub appearance in Mississippi to New Orleans for a shoot the following day. Mansfield along with her boyfriend Sam Brody, and their driver, Ronnie Harrison, were killed instantly. However, three of her children, who were asleep in the backseat, were unharmed.