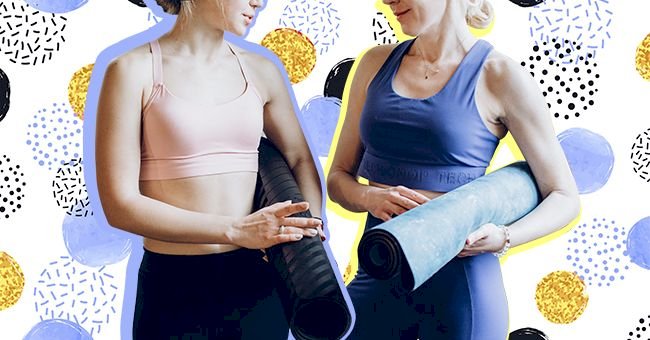 A Look At The Most Popular Yoga Trends For 2020
Yoga has become very popular among people for the past few years. Trends in the yoga community change from day to day.
This has made the art of yoga more exciting. Have a look at the most popular yoga trends you can follow in 2020.
1. Yoga With Family
We have less quality time to spend with our families because of the hustle-bustle of modern lives. Doing yoga with family is a good way of staying fit and having a good family time simultaneously.
Practicing yoga together makes relations healthy. Through yoga sessions, all family members can meet at one time and have a good time together.
2. Broga For Brothers
Broga is quite popular these days. Enjoy yoga with your male friends. As the name signifies, Broga is primarily for men.
Broga is a combination of muscle toning, cardio, and stress-reducing. Broga is a complete package for your mind, body, and soul. If you're already practicing yoga, this exercise will give a boost to your regular yoga.
3. Chair Yoga
The chair Yoga trend should be added on everyone's list. Sitting on a chair for hours is quite exhausting. The chair yoga trend can help relieve back pain.
You don't need a special chair to try this trend. You can do this yoga on any chair you have.
4. Karaoke Yoga
Karaoke Yoga is another popular yoga trend this year. Yoga has always been considered a peaceful way of exercise but now people have started doing yoga with music and fun.
Karaoke yoga is a way to connect with other people. In karaoke yoga classes, people sing and dance together, which makes them feel connected.
5. Toega For Toes
Toega has come to the list of new trends for 2020. As the name says, this yoga is mainly for your toes. If you wear shoes for long, it can hurt your toes.
Toega can release pain from your toes quickly. Doing this pose regularly for 10 to 20 minutes will enhance your flexibility. You can do a child's toes and push up exercise for toes.
6. Virtual Yoga
Virtual yoga is the best yoga for people who don't want to join any classes. They can choose a Virtual Yoga class for themselves.
In a Virtual Yoga class, a plan is prepared only for you. You don't need to compete with others. You can also choose your time for yoga according to your schedule.