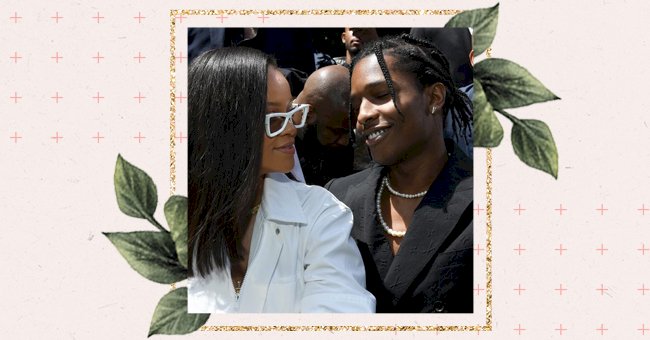 A Timeline Of A$AP Rocky And Rihanna's Relationship
Of all celebs, Rihanna might be the biggest enigma. She seems like an open book in interviews, but then details about her life emerge that nobody would have suspected, and it's like we are meeting her for the first time.
She has recently been linked to rapper A$AP Rocky, and there have been very few details in the media about their relationship. There are still some people who are not sure that the pair are romantically involved at all.
We decided to take a look at their relationship timeline to see if we could make heads or tails of the couple.
2012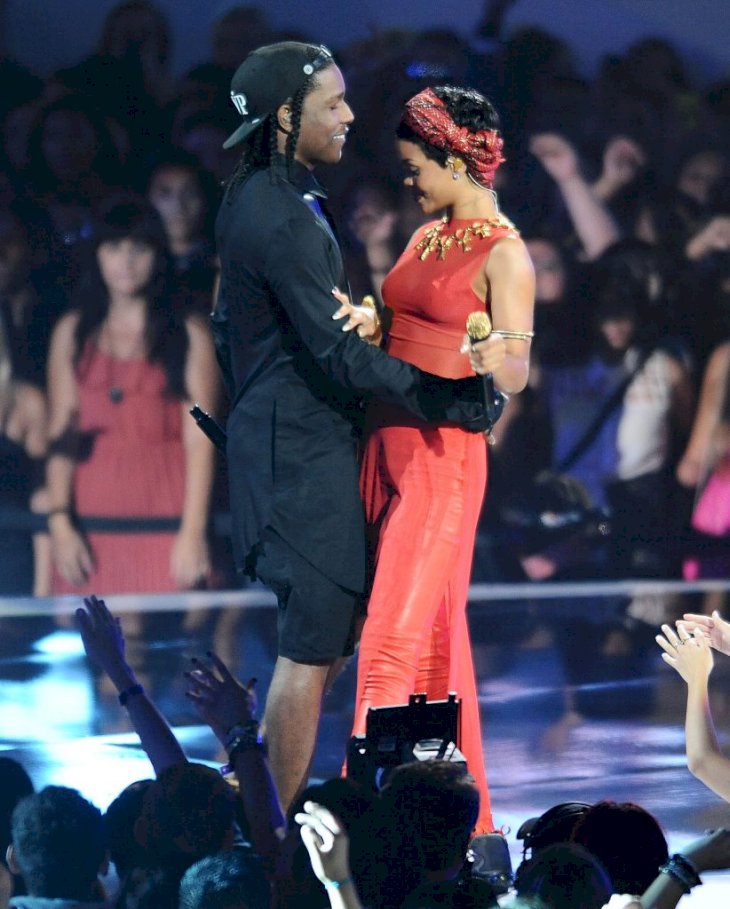 LOS ANGELES, CA - SEPTEMBER 06: ASAP Rocky and Rihanna perform at the 2012 MTV Video Music Awards at Staples Center on September 6, 2012 in Los Angeles, California. (Photo by Jason LaVeris/FilmMagic)
Rihanna and A$AP Rocky first met in 2021 when they collaborated on a song for Rihanna's 'Talk That Talk' album. The song was a huge success, and many people are still listening to it today.
However, at the time, there were no rumors that the two might be romantically linked, even though the song was one of a sexual nature. The pair had a successful working relationship, but it seems that it ended there.
2013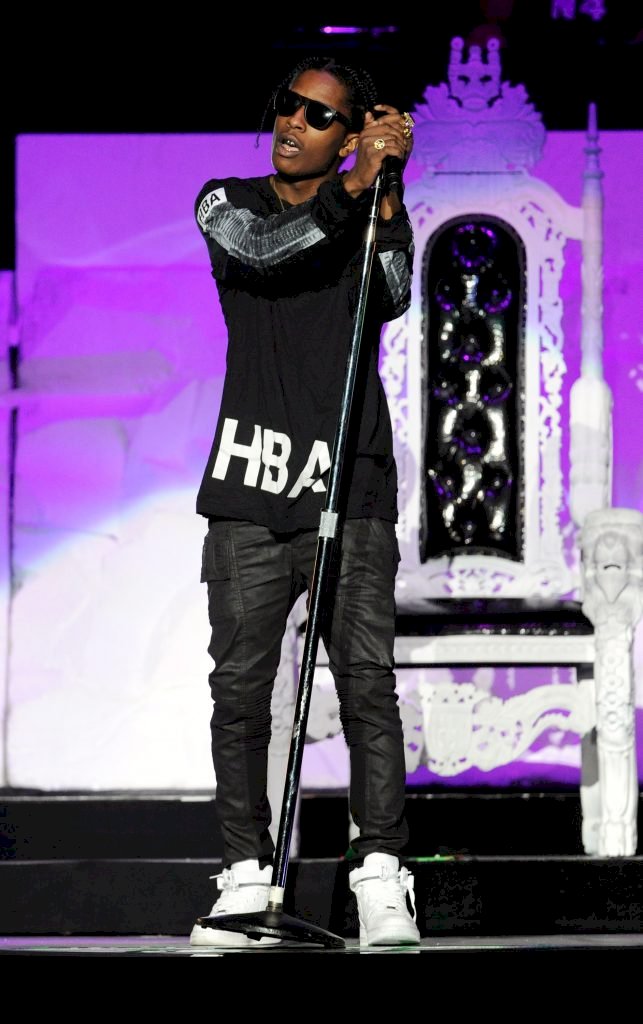 LAS VEGAS, NV - APRIL 12: Recording artist A$AP Rocky performs at the Mandalay Bay Events Center on April 12, 2013 in Las Vegas, Nevada. (Photo by David Becker/Getty Images)
In 2013, Rihanna went on tour for her album and invited A$AP Rocky to join her to perform their song on stage together during the tour. A$AP accepted, and the two went on tour together.
While their performances of the song were steamy on stage, there were still no dating rumors at the time, and it seemed that there was an understanding that while they had chemistry, their relationship was strictly professional.
2018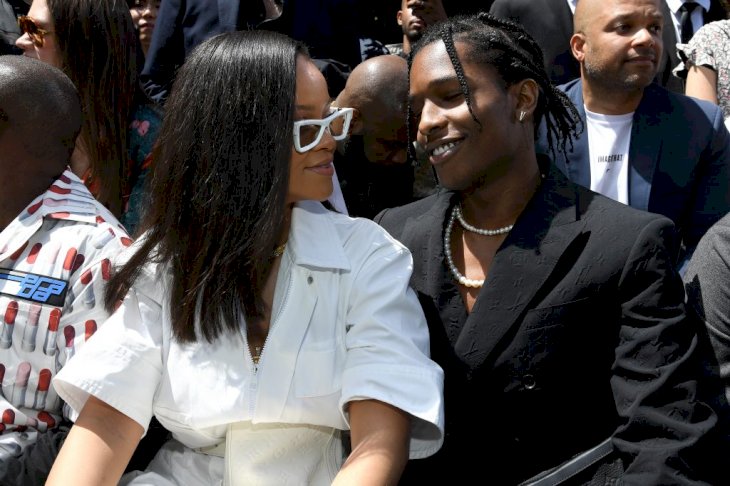 PARIS, FRANCE - JUNE 21: Rihanna and A$AP Rocky attend the Louis Vuitton Menswear Spring/Summer 2019 show as part of Paris Fashion Week on June 21, 2018 in Paris, France. (Photo by Pascal Le Segretain/Getty Images)
In 2018, we started to see Rihanna and A$AP in a different light when they were seen at a Louis Vuitton fashion show together in June. The pair seemed very cozy and looked like they were well on the way to becoming an official couple.
Several months later, Rihanna invites A$AP to her annual diamond ball, and he attends. He seems ecstatic to be in attendance, and the dating rumors become even more rampant after people see the photos.
2019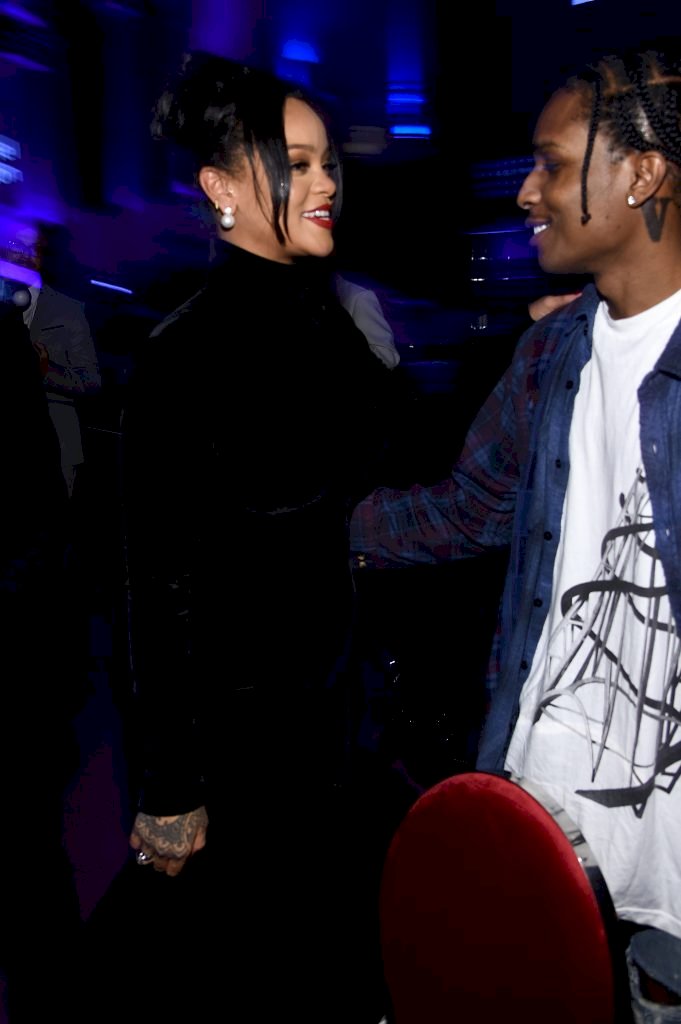 NEW YORK, NEW YORK - SEPTEMBER 12: Rihanna (L) and A$AP Rocky attend Rihanna's 5th Annual Diamond Ball Benefitting The Clara Lionel Foundation at Cipriani Wall Street on September 12, 2019 in New York City. (Photo by Dimitrios Kambouris/Getty Images for Diamond Ball)
In 2019, A$AP once again attended Rihanna's diamond ball after dating rumors died down a little. However, seeing him there sparked the rumors up again, and this time, they were not going anywhere.
In December of 2019, the pair had fans convinced that they were an item when they attended the British Fashion Awards in London together. They posed for photos together and looked incredible.
2020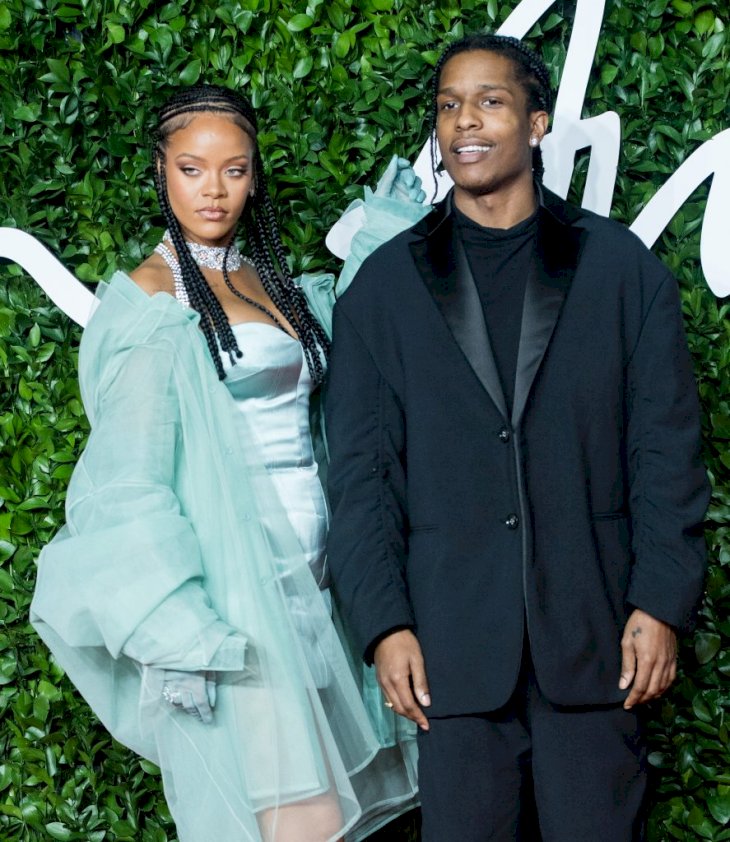 LONDON, ENGLAND - DECEMBER 02: Rihanna and ASAP Rocky arrive at The Fashion Awards 2019 held at Royal Albert Hall on December 02, 2019 in London, England. (Photo by Samir Hussein/WireImage)
In 2020, Rihanna officially called things off with her boyfriend, who not many people even knew about. This is when the dating rumors really started to take flight on the internet, with millions of people speculating on the relationship.
However, a source close to the couple confirmed that their relationship was casual. Their relationship progressed quite quickly tough, and by December of 2020, the pair spent the Christmas period together in Rihanna's hometown of Barbados.
2021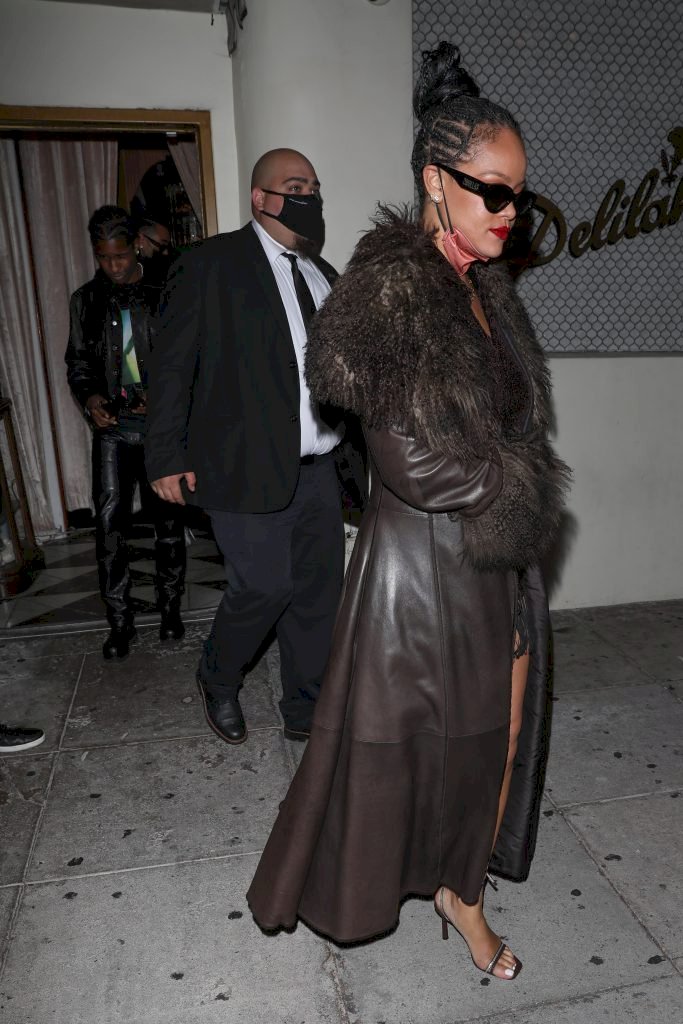 LOS ANGELES CA - APRIL 12: ASAP Rocky and Rihanna are seen leaving Delilah on April 12, 2021 in Los Angeles, California. (Photo by 007/Photographer Group/MEGA/GC Images)
This year, the couple has been linked more than ever, supporting each other's businesses on social media and being seen on dates together. The couple had not confirmed or denied any dating rumors.
However, recently A$AP Rocky confirmed their relationship telling an interviewer that Rihanna was the love of his life. We hope to see the couple posting much more about their relationship soon.