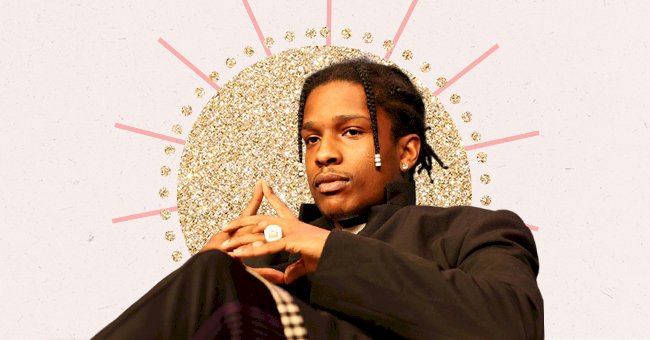 A$AP Rocky Plans To Release Documentary About 2019 Arrest In Sweden
It has been almost two years since A$AP Rocky was arrested in Sweden, and he's finally speaking out. The Harlem-born rapper will detail his experience in a Stockholm jail in a 105-minute documentary.
When people hear the name A$AP Rocky they often think of fashion and hip-hop. Unlike many of his peers, the Harlem rapper's reputation was not synonymous with violence, making what happened in 2019 a shock.
A$AP Rocky visited Stockholm, Sweden, a city he claimed to once love and ended up in a holding cell for a month. Now, almost two years later, Rocky is ready to share more about his experience in a documentary.
A$AP Rocky's Arrest
In the summer of 2019, A$AP Rocky and his crew traveled to Stockholm, Sweden, for work. Rocky, whose real name is Rakim Mayers, and his entourage were followed and harassed by strangers during the trip.
After a while of being followed and harassed, A$AP Rocky and his crew engaged in a street fight with the men. Unfortunately, this altercation resulted in an arrest that would lead to over a month of jail time for the rapper.
While A$AP Rocky was detained, he stayed in a single holding cell most of the time. Despite pleading not guilty since he acted in self-defense, A$AP Rocky still got charged with assault.
After being charged, the rapper had to pay a $1 270 fine for damages to the victim but was thankfully freed. The rapper could have spent up to two years detained in Sweden for the charges he faced.
Free Rocky
Public outrage broke out on the internet soon after A$AP Rocky's arrest, thanks to the awareness he created. As the news broke, A$AP took control of the narrative and explained that he was being followed and harassed.
The rapper shared video footage of the incident to corroborate his story before officials took him into custody. Members of the A$AP Mob crew alleged that the rapper was being held in solitary confinement, which sent waves through the internet.
Celebrity friends and fans spoke out on the event even more, with plenty claiming never to visit Sweden again. Kanye West even urged former president Donald Trump to get involved with the case, which he allegedly did.
A group of people even started a petition to free the rapper from the 'inhumane' jail conditions. The petition gained 317 000 petitions within a few hours and skyrocketed when sources claimed his cell was like a toilet.
Sharing His Experience
A$AP Rocky thanked fans and his peers for their support while he was in jail before but is starting to share details now. He even revealed how dark the period was for him in a recent GQ interview.
"You can get lost, and you feel soulless. Like, you feel low, bro."

Says A$AP Rocky
A$AP Rocky's story will finally unfold at the Tribeca Film Festival on June 13 as the documentary entitled 'Stockholm Syndrome.' The 105-minute film is directed by The Architects and will feature input from some of his peers.
The documentary film will follow A$AP Rocky's rise to fame and the catastrophic events that followed. Fans can look forward to animation, interviews, archival footage, and concert footage in the upcoming film.