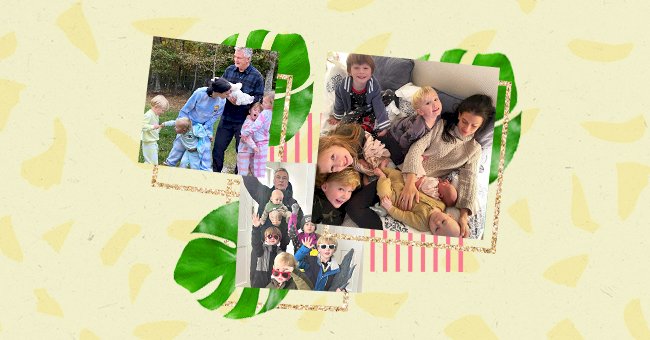 Alec and Hilaria Baldwin Welcome 6th Baby
It seems that Alec and Hilaria Baldwin have welcomed a sixth baby into their family. Hilaria announced the baby's arrival via Instagram on Monday, simply captioning the photograph "7".
The new baby's arrival comes just five months after their youngest son, Eduardo, was born. This fact has some fans speculating about who may have carried the seventh member of the Baldwin family.
In an Instagram video posted four days before the announcement, Hilaria does not look pregnant but rather tight and toned. The sixth baby is a girl named Lucia.
On Monday, Hilaria Baldwin posted the photo onto her Instagram page. It shows her laying on a bed holding two babies, with her other children surrounding them. She credited Alec as the photographer, which is why we cannot see him in the photo. It has been confirmed that they welcomed this child via surrogate.
Hilaria then turned off the ability to comment on the post, but the same photo that Alec retweeted to his Instagram page, has a slew of comments underneath it. Everything from congratulations to comments about the confusing ages of the two youngest children, and some wonder why people would even question the miracle of another baby.
Alec and Hilaria welcomed their first child, Carmen, in 2014, followed by Rafael in 2016, Leonardo in 2017, Romeo in 2019, and Eduardo last year after suffering two miscarriages.
It's been speculated that the Baldwins may have begun exploring surrogacy following the miscarriages, which resulted in Eduardo and their new baby being conceived just months apart from each other.
Hilaria shared a photograph of the new baby on Instagram on March 2nd, telling the world how in love they are with their daughter but has once again disabled the post's commenting function.
Lucia's name and photograph came after Alec told a fan who asked who the baby's mother is to mind their own business. Once again, Alec shared the same picture and did not turn off the commenting function.
We wish the couple well with the new addition to their family.