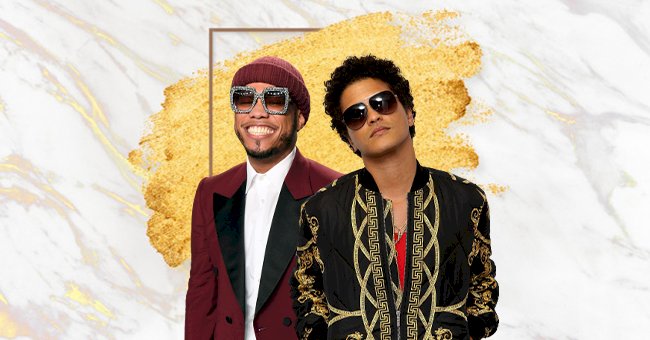 Anderson .Paak and Bruno Mars Collaborate To Create Band 'Silk Sonic'
Bruno Mars and Anderson .Paak are giving us a collaborative effort we never knew we needed. Now that we've heard their first single as a band, we can never go back to a world where they aren't collaborators.
There hasn't been anything super interesting in music for a while besides songs that are trending on TikTok. As a result, we've felt deprived of good quality tunes that don't have a dance challenge attached to them.
Thankfully, Bruno Mars and Anderson .Paak here to save the day. The duo's unexpected partnership makes so much sense, and we can't wait to discover more about the smooth sounds of Silk Sonic.
The Perfect Match
Bruno Mars and Anderson .Paak are smooth R&B crooners who can explore their talents in numerous genres. The duo's working relationship began in 2017 when they toured together for Bruno's 24K Magic project.
While .Paak and The Free Nationals joined Mars as his opening act; the pair decided to partner up. During the European leg of the tour, videos of Anderson and Bruno in the studio surfaced.
Guy Lawrence and Nile Rogers also appear in the video, and fans can see Nile recording with his guitar. Of course, the footage sparked collaboration rumors, but we haven't heard any of the outcomes, maybe until now.
Silk Sonic Has Arrived
Bruno Mars and Anderson .Paak teased the release of their joint album last week on social media. The retro-styled poster they shared featured both acts in large sunglasses and details on their new project.
"The band's called Silk Sonic"

Bruno Mars wrote in his caption
From the poster, fans could gather that Bootsy Collins would appear on the project as a host. The title 'An Evening With Silk Sonic' was also on the post, which revealed the first single release date.
The poster's retro styling was also a teaser in itself, as it referenced the type of music we could expect. Fans looked forward to silky smooth and soulful sounds as a result, and they were right.
The First Single
Silk Sonic officially released their first single as a band on Friday 5th March and fans are already obsessed. The song named 'Leave The Door Open' dropped with some fitting retro-styled visuals.
'Leave The Door Open' was produced by Bruno Mars and D'Mile, and Anderson has writing credits on it. The band, named by Bootsy Collins, will release an album later this year, but there is no specific date.
This will be the first studio album for Bruno Mars since his 2016 25K Magic project. Anderson .Paak last released a project named 'Ventura' in 2019, and the pair have collaborated with other artists over the years.