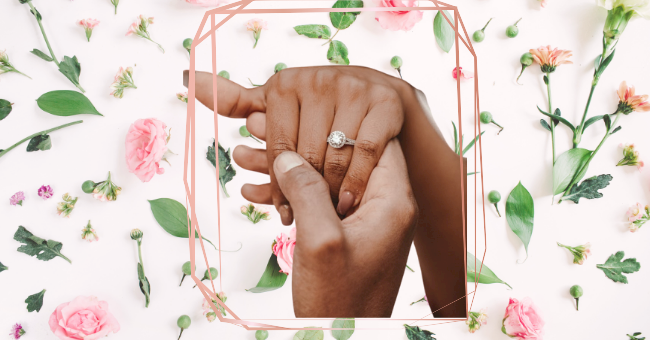 Antique Engagement Rings Appear To Be Back In Style
An engagement ring is an essential rite of passage and is perhaps flaunted more than any other pre-marriage jewelry pieces. The 21st century has brought back sheer nostalgia and class with vintage-themed rings trending.
Engagement rings have always been considered of utmost importance because of their significance in marital bliss. Women are still particular and picky when buying these unique jewelry items, spending a reasonable amount of time and money.
While the trends and styles for engagement rings have changed over time, millennials show a preference for vintage and unconventional designs. Let's have a look at some of the most popular options that are trending.
Art Deco By Brilliant Earth
The Art Deco engagement rings are a tribute to the period of elegance and style, with the right touch of glamor. They date back all the way to the 1920's, but their unique and timeless designs have put them on the trending list again.
Brilliant Earth offers Art Deco engagement rings that have a timeless appeal. They are an excellent pick for people looking for vintage style rings that also fit the current engagement ring trend.
European Cut By Doyle & Doyle
The Old European Cut diamond rings are a great option for people looking for a fusion of antique and modern designs. The bezel setting also helps secure the diamond so you can flash your ring without worrying.
This unique ring style was quite popular in the late 1800's and early 1900's, and has also become all the hype today. The engagement ring style trending recently is the round cut diamond surrounded by a ring of smaller ones.
Art Deco Emerald Rings By 1stDibs
The Art Deco style is undoubtedly a top-favorite with emerald and diamond cluster rings making rounds. They follow the sleek artistry skills used in late Victorian times and perfectly combine elegance and tradition.
If you're looking for vintage and antique engagement ring options, Art Deco style will never disappoint. The diamond and emerald cluster rings will let you shine and create your own unique style statement on your special day.
19th Century French Rings By 1stDibs
Nothing says commitment and devotion like a big, round diamond, brilliantly set in an antique manner that will never go out of style. You can never go wrong with solitaire rings, be it the modern, sleek design or the older, vintage themes.
French rings are popular for their unique artistry and timeless aura. They offer a welcome respite and are a great pick if you happen to be a fan of diamonds.
One-Of-A-Stone Ring By Alexia Gryllaki
For people who are tired of the same old white diamonds and pearls, Alexia Gryllaki brings pink hues intricately placed in this one-of-a-stone ring. The pink opal, champagne diamonds combine style and class excellently.
Talisman Rough Diamond Ring By DeBeers
The Talisman ring is an excellent pick for people who are after something vintage with a modern look and sophistication. It has been designed to suffice as a wear-alone ring and comes with a combination of yellow gold.
The presence of rough diamonds signifies strength and love. Talisman rings are also worn as protective jewelry pieces and are thought to ward off negative vibes and influences.