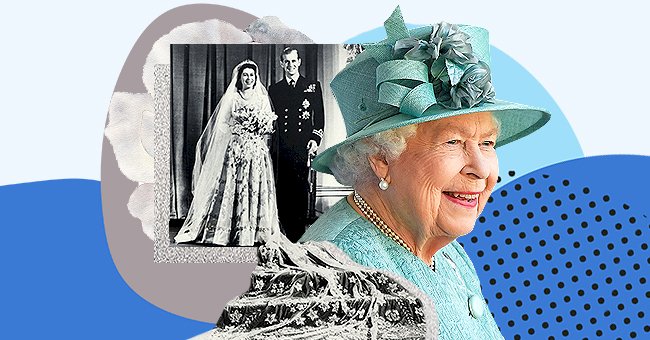 Appreciating The Queen's Iconic Royal Wedding Dress
It has been 73 years since Queen Elizabeth II dazzled at her grand marriage ceremony with Prince Phillip. The Queen's modern wedding gown inspired a brand new wave of bridal styles after that.
Queen Elizabeth's marriage to Prince Phillip has been the longest in the British royal family. Approximately 200 million people tuned into the couple's wedding, which was broadcast by BBC radio.
The beautiful bride looked charming in an embellished silk dress that shifted wedding gown designs forever. Take a look at the details and work behind the iconic dress inspired a new generation of dazzling bridal gowns.
Ration Coupon Purchase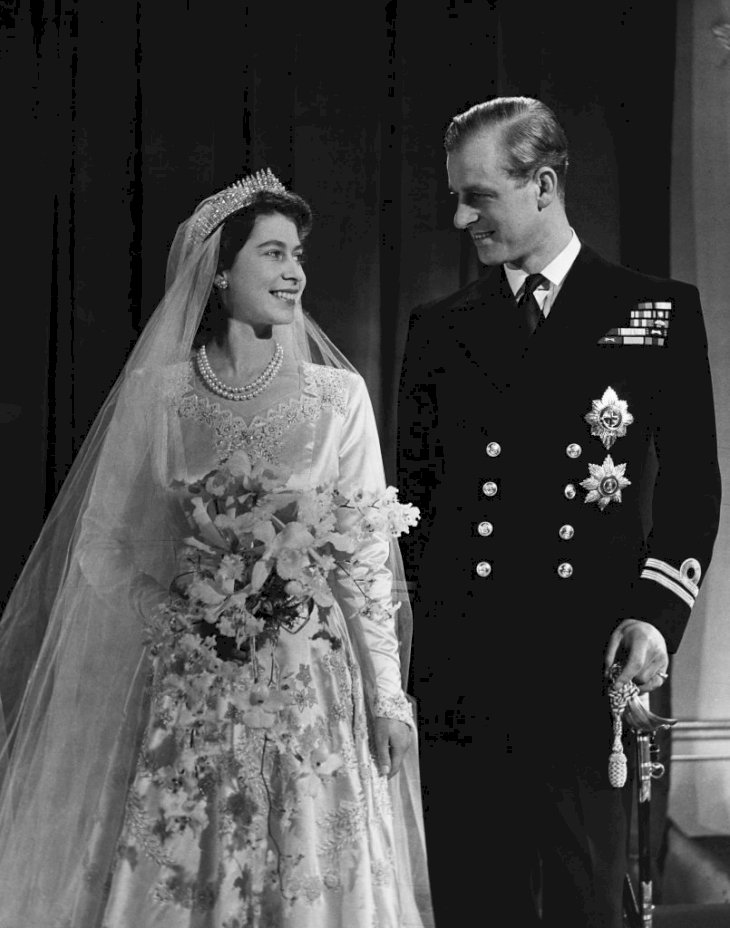 Getty Images
Princess Elizabeth and Prince Phillip's wedding date was two years after the second world war. The United Kingdom was functioning off a rationing system after the war because of limited resources.
The future Queen saved rationing coupons to purchase her dress and was granted 200 extra as well. Princess Elizabeth's admirers sent her more coupons for the gown but were returned for legal purposes.
Last Minute Confirmation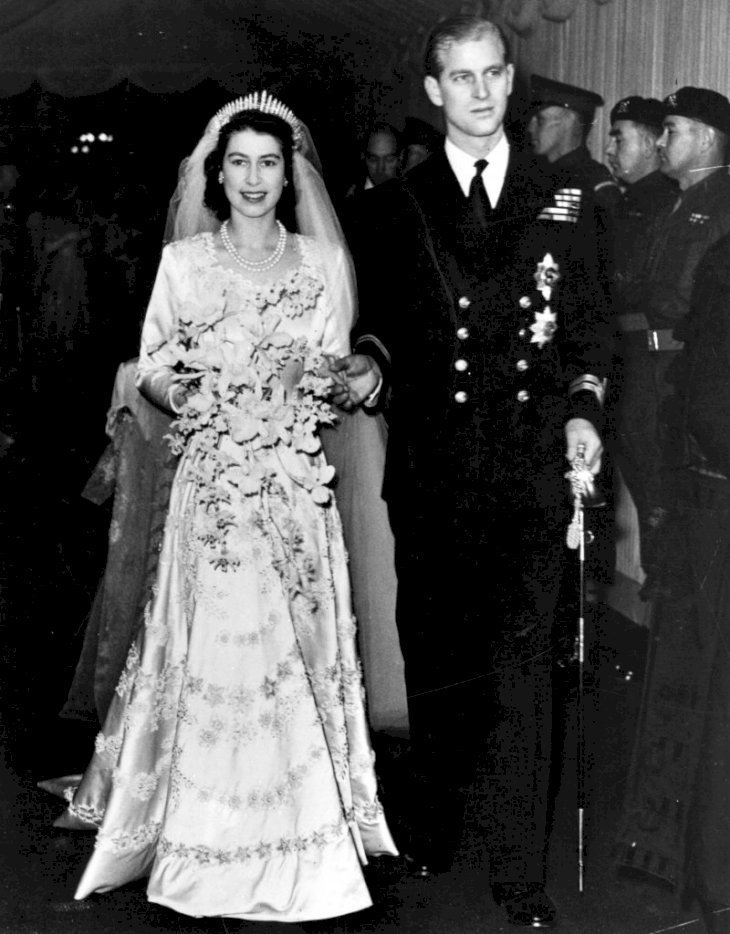 Getty Images
Modern-day brides know it can take several months and sometimes years to get a wedding-ready. Royal wedding ceremonies are large showcases and need plenty of resources and time to pull off correctly.
The former princess took her time with confirming a dress design for her wedding. Rumor has it that the princess waited until just three months before her ceremony to decide on the perfect ensemble for the big day.
Botticelli Inspiration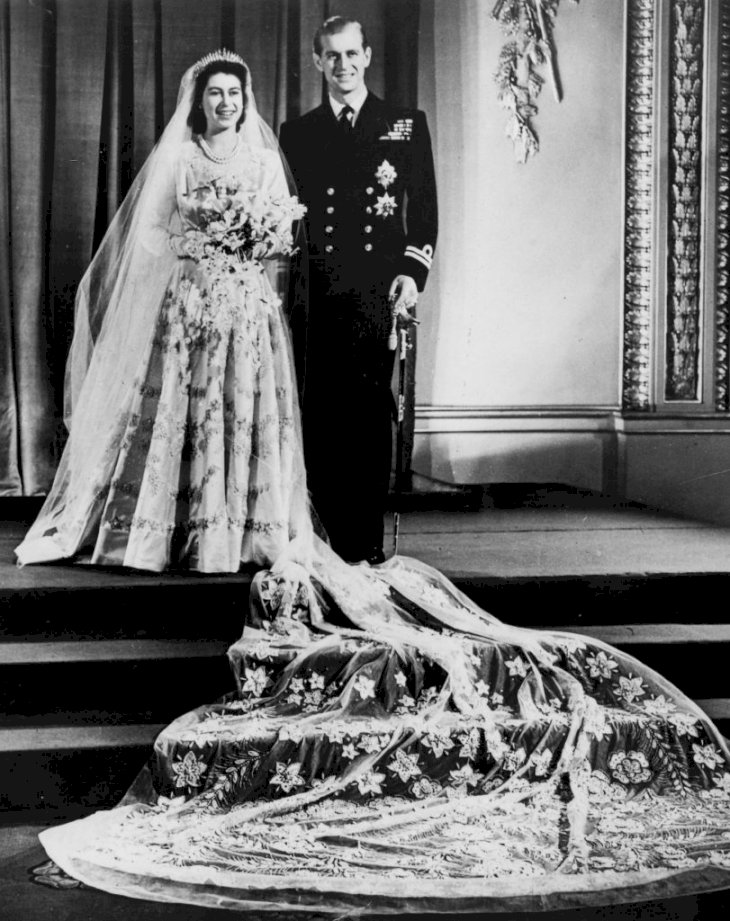 Getty Images
Her royal highness gained inspiration from the famous Primavera painting by Botticelli for her design. The renowned floor-length gown featured a low v pointed waistline, a fitted bodice, and a heart-shaped neckline.
Some of the Primavera inspired elements include the 15-foot train and the intricate floral designs. The ivory silk ensemble was embellished with crystals 10 000 seed pearls and took seven weeks to make.
It took 350 women to make the renaissance art inspired frock that left everyone in awe. Couturier Norman Hartnell successfully executed the vision and Queen Elizabeth later commissioned to create a coronation dress.
The Royal Collection Trusticonic put the iconic wedding and coronation gowns on display in 2016. This Buckingham Palace Exhibition was unique as it fell on the Queen and Philip's 70th marriage anniversary.
The Wedding Party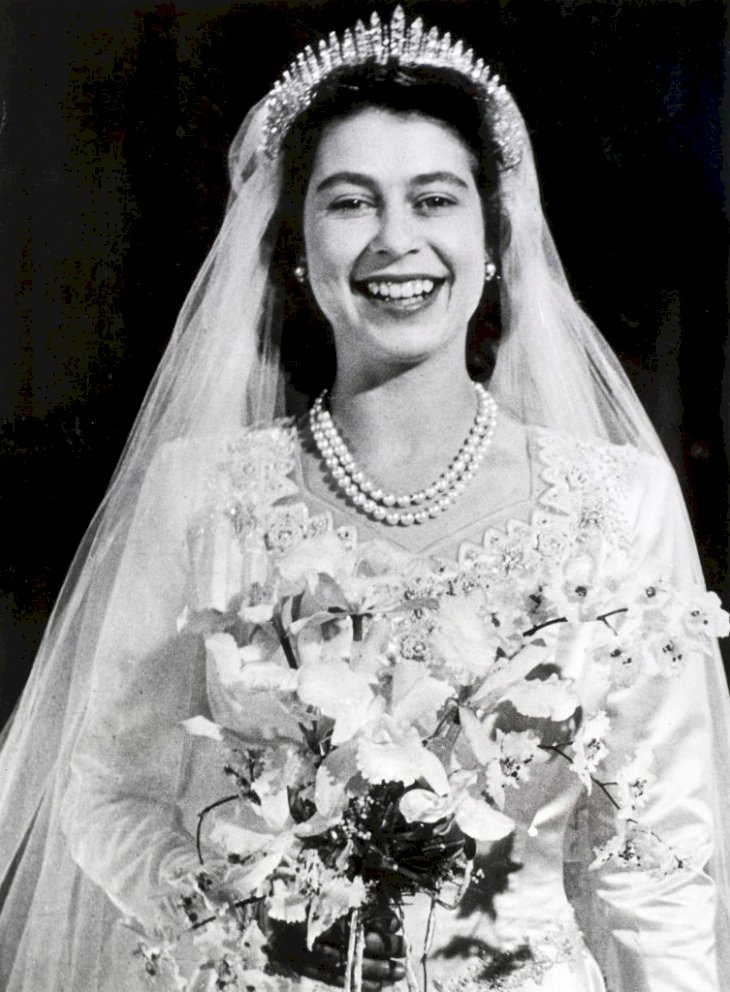 Getty Images
Queen Elizabeth walked down Westminster Abbey's aisle with eight stunning bridesmaids by her side. The sovereign's party included her sister Princess Margaret and cousins Princess Alexandra and Lady Mary Cambridge.
The spectacular event attracted exclusive guests from all over the world, including six kings and seven queens. England's future monarch did not disappoint in her stunning ceremony that set a standard for future weddings globally.