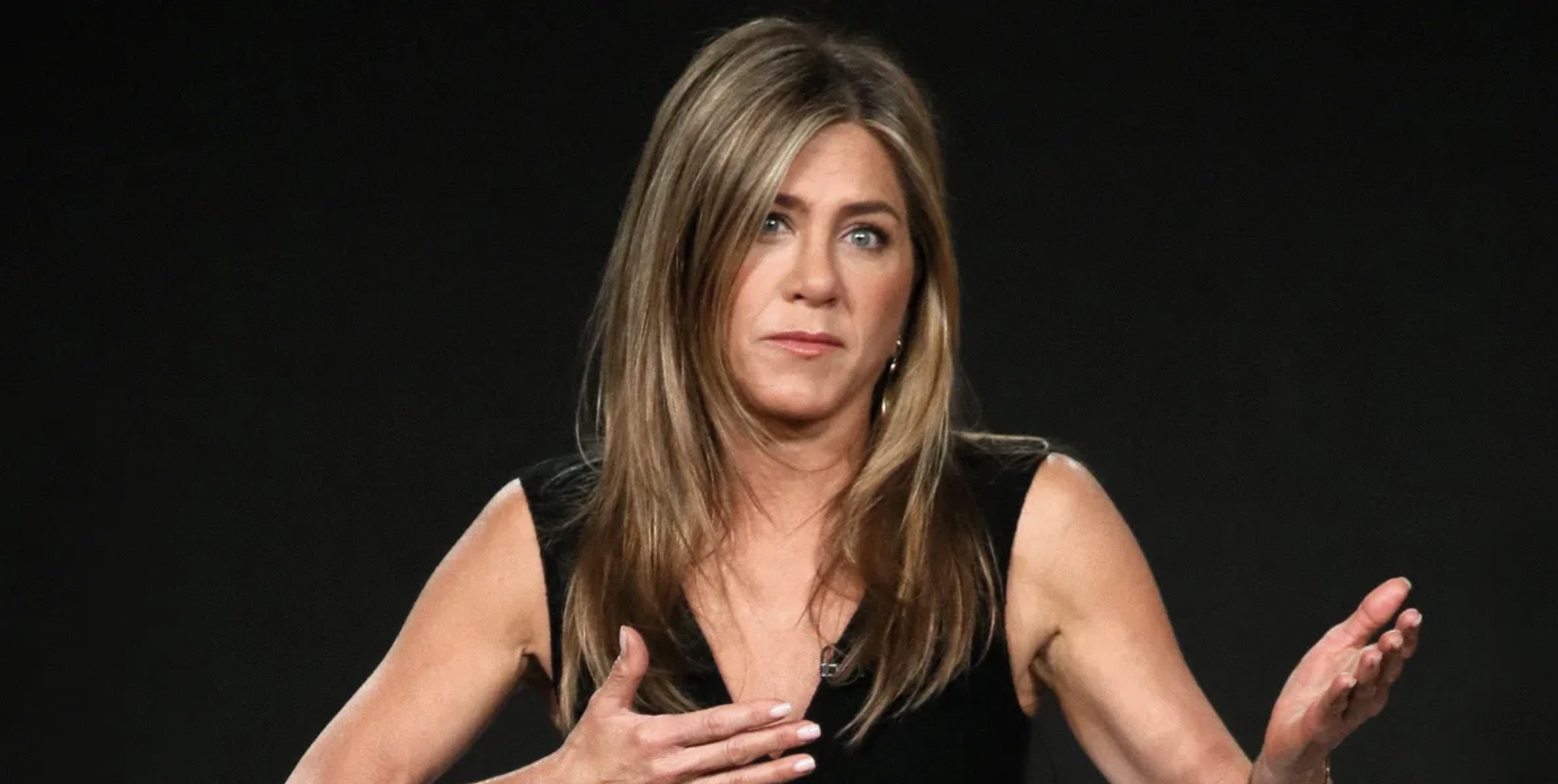 Jennifer Aniston | Source: Getty Images
'Are You That Poor': Jennifer Aniston Slammed for Being a 'Saleswoman' Promoting LolaVie

Jennifer Aniston has "BIG NEWZZZZ." This week, "The Morning Show" star publicized on social media that her LolaVie hair care brand will soon be available in brick-and-mortar Ulta Beauty stores.
Best-selling author Dr. Nigma Talib commented, "Congratulations… I love this shampoo and conditioner...The smell is divine, and my hair feels so full and shiny... I love the leave-in as well..."
"So proud of you!!!" one person wrote, echoed by another's comment, "Proud of you is an understatement!! You go, girl," a different person added, "I love seeing you kicking goals."
As usual, the air of joy when women support each other on social media brought a dark contingent of trolls to the Instagram post. "Didn't you pay off your houses?" one demanded. Another theorized that she's throwing herself into work because she does not "have a family."
An Instagram user made the tone of their comment clear by adding a strong of thinking emojis, "Oooh you are a saleswoman now..." "Are you that poor you need to promote stuff nepo baby with no talent?" one asked the Golden Globe, Emmy, and Screen Actors Guild Award-winning actress.

A comment on Jennifer Aniston's April 12, 2023 Instagram post. | Source: instagram.com/jenniferaniston
Adam Sandler Has Experienced "Lola Love"
The "Friends" star teased her new venture on social media in September 2021 with two images of her from behind, all the better to see her hair, captioned, "Something's coming." She launched LolaVie a few days later. According to their website, the brand aims to "combine the best of science and nature."
Aniston told PEOPLE that she derived the name from the random epithet she bestowed on her first car. She suspects Sarah Vaughan's song, "Whatever Lola Wants" put the name in her head.
Jennifer Aniston proved "the Swiss Army Knife" capabilities of her detangler by adding "Lola love" to her co-star Adam Sandler's beard while filming "Murder Mystery 2" in Paris. The comedian loved the açaí- and the coconut-infused scent of the product and the effects, "I already feel softer."
Though she did not address the tolls on Instagram, she spoke in an Interview magazine chat with Sandra Bullock in 2020 about how she keeps from "getting discouraged" and staying "buoyant." Being raised in a home where adults were not always kind to each other, she decided to go the other way.