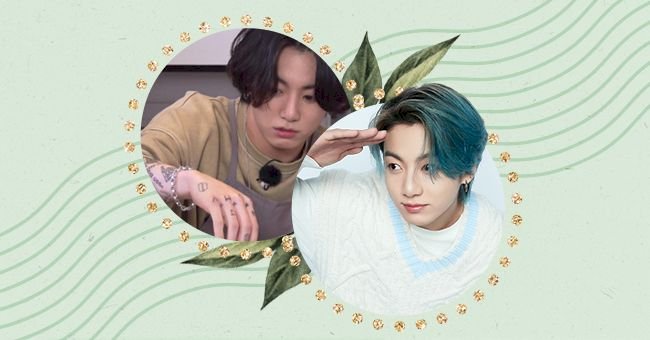 ARMY Catches Glimpse Of BTS Jungkook's Tattoos During Muster Sowoozo
There is no fanbase as dedicated as the BTS Army, meaning they catch every little detail about the stars. As a result, several fans lost their minds at the first glimpse of Jungbook's usually hidden tattoos.
BTS has a fanbase like no other, and the band often celebrates their Army with performances and appearances. The band recently celebrated eight years together, inspiring them to host a fan meetup.
It's no secret that the BTS boys have collected many tattoos over the years, but they have kept them hidden. However, fans finally got a glimpse at Jungkook's tattoo at the meetup, and they are freaking out.
Tattoos In South Korea
Tattoos are a body modification that many people have, but that is not the case in South Korea. Instead, people with tattoos are considered delinquents, criminals, or gangsters in South Korea, causing most to hide theirs.
Additionally, it isn't as accessible to get a tattoo in South Korea as it is in the rest of the world. While many only go through trade training to become tattoo artists, one has to be a medical professional in South Korea.
Only medical doctors can open tattoo parlors in the country, but it isn't illegal to get a tattoo when you're 18 or older. However, it is prohibited to have tattoos if you are looking to serve in the South Korean army.
Muster Sowoozo
BTS recently celebrated eight years as a band and roped their loyal fans in for the festivities. The band hosted a two-day anniversary special between concert anniversary concerts between 13 and 14 June.
The concert, dubbed Muster Sowoozo, was as full of energy as every other BTS appearance, but something was different. Many fans noticed that the youngest band member Jungkook was wearing a short-sleeved shirt.
Jungkook, who usually hides most of his body art with clothing, showed off his tattooed arms during the performance. Admiring fans were in awe at the first real look at the star's fantastic sleeve body art.
South Korean celebrities usually keep their tattoos hidden to avoid any potential backlash. However, there has been an increase in people willing to show off their tattoos in the country as a protest against the legislation.
Jungkook's Tattoos
While fans have caught glimpses of Jungkook's tattoos before, they haven't been able to admire them in detail. Thankfully, the star showed them off for enough time during the Muster Sowoozo performances for us to see.
To many fan's delights, Jungkook has several tattoos that match his boy band peers, and best friend's from GOT7. For example, Jungkook's ox tattoo is the same as GOT7's Yugyeom's tattoo that fans have spotted many times.
Another tattoo that reads 'truth' matches GOT7's Mark and Yugyeom. Jungkook also has some personal tattoos on him, such as a tiger flower design, a nod to his birth flower, and the word 'ARMY' is on his knuckles.
Other tattoo designs include an illustration of an eye, musical notes, and we even spotted some lightning strikes. Hopefully, we will see more of the young star's creative designs after this short-sleeve appearance.