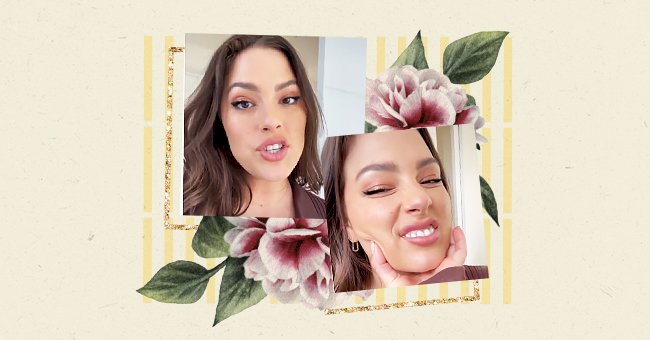 Ashley Graham Inspires TikTokers To Celebrate Their Bodies With A Self Love Challenge
Ashley Graham has been vocal about body positivity since being thrust into the spotlight. However, the supermodel got a pleasant surprise when her self-love challenge trended on TikTok.
Ashley Graham is one of the most prolific plus-size supermodels on the planet right now. The 33-year-old mother of one has featured on runway shows and magazine covers but still knows the importance of sharing positivity.
Even though Ashley is one of the most celebrated people globally, she puts in the time to affirm herself. Read more to see how Ashley Graham's self-love TikTok turned into an inspiring viral challenge.
Have You Celebrated Yourself Today?
Ashley Graham recently posted a TikTok video of herself celebrating different parts of her body. The supermodel captioned the video 'Have You Celebrated Yourself Today?' posing the question to her fans.
In the video, she points out the strongest, sexiest, and most important part of her body. Ashley also points out her favorite body part and a part of her body she will never change in a portion of the video.
The Significant Response
Ashley's TikTok video impressively amassed over 1.4 million views in a day and inspired others to follow suit. Over 800 TikTok users all over the world used the audio from Ashley's video to celebrate themselves.
"So many beautiful people have been using my sound on TikTok to celebrate their bodies ❤️ take a second today to celebrate yours!"

Says Ashley Graham
The supermodel was evidently excited at the significant response from her video and reshared some posts on Instagram. She further captioned the post with an encouraging message for more people to join in.
An Ongoing Self Love Challenge
This self-love challenge isn't the first time Ashley has spoken on the importance of practicing self-love. The supermodel has shared about her struggles with self-esteem and how she overcomes the negativity.
"I look in the mirror, and I have my affirmations. And mine are simple. [I say] 'You are bold. You are brilliant, and you are beautiful.' And then if my lower pooch is really puffing out that day, I say, 'Lower pooch you are cute.' And we have a moment."

Says Ashley Graham
We are thankful that Ashley took the time to share her wholesome challenge with us and can't wait to participate. Hopefully, seeing the video will help you remember to celebrate your body when feeling down.