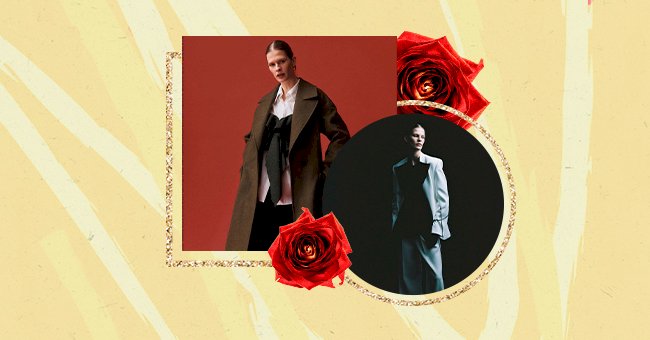 Ashlynn Park The Former Patternmaker for Yohji Yamamoto & Calvin Klein Launches Her Own Line
With over ten years of experience working at other brands, creative director Ashlynn Park decided to launch her namesake luxury women's wear label on the tenets of subtle yet empowering design.
Ashlynn Park has been a behind-the-scenes designer throughout her career, holding full-time positions at Yohji Yamamoto, Alexander Wang, and Calvin Klein under Raf Simons, with further freelance stints at Proenza Schouler, Thakoon, and, most recently, Khaite.
Like these brands, Ashlynn also takes a modern approach to what Park describes as a feminine and playful line. Her take on her designs are seen as a representation of a confident, modern interpretation of traditional tailoring.
Ashlynn Park 2021 Collection
For fall, Ashlynn Park flexed her tailoring skills, juxtaposing mannish shapes with deconstructed elements against silhouettes both voluminous and fluid. The collection titled Hibernation was broken down into three categories: bespoke offerings, a Zero Waste capsule, as well as mainline fashions.
"The system needs to change. We produce too many things, and most of it gets thrown out. So I'm constantly thinking about how to reduce waste."
Her design strategy errs on comfort and space between the garment and body, allowing for easy movement as well as bodily expression. Throughout the collection, you could also see a balance of playfulness and formality.
The Core Of Ashlynn's Collection
She debuted her fall 2021 collection to buyers and press in a quiet Chelsea gallery, with a few of her more sculptural pieces displayed like artwork. Bustles, cutouts, and back interest are early signatures for Park.
Here, a shirt-dress that can be worn two ways is constructed from a single piece of cotton poplin fabric cut. It is also produced with zero-waste. Practical, never boring. Park focused on eliminating waste in cutting and adjusting her production system; items are pre-ordered, never mass-produced.
Ashlynn Park's Inspiration
A time of forced repose, 2020, caused Park to reflect on her past experiences under a renewed light. Routines changed, the earth got a break, responsibility shifted, certainty unraveled. As such, the fall 2021 collection embraces the unexpected.
Ashlynn reworked traditional silhouettes to mirror the lines of change. She also deconstructed mannish tailoring and juxtaposed it with plush voluminous shapes and minimal knitwear dresses. Park plays with billowing silhouettes in contrasting hues of black, white, and cardinal red. These colors signal her resilience of ideas.
The collection explores bonded crepe suit jackets enclosed with elongated ties. Also, they have bondage straps and paired with cotton poplin shirts. Altogether, these looks explore unexpected folds. Gowns expose whimsical back cut-outs. An air-dried cotton skirt plays with double-layered pleats.
Ashlynn Park's line feels like a model for new and existing designers. Yes, you can make beautiful, creative clothes that people will wear. You can also do it consciously without making sustainability your only message.